Video Surveillance Innovations at ISC West 2015 (Security Info Watch)
---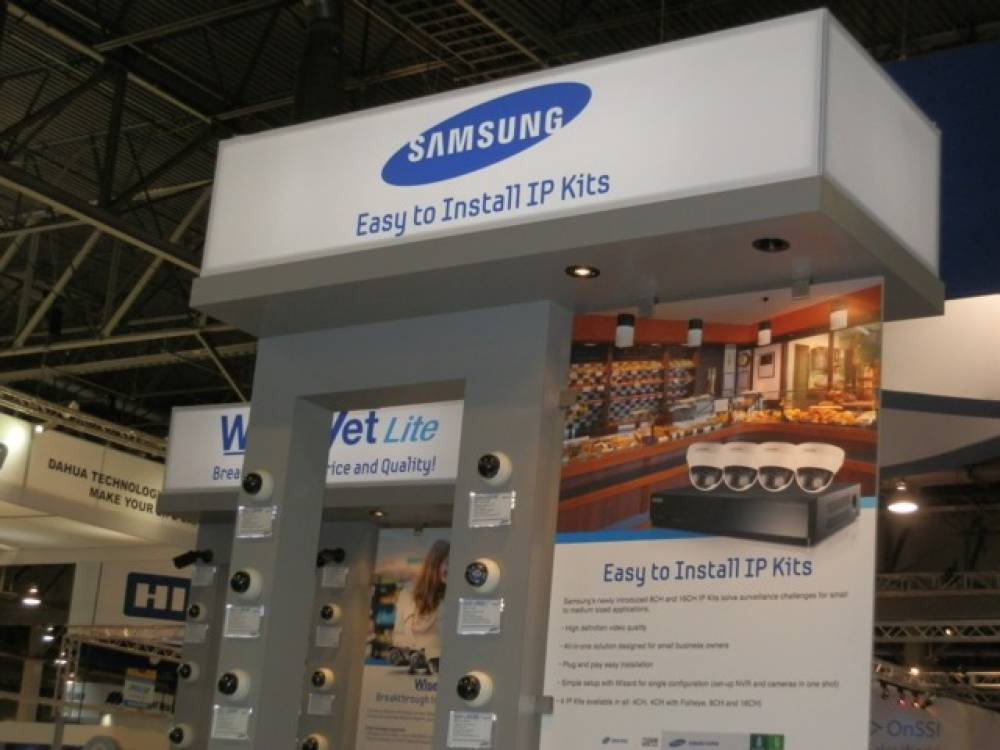 View/download the original article published by Security Info Watch here

Every year the security industry descends upon Las Vegas for the annual spectacle that is ISC West and each year there is a bevy of new products launched into the marketplace that manufacturers believe will significantly improve the lives of installers and end-users. It could also be said that in most years these innovations share a common theme. Whether it is the race to see who can develop the latest and greatest high-resolution cameras or offer the most seamless user experience, companies are typically jockeying for position within the same categories, but this year seems to be all over the map in terms of where manufacturers are looking to gain an edge on the competition.
That's not to say, however, that camera companies on this year's show floor don't' share some commonalities in the products they are bringing to market. For example, a handful of companies have introduced new multi-sensor panoramic cameras at the show including Axis Communications, Arecont Vision and Digital Watchdog just to name a few. Also, there seems to be an increased emphasis on the part of many manufacturers to tighten the integration between their software and hardware products.
In addition to releasing its new Q37 camera, which combines three 4K sensors inside a single dome to create a panoramic view of an area, Axis Communications also officially announced the launch of its Zipstream technology, which can lower bandwidth and storage requirements by as much as 50 percent.
"What the technology does is it isolates important areas and it does not compress them so hard, but the unnecessary areas, which don't really contain any information, those areas are compressed more," explained Axis Communications Co-Founder Martin Gren. "We get a higher compression ratio without sacrificing the important details. The beauty of this is - because we're using the framework of H.264 - it's actually more dynamically compatible with all of the leading VMS vendors."
Although there has been a lot of hype and speculation surrounding H.265, Fredrik Nilsson, general manager for Axis Communications in North America, said one thing they learned with the release of H.264 is that most people are not going to be ready to adopt the new compression standard right away even when it becomes widely available.
"We've looked at H.265 and, in that case, we need processors in the cameras, we need all of our VMS partners to update their software and last time (with H.264) it was painful and a lot of work for everyone and then you have a very uncertain patent situation," said Nilsson. "In H.264 you get licenses from what's called MPEG LAs and that's a big consortium of companies that use the compression, but with H.265 no one has stepped up to do that yet."
Given all of the developments that have taken place with respect to image quality over the last five to six years, Nilsson said people have started to realize how much more they can do today with a video which will really serve to drive the market's growth moving forward.
Another issue that has garnered a lot of headlines throughout the industry is the lack of migration from analog to IP in the small- to mid-sized market due mainly to costs and ease of use concerns. Samsung thinks that it may have found a solution to this problem with its new WiseNet Lite IP cameras and IP Surveillance Kits that they launched at the show on Wednesday.
"We've resolved those two issues," said Tom Cook, vice president of sales for North America at Samsung. "We've taken our WiseNet III line that's been popular for the last two years and we've cut out some major pieces of it… but we kept the integrity of the camera and we dropped the price at the same level of analog cameras. We really believe these two product lines that we're introducing are going to change the scope of the industry to finally push IP over analog."
Cook said that price point for a four-camera system with a PoE switch built-in and a 1-terabyte NVR is $699 to the dealer.
Stephen Carney, senior director, video and integrations solutions, Tyco Security Products, said he believes that the industry is currently in the process of taking the next step when it comes to integration, which is vastly improving ease of use for customers.
"Five or 10 years ago as companies became more open and worked better together, customers began to see the benefits of that – mix-and-match, plug-and-play, etc. If you look at the customer's world, in that integrated space, they are still moving from system to system to do a lot of their everyday tasks," said Carney. "If you step outside of security for a minute, you hear a lot about UI and UEX – user interface and user experience. The concept of UEX design is creating the cleanest possible experience with regard to the technology product that you have seamless from beginning to end. The integration world of security doesn't really provide that today."
Additionally, Carney said that the trend towards higher and higher megapixel cameras is not going to go away anytime soon.