Top Ten Security Industry Mergers And Acquisitions Of 2018
---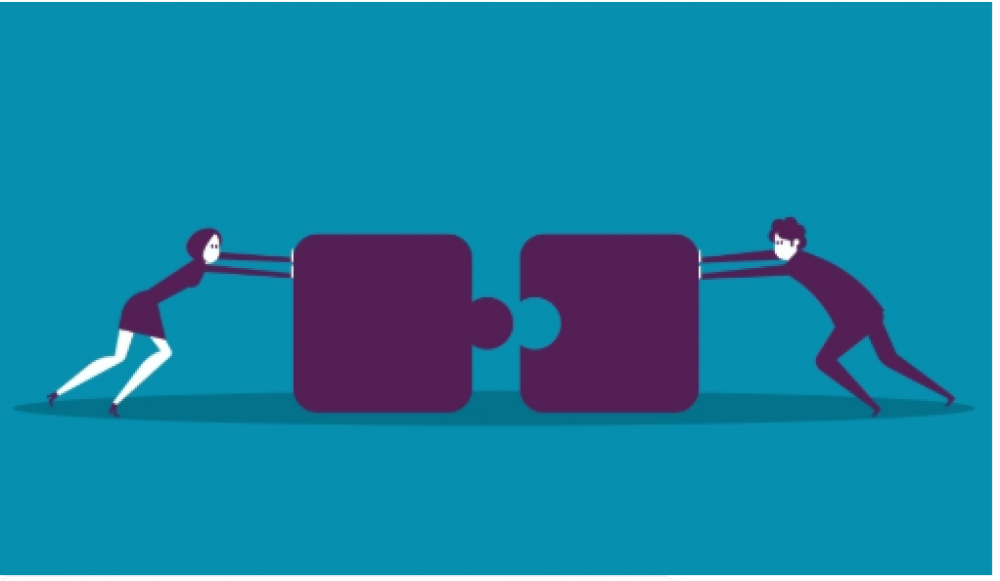 Consolidation persisted in the physical security industry in 2018, and big companies such as Motorola, Canon and UTC continued to make moves. Also among the mergers and acquisitions (M&A) news in 2018 was a high-profile bankruptcy (that ended well), continuing consolidation in the integrator market, and the creation of a new entity called "LenelS2."
Here's a look at the Top 10 M&A stories in 2018:
1. Motorola Acquires Avigilon
Motorola Solutions announced in February that it had entered into a definitive agreement to acquire video surveillance provider Avigilon in an all-cash transaction that enhances Motorola Solutions' portfolio of mission-critical communications technologies. Avigilon products are used by a range of commercial and government customers including critical infrastructure, airports, government facilities, public venues, healthcare centers and retail. The company holds more than 750 U.S. and international patents.
2. UTC Climate, Control & Security Buys S2 Security
UTC Climate, Controls & Security agreed in September to acquire S2 Security, a developer of unified security and video management solutions. UTC subsequently combined S2 with its Lenel brand to create LenelS2, "a global leader in advanced access control systems and services" with "complementary strengths."
3. Costar Technologies Acquires Arecont Vision After Bankruptcy
Arecont Vision, the provider of IP-based megapixel camera and video surveillance solutions, announced in July that the acquisition by Costar Technologies, Inc. of its assets had been approved by the bankruptcy court. After the closing of the sale, the company began operating as Arecont Vision Costar, LLC and is part of Costar, a U.S. corporation that designs, develops, manufactures, and distributes a range of products for the video surveillance and machine vision markets.
4. Allegion Acquires Access Control Company ISONAS
Allegion plc, a security products and solutions provider, agreed in June to acquire ISONAS through one of its subsidiaries. ISONAS' edge-computing technology provides access control solutions for non-residential markets. ISONAS' devices – like its integrated reader-controllers – utilize power over ethernet, making them easy to install and cost effective as they utilize existing customer infrastructures. The company is based in Boulder, Colo.
5. HID Buys Crossmatch for Biometrics
HID Global announced that it had acquired Crossmatch, a provider of biometric identity management and secure authentication solutions, from Francisco Partners. Crossmatch's portfolio of products includes biometric identity management hardware and software that complement HID's broad portfolio of trusted identity products and services.
6. BriefCam Announces Acquisition by Canon
BriefCam, a global provider of video synopsis and deep learning solutions, announced its acquisition in May by Canon Inc., a global digital imaging solutions company. The addition of BriefCam to Canon's network video solutions products portfolio complements the Canon Group's previous acquisitions of Axis Communications and Milestone Systems.
7. Allied Universal Acquires U.S. Security Associates
Allied Universal, a security and facility services company, finalized its acquisition of U.S. Security Associates (USSA) in October, further building on its position in the security services industry. This acquisition includes Andrews International (including its Government Services Division and Consulting and Investigations and International Division) and Staff Pro.
8. Johnson Controls Acquires Smartvue Corp.
Johnson Controls announced in April that it had acquired Smartvue, a global IoT and video provider that empowers cloud video surveillance and IoT video services. The addition of the Smartvue cloud-based video platform will enhance Johnson Controls' offering of an end-to-end, smart cloud-based solution that can provide superior business data and intelligence to customers and added value to partners.
9. ADT Acquires Red Hawk Fire & Security (and Others)
ADT Inc.'s acquisition of Red Hawk Fire & Security, Boca Raton, Fla., was the latest move in ADT Commercial's strategy to buy up security integrator firms around the country and grow their footprint. In addition to the Red Hawk acquisition, announced in mid-October, ADT has acquired more than a half-dozen security system integration firms in the last year or so.
10. Convergint Technologies Continues to Acquire
Convergint Technologies announced in August the acquisition of New Jersey-based Access Control Technologies (ACT), bringing further electronic security systems experience to Convergint's service capabilities. Convergint has strategically grown its service footprint across the United States, Canada, Europe and Asia Pacific through strong organic growth and the completion of 18 acquisitions since early 2016. And it continues: Convergint announced acquisition of SI Technologies, Albany, N.Y., in November and Firstline Security Integration (FSI), Anaheim, Calif., in December. (And Convergint itself was acquired in February by private equity group Ares Management.)
Source: https://tinyurl.com/ycwkzkl6