Today's Panoramic Cameras: A 360 Degree View
---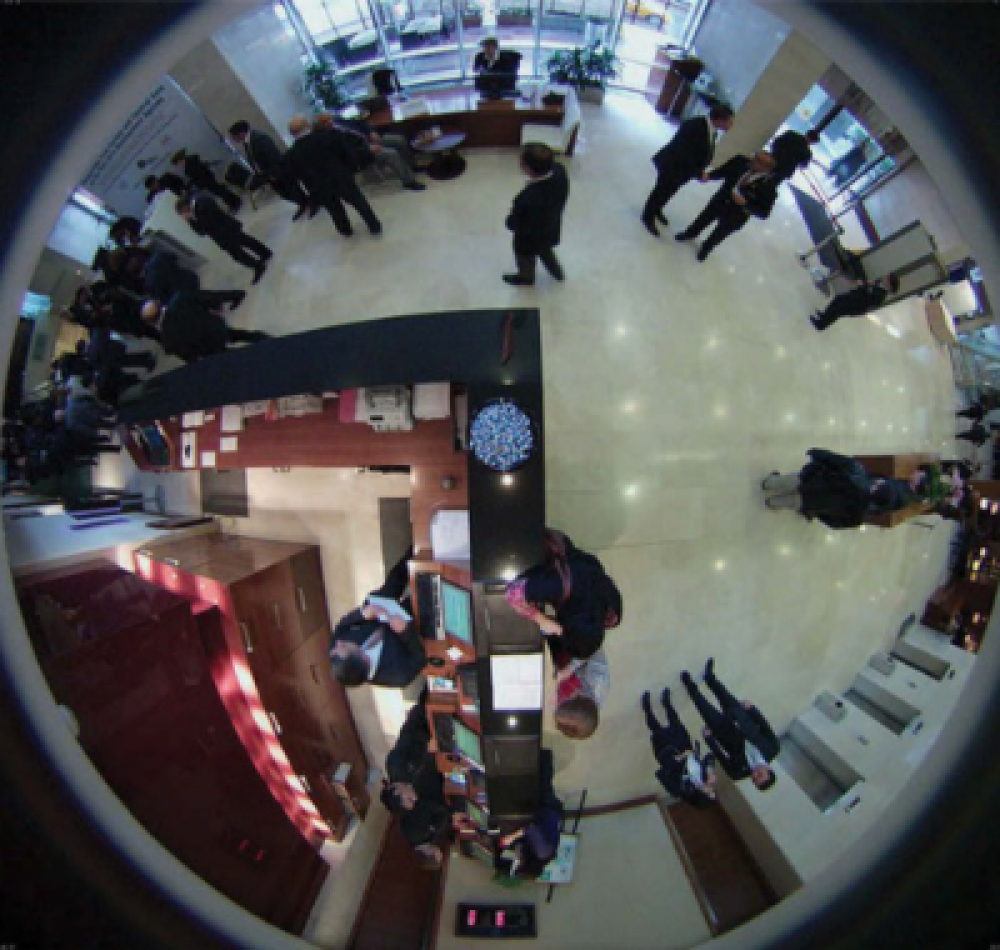 View/download the original article published on SDM here.

Industry experts answer integrators' questions about technology, best practices, and application opportunities.
The last few years have brought significant advances in 180- and 360-degree panoramic camera technology, along with increasingly affordable price points. Together with lower equipment, installation, maintenance, and other costs, these factors have led to significantly greater traction within the video surveillance industry.
When it comes to panoramic cameras, security integrators can choose between 180- and 360-degree models, as well as single- and multi-sensor cameras. This requires a deeper understanding of only the technology that makes panoramic cameras tick, but also ideal applications and best practices. To this end, SDM posed questions - provided by security integrators - about panoramic cameras, which were answered by industry experts.
SDM: What are some emerging technologies and/or trends in panoramic surveillance and what impact will they have on integrators?
"This is hard to nail down," says Joel White, regional marketing manager, Bosch Security, Fairport, N.Y. "In single-sensor cameras, you should expect to see higher resolutions, better low-light performance and high dynamic range as processing power and 4K sensors improve. There are also some optical improvements in lensing to increase edge resolution, brightness, and clarity, but these will likely be marginal when compared to normal focal length and field-of-view lensing.
SDM: Given the availability of 360-degree technologies, are the days of traditional motorized PTZs numbered?
"While panoramic cameras are certainly growing in popularity and demand is increasing, there are still many end-users that also use PTZ cameras to be able to get higher resolution in a particular area of interest," says Jumbi Edulbehram, regional vice president - Americas, Oncam, Billerica, Mass. "The downside with PTZ cameras is that while they're zoomed in to a particular part of the view, something going on elsewhere could be missed, both in live as well as stored video. To address this, many PTZ users are augmenting coverage and greater situational awareness."
However, this dynamic is likely to change in the future.
"PTZ cameras dominated the surveillance market for decades, but have been completely surpassed by multi-sensor cameras," says Jeff Whitney, vice president of marketing, Arecont Vision, Glendale, Calif. "Multi-sensors typically are less costly than expensive professional-grade PTZs, do not require ongoing maintenance for moving parts like PTZs, and reduce the number of cameras required for superior, non-stop situational awareness. Multi-sensors make viewing video simpler by covering larger areas, requiring fewer video screens to be monitored in order to maintain situational awareness."
"With these factors added in, PTZ technology is clearly a legacy technology whose time has passed," he adds.