Teen Confesses to Vandalizing, Stealing from Socastee-Area Boat Landing (WMBF News)
---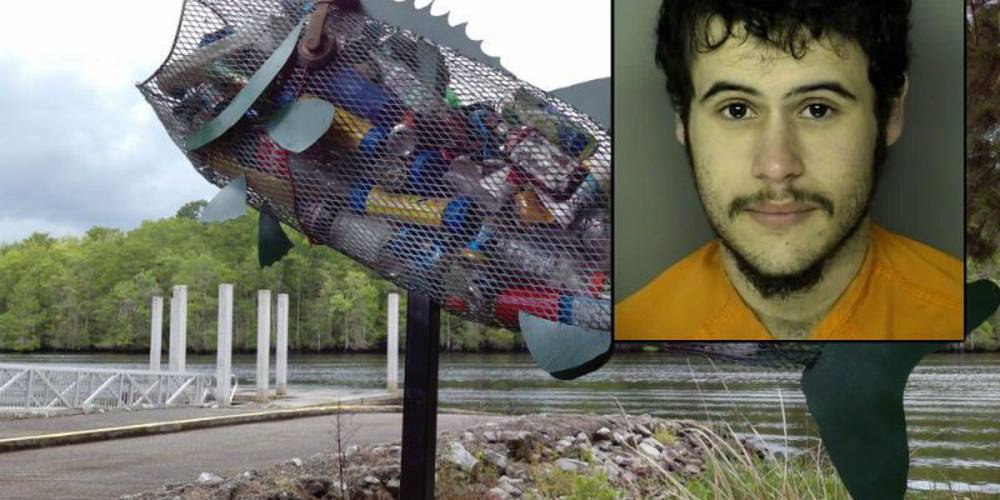 View/download the original article published by WMBF News here

SOCASTEE, SC (WMBF) – Horry County Police have arrested an 18-year-old who confessed that he vandalized the Enterprise Boat Landing near Socastee in April, and a fish statue stolen from the landing was returned undamaged.
Bradley Barnes, of Georgetown, was identified as the person responsible for the vandalism at the Enterprise Boat Landing on April 28, as a result of leads provided from the surveillance cameras at the landing, according to a news release from Horry County Police. On June 4, he was arrested and charged with larceny and malicious property.
After he was arrested, Barnes confessed to the theft of the fish statue and the damage at the landing, stating that the fish was at his family's hunting land in Georgetown County, according to the police report. Barnes returned the statue to the HCPD South Precinct office on June 9, and it appeared to be undamaged.
Barnes is on bail awaiting his court appearance, after being booked at the Horry County Detention Center.
Copyright 2015 WMBF News. All rights reserved.