Surveillance Gets Ultra Clear with 4K (A&S International)
---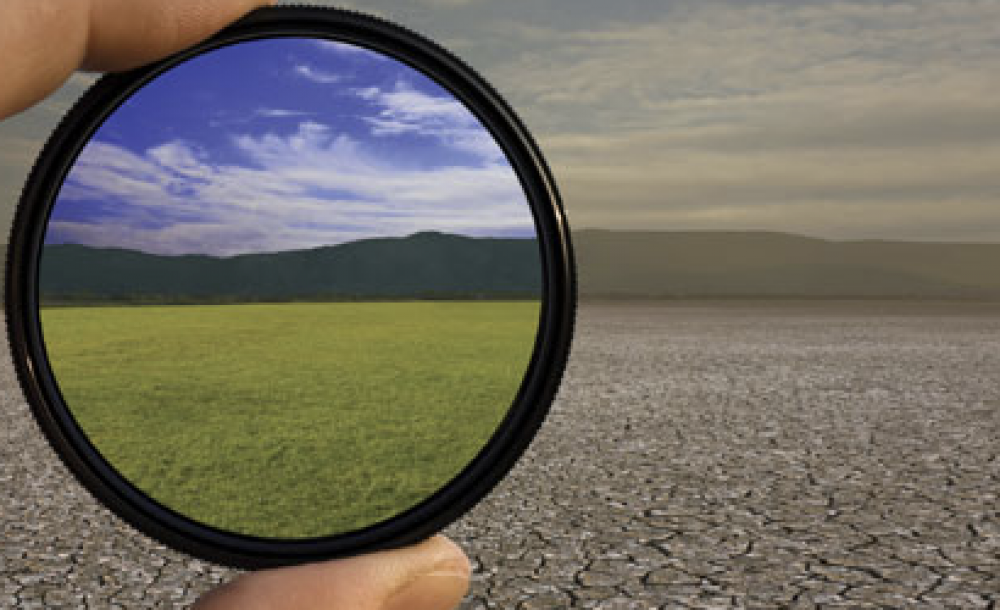 View/download the original article published by A&S International here

4K has made a place for itself in the consumer market, with 4K television and displays becoming increasingly popular. Now, it is slowly making its way into the security industry. "4K video systems are not only a trend of the future but also a ready solution going to impact this market. With the capability to cover wider areas, the budget can be saved due to fewer units and installation," said Ken Huang, Marketing Specialist at DynaColor. With the release of 4K, new solutions can be explored in several verticals to make use of the UHD resolution.
DEFINITIONS AND VERTICALS
Boasting 4,096 x 2,160p (8.3 megapixels; around four times that of full HD resolution), 4K has the ability to display UHD video footage. In the same way 1080p was first introduced, the initial 4K applications tend to be for outdoor surveillance with a large field of view and the need to resolve detail (e.g., sports stadiums). According to Andres Vigren, Product Manager of Axis Communications, "HDTV network cameras are already used for installations where there is a requirement to overlook an area with the capability to zoom in on details with high precision. 4K UHD takes this to the next level by allowing larger areas to be monitored with a single camera without compromising on the level of detail should this be required when an incident occurs." The ability to capture a large scene and zoom in on images without sacrificing pixels makes 4K ideal for monitoring large areas, which is useful for city surveillance and transportation. Additionally, as one 4K camera can substitute many HD cameras, it presents as a cost-effective solution while minimizing blind spots.
With 4K, data collected from video recordings creates opportunities for improved investigations, but also business intelligence. For instance, personnel and customer paths are more accurately traced, and the resolution is high enough to support multiple content analyses for functions like people counting and license plate recognition (LPR), which provides more precise identification and reduced false alerts. This also allows for faster and more accurate monitoring in crowd management and perimeter protection requirements. 4K can also be applied to safe cities, wide-lane traffic monitoring, police dispatching using geographic information systems (GIS) maps, and more. "Optical zoom becomes a useful feature thanks to the 4K cameras. The quality of the camera means it can provide a stream of information, such as metadata for marketing, operations, and processes purposes," said Gerard Figols, European Head of Product Marketing at Panasonic System Communications.
CONSUMER CONCERNS
Although it holds great potential, 4K systems are not yet mature. There are a few things consumers need to keep in mind when purchasing a 4K system: is it suitable for the application and whether they have a full 4K-compatible system. "The main factors for 4K video systems to be ready mainly depend on the development of (well-matched) codec capability of camera and backend devices, as well as storage capacity and display devices such as TV walls and monitors," said Adler Wu, Product Marketing Manager at Hikvision Digital Technology. With Theia and Fujinon as the only two companies currently offering 4K lenses, the market is still limited in 4K lens choices. Moreover, these products are still early in development; therefore, it is likely that most video surveillance system operators will be using a standard HDTV monitor. And, with complications in low-light environments and limitations in capturing fast movements, 4K still has much room for improvement.
In addition, many misunderstand that 4K will replace current panoramic cameras; however, for now, this is not true. This is because where there is a large area to be monitored that requires situational awareness, a regular 4K camera will have the same limitations with respect to blind spots in terms of wide-angle monitoring. At the moment, 4K fisheye lenses have yet to be developed, as many are experiencing difficulties in eliminating distortion on the side of the lens. "4K is not optimal where large panoramic scenes need to be covered. Loading docks, hotel lobbies, and parking lots will continue to be better served by multisensory panoramic camera systems," concluded Brad Donaldson, Director of Product Management at Arecont Vision.
Companies are tripping over themselves to be one of the first to release their own 4K cameras, yet very few provide a whole 4K system, which forces users to buy 4K NVRs and monitors separately if they want to employ the system. This may also create compatibility issues when companies do decide to release other 4K products, or when customers upgrade to H.265 chipsets. In a hurry to promote that their own 4K cameras are using H.265, many companies have cut corners inefficiency, meaning early adopters using products embedded with "H.265" may, in fact, be less efficient than the now-standard H.264, Ed Thompson, CTO of DVTel warned.
Suggestions
Moreover, one must consider the storage and bandwidth required to stream and store 4K, especially when using H.264 video compression technology and older hard drive disks, as 4K systems are resource-intensive products. Luckily, advances in network architecture and technology have developed 40 gigabit Ethernet technology, enabling the transfer of Ethernet frames at speeds of up to 40 gigabits per second, which is suitable for 4K media workflows. "That said, the ability to compress 4K files for easy transmission while maintaining image performance and integrity is still important even on a 40 gigabit Ethernet," said Riki Nishimura, GM of Visual Security Solutions for Professional Solutions Company (PSAP) for APAC at Sony Electronics.
The upgrades and additional equipment needed in order to fully deploy a 4K system can be costly at this time, although prices for 4K lens are dropping drastically. "Last year a true 4K resolution lens could cost several hundreds of dollars, but prices have now dropped to below US$20 for a decent lens," commented Bengt Christensson, Senior Director Marketing at Ambarella. Growth of 4K systems will be more widespread once the cost for 4K equipment drops, which will allow solution providers to explore more ways to use recorded data where 4K footage is applicable.
Additionally, Peter Pan, Product Manager at Dahua Technology believes that 4K real-time streaming is not absolutely necessary when it comes to surveillance monitoring. This largely depends on the user's budget, project requirements, as well as bandwidth consumption.
FUTURE DEVELOPMENT
In the near future, 4K will inevitably become the new standard for surveillance resolution; however, there are many challenges manufacturers have yet to conquer — management of the increased amount of video data (higher bitrates), capture of fast-moving objects, and challenging lighting conditions, according to Pieter van de Looveren, Marketing Communications Manager of Video Systems at Bosch Security Systems.
4K's problem in low-light environments is due to the small sensor and pixels crammed in an image, resulting in less light absorbed. "Most models use a lower quality sensor with slower aperture lens and do not provide any infrared (IR) illumination; these are poor choices for many applications where the lighting is not ideal," explained Thompson. Similarly, Donaldson also noted most verticals will benefit from high resolution and faster frame rates, however, low-light environments might prove to be challenging due to the pixel size on the sensor. Companies are overcoming this issue by embedding different features in 4K cameras that will perform better in low light, such as Arecont Vision's camera with a 1-inch sensor that creates larger pixels, and DVTel's implementation of IR illuminators with F1.4 lenses to provide optimum low-light performance. This development will prove to provide better surveillance for applications like casinos where the premises are often filled with flashing or low lights from gaming machines.
Once 4K is fine-tuned for better use in various applications, it will definitely bring change to the security industry. With H.265 in the works, it will still be at least a year before it becomes commonly available. "We see the first generation of 4K cameras use H.264 with optimized low-bitrate tuning, and that H.265 will mature and become the next standard in the years following," said Christensson. Though the current compression technology can handle the high resolution, and manufacturers are developing other technologies to reduce bitrates, such as Bosch's Intelligent Dynamic Noise Reduction technology that reduces noise based on motion and light levels, it is predicted that H.265 will be more appropriate to compress the hefty data. It's no doubt that H.265 will become the best solution for high-resolution camera applications. With the latest compression technology, H.265 is promising to reduce up to 50 percent of bitrate usage. This brings great advantage to the most important part of high-resolution surveillance solutions: Internet bandwidth and storage capacity control," said Huang. To solve the current problem, Vigren suggested, "to manage bandwidth consumption, users can view the live video stream in HDTV 1080p and take advantage of 4K UHD recordings for forensic purposes."
To further accommodate application needs, such as monitoring outdoors, it will be essential that 4K has features such as high dynamic range (HDR). "Due to the high resolution of 4K video and common outdoor applications, HDR will become a valuable feature and over time a requirement. There is a focus from the main sensor vendors on new 4K sensors, benefitting from increased sensitivity technologies and combined with advanced noise reduction processing one can expect 4K cameras to improve low-light performance considerably," said Christensson.
4K: FROM CONCEPT TO REALITY
4K has come a long way since 2013 when the International Telecommunications Union set the standard specifications for UHD television. As manufacturers continue to improve and upgrade systems to provide users with more detailed resolution and smoother streaming, it is evident 4K will not only be the standard in future surveillance solutions, but also the key to opening a door to new ways of using the data collected.
4K Application Challenges
Although 4K can bring a clearer picture and better user experience for security, compared to 1080p HD, data collection, encoding and decoding, transmission, display, storage, and processing for 4K all require higher standards.
Higher-resolution lenses: Lenses need to be at least 8 megapixels in order to display the full effect of 4K resolution; however, the cost for these high-resolution lenses are expensive and limited, especially ones that are suitable for surveillance and are able to support zoom lens movement.
Network transmission, higher bandwidth, and greater storage capability: In security applications, transmission of 1080p HD video requires around 4 Mbps bandwidth; under H.264 encoding, 4K resolution at present requires at least 12 Mbps bandwidth in order to achieve better image quality. Meanwhile, it is foreseen that the era of 4K will soon lead to double the storage requirements as surveillance demand for reliability and safety increases.
Chip encoding performance: In order to reduce 4K resolution pressure caused by high bandwidth and storage capacity, it is necessary to optimize the performance of H.264, or deploy the new HEVC standard H.265. Currently, many manufacturers have started to optimize the H.264 chipset focusing on various applications to lower bitrate while maintaining quality for 4K resolution.
Stronger back-end decoding and display capability: Powerful graphics processing units are required both to process 4K resolution output as well as to display 4K video.
Higher resolution display devices: 4K compatible monitors are required to display the full effect of 4K resolution. Since a reliable and cost-effective display compatible for 4K streaming is not yet available, widespread adoption is difficult. Although LCD 4K monitors are available for consumers, it is not yet suited for the security industry.
Video processing capability: For 4K resolution surveillance images, elements displayed are more detailed, but at the same time computing power is needed to handle the richer detail, especially for abilities such as image enhancement, de-fogging, and video analyses.
Price: Currently, 1080p and 720p HD resolutions are able to meet the needs of daily monitoring; however, as costs for 4K systems drop, popularity for 4K will increase.