State of the Market: Video Surveillance (SDM)
---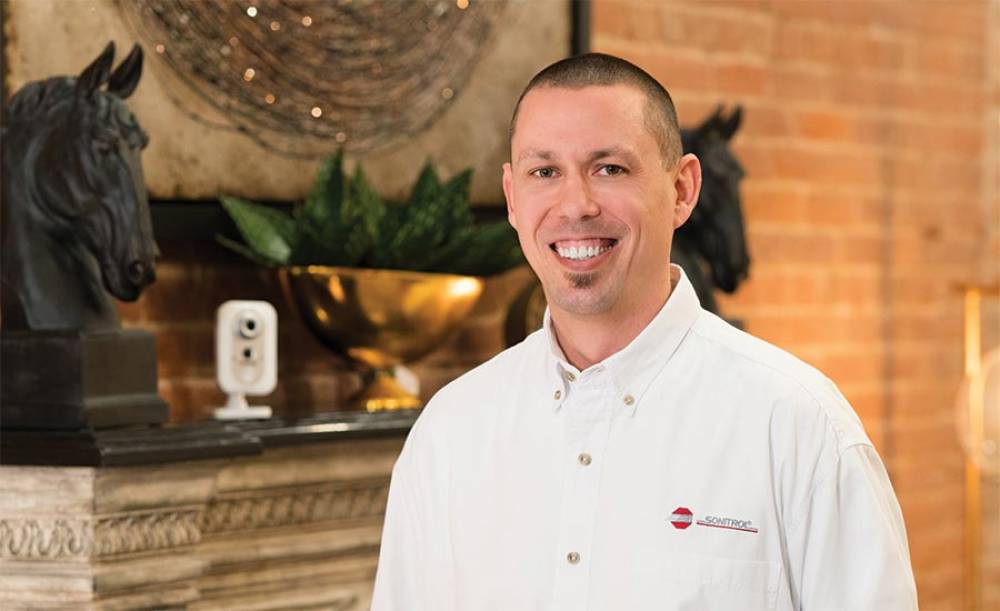 View/download original article published on SDM here.

The video surveillance market is on a steady course of growth for now and into the foreseeable future. With a slight uptick in growth this year and not many surprises on the horizon, steady as she goes seems to be the safe bet.
It was the story of 2016: growth — sometimes stellar, sometimes slight, but mostly steady. The state of the video surveillance market is one that will continue to see growth due to several factors, but each company that SDM interviewed for this exclusive annual article reported growth.
Some of the factors that have been and will continue to play a large role in the steady growth of the video surveillance industry are: increased awareness of cybersecurity threats and the need for more secure solutions; savvier customers who understand the products and solutions better than ever and know what they want; a resurgence of video analytics as the technology gains a larger field of practical applications; increasing features and decreasing prices of video equipment; and the increasing acceptance of technologies such as cloud and wireless.
As the industry is now past the analog/IP tipping point and the majority of installations are IP, upgrades and communications grow increasingly easier and more efficient, offering plenty of opportunities to security dealers and security integrators. Those who are committed to being on the cutting edge of this technology and who are well-versed in the language of cybersecurity will succeed in this new market.
Even in light of the incoming presidential administration, those in the industry can anticipate trends toward increased funding for infrastructure rebuilding, which could include electronic security upgrades to transportation, homeland security and other sectors. (See related story, "2017: Year of Transition & Immense Opportunity for Security," on page 55.)
Each of these factors bolsters the overwhelming sentiment expressed by security professionals that the state of the video surveillance industry is strong, and will continue to grow.
"This industry is going to be and always has been indicative of what the market and consumers have done. I don't think we're a fast-paced industry by any means. So I don't think anything is going to catch us by surprise, and in six months it's not going to be any different," says Tom Cook, vice president of sales, Hanwha Techwin America, Ridgefield Park, N.J.
"I think there is going to be a focus on cybersecurity (see related story, "Cybersecurity Meets Security," on page 58); there is going to be a focus on analytics; there is going to be a focus on the expansion of megapixels," Cook says, adding that he doubts there is going to be anything that comes out of the woodwork that no one foresaw.
Brent Edmunds, president and co-founder of Stone Security, a security integrator based in Salt Lake City, says, "We felt like 2016 was another strong year for video surveillance. The larger IP systems seem to be maturing nicely, and customers' understanding of what the possibilities are with video surveillance is clearer."
Scott Schafer, executive vice president, Arecont Vision, Los Angeles, says his company is looking forward to an excellent 2017 because the multi-megapixel camera segment will be even more important; customers are moving faster to single-sensor cameras and multi-sensor panoramic cameras to replace PTZ products; and the value proposition of open systems is more accepted in the security community. (See related story, "Increasing Standards Versus Shrinking Privacy," page 62.) He says there also is a pent-up demand for security systems by retail, bank and government end users because these segments were more impacted by economic challenges and they all reduced investment in new security systems in the recent past.
Larry Newman, senior director, sales, Axis Communications Inc., Chelmsford, Mass., says, "Axis will continue to perform well in 2017." Newman attributes this projected success in part to Axis' investing a substantial amount of its revenues into research and development every year: "Axis has also broadened its focus to include three different segments of the market. In the past, our products primarily served the enterprise portion of the market; now we have offerings to meet the physical security needs of small and medium business, as well."
Sean Murphy, regional marketing manager, Bosch Security Systems Inc., Fairport, N.Y., says, "We expect to grow again in 2017 at a rate that will outperform the market. This will be fueled by new product releases as well as continued focus on how our video products integrate with intrusion detection, access control and communication technology to create complete solutions for end users."
Keith Drummond, senior director, IDIS America, Coppell, Texas, says, "We will be entering our third year of operations at ISC West 2017, and doing so on a steady growth trajectory." Drummond says IDIS is enjoying more interest and installing more solutions than ever. "I fully expect that to continue into 2017."
Jennifer Hackenburg, senior product marketing manager, Dahua Technology USA, Irvine, Calif., says, "Performance is expected to be highly accelerated in 2017, with no sign of slowing down."
Keith Jentoft, integration team, Videofied (a Honeywell Security and Fire company), Vadnais, Minn., says in terms of quantity, 2016 was a good year.
"I think 2017 is going to be more of the same," he says. "The IP camera market is getting more and more competitive. But managing those cameras, video management systems, how do you feed that to the customer — that's becoming more and more important."
Jentoft warns that a falling price point means companies have to sell more cameras to stay on the top line. "Our products have become less expensive with better features, and it's been a big deal."
Falling prices are at once a boon and a burden to the video surveillance industry. On the one hand, falling prices mean companies such as Videofied must sell more units; but on the other hand, it also means companies that might not otherwise have been able to afford installing a system now can, or they might purchase more cameras than they would have been able to several years ago for a more effective system.
"Maybe I couldn't afford a $10,000 solution," Jentoft says, "so I wasn't in the market; but a $500 solution, I'd love to buy one."
Schafer explains the benefits of dropping prices in terms of meeting customers' needs: "New low-cost products and lower cost, value-added designs have provided a superior ROI at the same price, and even more value at a lower price. Either way, the customer wins." He explains that the ability to drive solutions for every kind of business allows companies to deliver solutions that were not possible before. "Systems integrators can replace their end users' old systems with a more robust solution, requiring fewer cameras, gaining much more usable data for the same price that their old system cost them. They get a better solution at a lower cost that provides a better way for security employees to do their jobs."
Sonitrol of Evansville seems to have struck a good balance in this regard: "We were presented with a special award from our manufacturing partner for selling the most cameras within our Sonitrol National Dealers Association," says Chris Dingman, operations manager, Sonitrol of Evansville, Evansville, Ind. (featured on this month's cover). "We have also worked closely with 3xLogic and Sonitrol to test new technologies for verified video solutions. We try to find a balance between cost and quality of cameras to give the customer the best solution that meets their expectations and budget."
Cook attributes the success of his company and others like his to new methods of going to market. He says well-established companies are beginning to change their tactics and approaches to the market, while companies that weren't traditionally market leaders are setting the pace for how to go to market. "They're different approaches: one is from technology, one could be by price, one could be by working directly with the end user, and technology — staying competitive with technology."
Much of it comes down to learning to stay on that competitive treadmill, as Cook calls it. "Thirty years ago there were 10 video vendors — that was it. Then there was 100; you had anything and everything. Everybody had camera this, that, whatever. But now the competitive treadmill has changed.
Cook says learning to stay with the industry's price points is going to be crucial to a company's gaining market share.
Another characteristic of the evolving market, Cook says, is a race to the cutting edge of technology. As the market shifts to quicker, faster-paced requirements, the companies that are investing in R&D to support the security industry are the ones that are going to be leaders. "That's what's going to mold the landscape," he says.
Drummond sees this as a time for the industry to make strides. "For a variety of reasons, our industry has been shaken up and continues to be," he says. "Mergers and acquisitions have married technologies that were once merely complementary, and the most creative and innovative players in our industry have stepped up their game, delivering genuinely powerful, more capable, and more useful technology to the market today than we've seen in a long time. From market-driven solutions that make existing technology easier, faster, more powerful and more affordable for end users, to banner, one-off breakthroughs in specifications, the business case for upgrading or moving forward with fresh, modern technology is starting to make itself."
In 2015, Drummond says those at IDIS were still having conversations regarding the place IP networked surveillance, higher resolution and analytics would have in the industry. "In 2016, these [conversations] changed markedly, and we began to talk about next-generation surveillance as a foregone part of any modern surveillance mix."
Along with this pivot to the future came very real concerns about security, particularly cybersecurity, Drummond says, as current events and popular culture made the risks inherent in an ever more connected world more understandable — and scary — than ever. "We've had some uncomfortable discussions regarding everything from the provenance of some popular offerings in our industry, to the basic risks certain technologies can make us more vulnerable to, and I think we've been challenged to be smarter and savvier about the future of next-generation technology in the process. That can only mean good things in 2017 and beyond."
These talks might be uncomfortable, but they are discussions all companies must have in an ever-changing industry.
Brandon Reich, senior director surveillance solutions, Pivot3, Spring, Texas, agrees. "Modern systems integrators need to be educated on the best ways and solutions to meet their customers' surveillance and IT expectations. Being knowledgeable about new innovations and IT requirements can help integrators sell infrastructure, which allows them to keep the hardware sale rather than losing server sales to a customer's internal IT department."
Integrators are tasked with ensuring surveillance customers can benefit from the best practices and solutions proven in the world of IT, Reich says. "The interest in new technologies is growing at a rapid rate. Now is the time to for today's leading installers to ensure the expertise within their own organizations to help exceed customer expectations."
The video surveillance market may not be "your grandfather's video surveillance market," or even your father's — no longer is it simply a straightforward video surveillance install. Now it is video plus analytics; now it is video plus IP networks; now it is video stored remotely; now it is video plus access control — and security professionals agree that the future is just as bright as ever.
Whether Washington increases infrastructure spending is yet to be seen, but increased spending in the video surveillance industry seems a safe bet, and security dealers and integrators must continue to strike a balance between cost and quality, offering the solutions consumers want along with the peace of mind that their information is secure.The state of the market continues to be strong, and security professionals don't anticipate any changes in that regard any time soon.