SIW: Video Surveillance: Remote Monitoring of Megapixel Cameras
---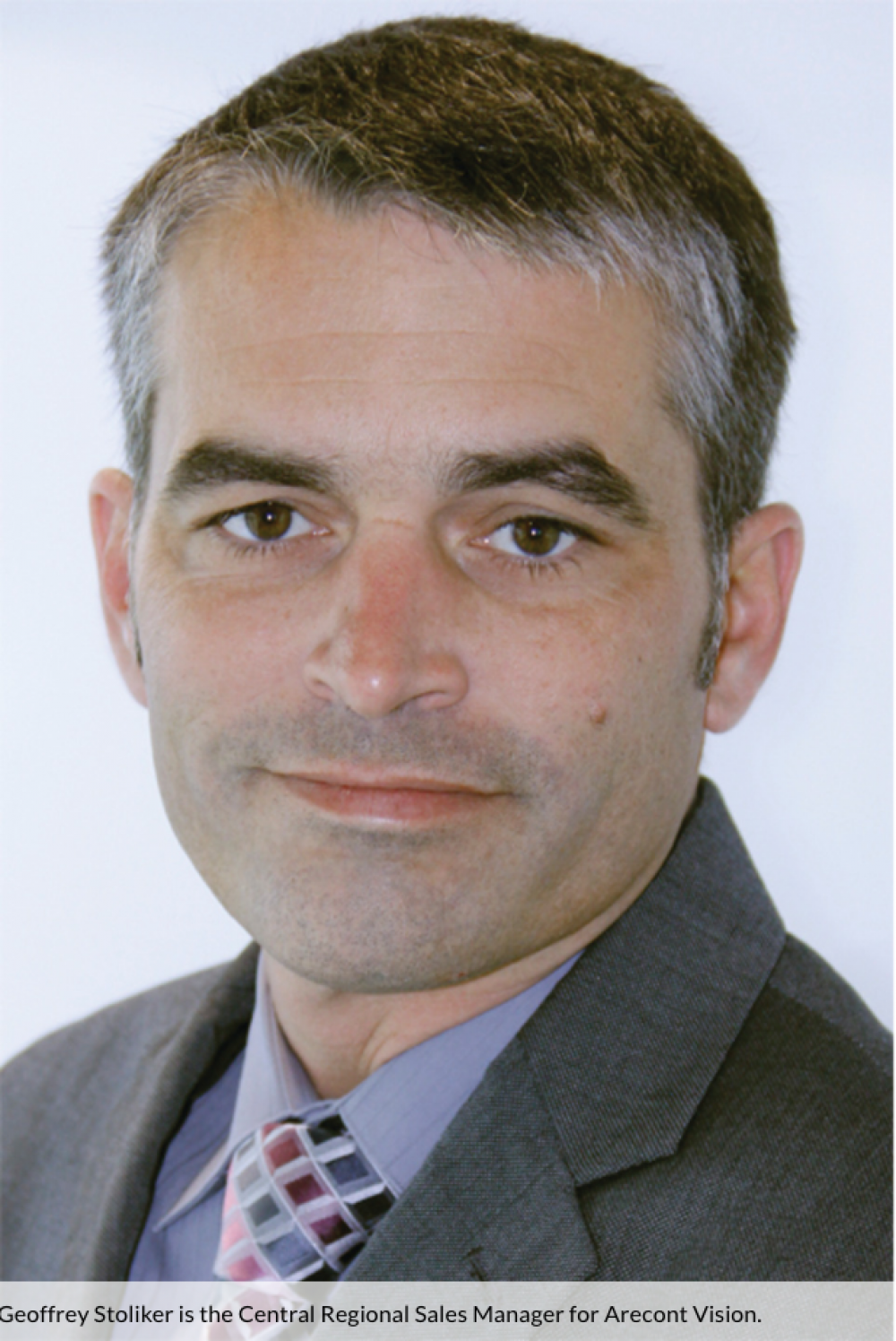 The move to IP continues and compression stays top of mind
Remote monitoring of analog surveillance cameras has been a reality for some time through the use of industry standard compression codecs. Yet, as the industry migrates to megapixel IP cameras, new challenges arise. As the resolution of these network cameras continues to grow, so does the challenge of accessing and managing these storage-intense video files remotely.
Westec Intelligent Surveillance (recently acquired and merged into Interface Security Systems LLC), takes that challenge to an entirely new scale, monitoring thousands of cameras across the country.
"We all run into multi-location applications," said Geoffrey Stoliker, Central Regional Sales Manager for Arecont Vision. "Yet this one's unique because they wanted to have megapixel video monitored at a central station, as well as remote video monitoring at over 100 locations, which completely changes the ballgame."
To further complicate matters, each of the remote locations Stoliker referenced have 16 Arecont Vision megapixel IP cameras deployed per site. "With multiple locations you can never predict the quality of the network at each," stated Stoliker. "Like many companies, this customer has limited bandwidth availability but wants to push megapixel video all the way to a central station." Pushing megapixel video over DSL is similar to shoving a piano through a keyhole!
Interface Security Systems provides state-of-the-art video surveillance systems that allow customers to watch their business from remote locations, or with their Digital Witness solutions the company monitors it from their Central Command Center. "Our Central Command Center is the heartbeat of our business," said Melissa Parsons, director of Product Management for Interface. "For our business model to work in the Central Command Center, video compression is an absolute essential."
Driving the need for adaptive compression is the ongoing transition from analog to megapixel IP cameras. Megapixel cameras have demonstrated their superiority over legacy cameras in a variety of ways including increased coverage and improved image resolution—both achievable with fewer cameras. According to IMS Research, world shipments of megapixel resolution network IP cameras are predicted to out-sell standard resolution analog security cameras in 2013 for the first time.
"The transition process that we are seeing more and more, even say 12 months ago, is the migration to IP," Parsons said. "Some of our larger customers have transitioned to IP. The industry is changing. The question that we are faced with, 'Is there enough bandwidth at the customer's site to be able to manage the increased file sizes these cameras produce?'"
Enter 3xLOGIC Inc., based in Westminster, Colo. "We have been working with Arecont Vision since 2004 as a Technology Partner," said Brian Davis, Director of Sales for 3xLOGIC. "Our focus has been to find ways to reduce megapixel files down to a manageable size that can really stream—in both live and playback—over anyone's network. Getting that vital information to anybody, anywhere, anytime—whether it's through a Client application, monitoring stations, smartphone or any other device—our emphasis has been to make megapixel technology a manageable and usable resource."
3xLOGIC was introduced to Interface) through a Manufacturer's Rep firm out of Texas named Campion Sales. "About two years ago we were looking for a strong video server partner to help us extend our product base, enrich our business model and put us in some verticals that we hadn't been in," Parsons said. "We were looking for a stronger partner for some of the verticals that we currently are in.
"What initially impressed us about 3xLOGIC is they had a really affordable hybrid video recording system that supported both analog and IP camera systems on a single video server," Parsons continued. "Couple this with the Point of Sale and video analytics that they already had operational within their hybrid recorder, we knew that 3xLOGIC could bring to the table real-life solutions and lessons learned for us to leverage. That was a big piece of why we selected to put 3xLOGIC into our product assortment."
That product assortment is made up of a variety of companies delivering a multitude of value propositions that Interface can in turn deliver to their customers. "Anybody can be a vendor if they have the right price and the right product," said Parsons. "Yet it really means something when they change from a vendor to a partner, and then from a partner to a preferred partner—that is very rare, especially in a short period of time. Yet both 3xLOGIC and Arecont have done that with us."
Parsons said the synergies between 3xLOGIC and Arecont were impressive. "It was apparent these two companies had worked together in the past. They understood each other's product lines, they understood where their respective roadmaps were going."
Also critical to this synergy was both companies' unwavering focus on megapixel technology. While Arecont continued to push the envelope in camera and lens technology, 3xLOGIC continued to look for ways to make that technology more usable by a broader audience.
"3xLOGIC introduced a technology in Q2 of 2012 called RapidStream," said Parsons. "Prior to that their AZTECH Compression Codec was impressive, but RapidStream was a game changer for us. We were able to bring back IP images at such a low bandwidth; we were able to monitor, review and respond faster than we previously thought possible. This is a big for us!"
The importance of bandwidth conservation becomes painfully apparent when you consider the Service Level Agreement (SLA) that Interface strives to achieve: 1.) the 16 megapixel cameras per location record at full resolution; 2.) the Arecont cameras are to be streamed (real-time) into the Central Command Center at 11 to 13 kbps per camera, meaning that all 16 cameras can be streamed at less than 200 kbps, which leads to; and 3.) the ability to download live and recorded high definition video live for all 16 cameras simultaneously.
To achieve this level of consistent downloads requires one of two things: a very large pipe for all this data to flow unimpeded through, or information compressed down to a size that makes the size of the pipe inconsequential. Given the fact network bandwidth resources are always in demand, the option viewed as the best alternative was reducing the size of the video images. Key to this approach is adaptively compressing these video streams to match available bandwidth and display requirements of each customer.
"What sets us apart and allows us to provide value to our partners and their customers is that we have the ability to compress any image—MPEG-4, H.264 or whatever—and bring that into our system," Davis stresses. "We also have the ability to use our own compression, specifically engineered for the nuances of surveillance video. So when we're using the highest quality JPEG images, we have the ability to recompress those images with our own AZTECH Compression Codec. RapidStream then takes things to that next level. Now we can take extremely large files and make them very small. What this means is that our customers now have the ability to remotely view and manage that information whether they are looking at a single location remotely on their phone or they're looking at remote monitoring through a central monitoring station like Interface's."
For Interface Security Systems, or any organization wanting to effectively remotely monitor multiple sites where megapixel IP cameras are deployed size does matter and vendor relationships and partnerships are key to their ongoing success.
Source: SecurityInfoWatch.com - https://tinyurl.com/yjl6skh6