Red Light Violators Are 'Clearly' At Fault. Megapixel Cameras Give High-Def Evidence Of Traffic Infractions in Sofia, Bulgaria
---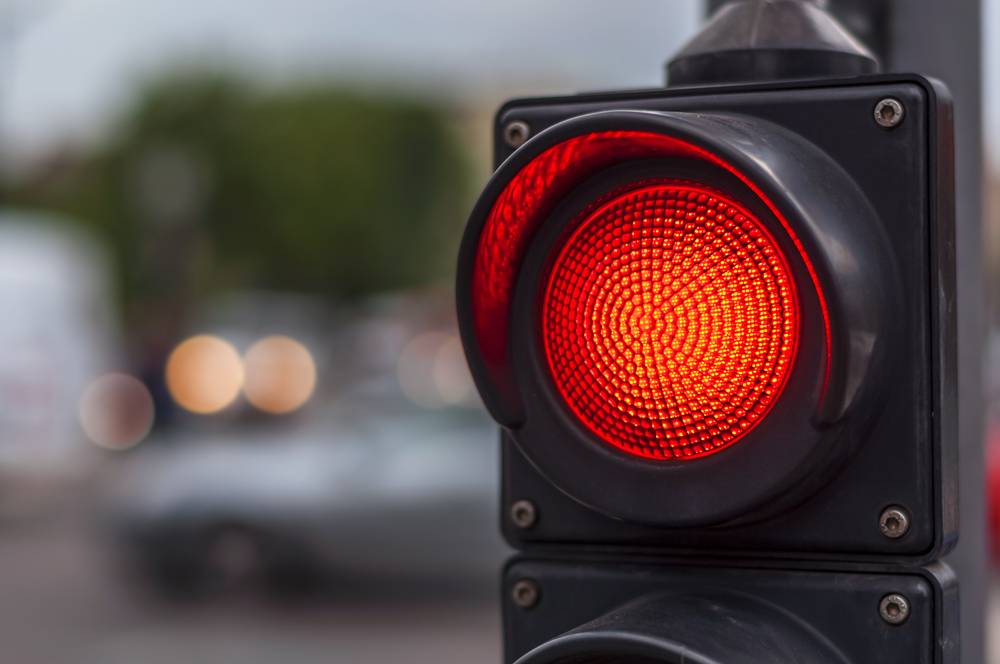 Glendale, California (February 2, 2009) – Anyone who speeds past a red light in Sofia, the metropolitan capitol of Bulgaria, may find themselves facing irrefutable evidence of their traffic violation in the form of a crisp, clear image from an Arecont Vision AV3130 megapixel IP camera.

Sectron Ltd., a provider of turnkey security and communications systems in Bulgaria, has installed 26 Arecont Vision AV3130 cameras to expand and enhance a system to catch traffic violators in Sofia, the largest city in Bulgaria with a population of 1.4 million.

"The superior image clarity provided by Arecont Vision's megapixel technology made their products the obvious choice for our circumstances," stated Ilia Yashmakov of Sectron Ltd. "The clear benefit of megapixel technology is that it enables future expansion of our system – which will also include additional Arecont Vision cameras."

Capturing a legible license number on a vehicle as it speeds past, the AV3130 3/1.3 megapixel full motion progressive scan IP camera provides up to 15 frames per second in color 3 MP mode and 30 frames per second in black-and-white 1.3 MP mode. It uses massively-parallel MegaVideo® image processing architecture and is capable of sustaining more than 6 billion operations per second for unsurpassed resolution, performance and value.


"The installation in Sofia is a great example of how the image clarity benefits of IP megapixel technology can transform an existing application by making it even better," said Steven Sarfati, Senior Vice President of Sales, at Arecont Vision.

ViDiCore KG, Arecont Vision's German manufacturer's representative firm, provided the Arecont Vision megapixel cameras as an upgrade for the project. The Red Light Violations system in Sofia originally began two years ago, but initially did not use megapixel cameras, which were introduced during an expansion phase. A special ANPR (Automatic Number Plate Recognition) camera "reads" the license plate of a car driving past and registers the number as a violation if the car passes while the traffic light is red. A software system called Talon from Appian Technology employs a neural network recognition engine to determine the characters in the license number. The Arecont Vision camera provides irrefutable evidence of the infraction by capturing three pictures and a short video showing a general view of how the violation occurred, with the objective of clearly showing the violator's license plate number to prove that the number read by the ANPR camera is correct.


"The Arecont Vision megapixel cameras used provide more than 10 times the resolution of an analog camera, which greatly increases the likelihood that the license number will be clear in the video," continued Mr. Yashmakov. "This has immensely boosted the effectiveness of the system, and the cost is comparable to analog cameras.

Based on the success in Sofia, Bulgaria, future installations of Arecont Vision megapixel camera technology are anticipated in Sofia and surrounding cities, although additional deployments are totally dependent upon the availability of funding," concluded Mr. Yashmakov.


For more information contact Arecont Vision by calling toll free 1-877-CAMERA-8.


###



About Sectron

Established in 1990, Sectron Security & Communication Systems Ltd. was one of the first companies in Bulgaria who design and deliver security and communication systems. In the 18 years of its existence, Sectron has firmly established itself as a leader in the distribution of security products and provision of turn-key project solutions on the Bulgarian market. Sectron Ltd. specializes in the design and distribution of security systems such as: CCTV, Intruder alarm, Access control, Fire-alarm, Fire-suppression, Hotel security, Police equipment, Perimeter protection and Radio-Telecommunication. The company is an official representative of some of the most prestigious manufacturers of security equipment.


About ViDiCore KG


ViDiCore KG is a leading European representative with more than 20 years of experience in the area of CCTV and 10 years of IP Video, supporting Arecont Vision`s range of IP Megapixel cameras to introduce High Definition Video in Europe and to expand the distribution activities in European countries. As the manufacturers' representative we work in behalf of Arecont Vision with the clear focus on high-quality IP products and a reliable technical support team. Our sales offices are located in five different regions of Europe to ensure the best local support. For more information, please visit www.vidicore.com or call 49 (0) 2433-4469-1000.



About Arecont Vision

Arecont Vision is the leading manufacturer of high-performance megapixel IP cameras and associated software. Arecont Vision products are made in the USA and feature proprietary low-cost massively parallel image processing architectures MegaVideo® and SurroundVideo® that represent a drastic departure from traditional analog and network camera designs. These innovative technologies enable Arecont Vision to deliver multi-megapixel digital video at IP VGA camera price points.