New MegaBall® 2 with Panomorph Lens Provides a Cost-Effective Wide Angle Imaging Solution
---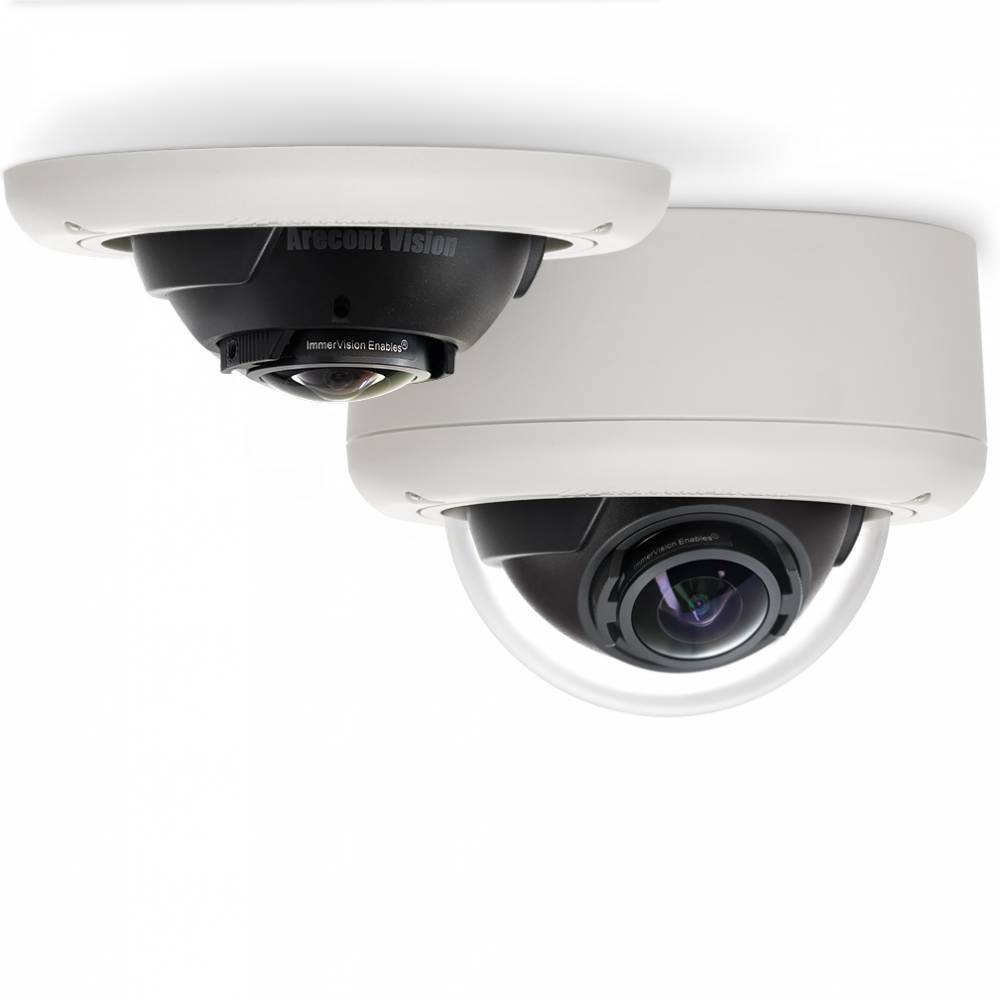 Panomorph Lens Delivers 180° and 360° Coverage with Peripheral Details
Las Vegas, NV (April 2, 2014) – Arecont Vision®, the industry leader in IP-based megapixel camera technology, announced the latest addition to the company's MegaBall 2 camera series that delivers wide area coverage with extreme cost-efficiency here at ISC West (booth #8045). The new MegaBall 2 with an ImmerVision Panomorph lens can capture 180° and 360° fields of view with de-warping to provide up to four-times more angular resolution in peripheral areas of a scene than conventional fisheye lenses.
"The new MegaBall 2 Panomorph cameras provide our customers with highly cost-effective solutions for applications that can benefit from wide-area coverage but do not demand the precision of one of our higher-end, industry-leading SurroundVideo® panoramic megapixel cameras," said Raul Calderon, Senior Vice President, Arecont Vision. "There are many applications in the SMB and retail markets where our new MegaBall 2 Panomorph provides the ideal balance of performance and cost-efficiency that conventional single sensor fisheye cameras simply do not satisfy."
The new MegaBall 2 Panomorph is a 5-megapixel camera in a tamper-resistant housing. Features include Day/Night operation, H.264 (MPEG-4 Part 10)/MJPEG dual encoders, privacy masking, extended motion detection with 1,024 distinct motion detection zones, a binning function for increased light sensitivity, flexible cropping to adjust image sizes and the ability to choose PoE (Power over Ethernet) or external power. Integrated cable management and a three-axis adjustment facilitate ease of installation. MegaBall 2 Panomorph cameras are available in wall, surface and flush mount configurations in light gray and black housings.
ABOUT ARECONT VISION®
Arecont Vision® is the leading manufacturer of high-performance megapixel IP cameras. Arecont Vision® products are made in the USA and feature low-cost massively parallel image processing architectures MegaVideo® and SurroundVideo® that represent a drastic departure from traditional analog and network camera designs. All-in-one products such as the MegaDome®, MegaView®, MegaBall®, MicroDome®, and D4F/D4S/D4SO series provide installer-friendly solutions. True Wide Dynamic Range (WDR) and remote focus/remote zoom enhance camera utility. Compact JPEG and H.264 series of cameras address cost-sensitive applications. These innovative technologies enable Arecont Vision® to deliver multi-megapixel digital video at IP VGA camera price points.