New MegaBall® 2 with Panomorph Lens Now Available
---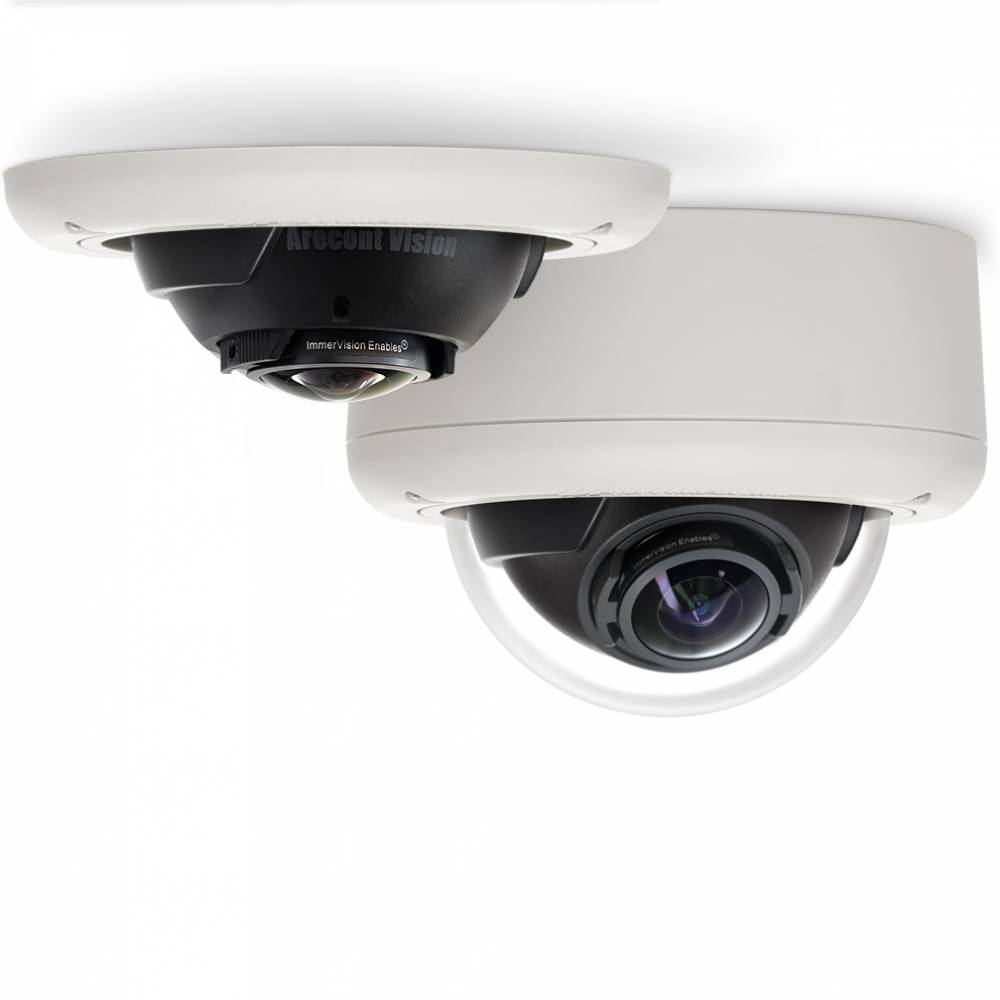 New MegaBall® 2 with Panomorph Lens Now Available
Panomorph Lens Delivers 180° and 360° Coverage with Peripheral Details
Los Angeles, CA (June 18, 2014) – Arecont Vision®, the industry leader in IP-based megapixel camera technology, announces the availability of its new MegaBall® 2 camera series that delivers wide area coverage with significant cost-efficiency. The new MegaBall 2 with an ImmerVision Panomorph lens can capture 180° and 360° fields of view with de-warping to provide up to 4X more angular resolution in peripheral areas of a scene than conventional fisheye lenses. MegaBall 2 Panomorph cameras are currently shipping.
"Our new MegaBall 2 Panomorph megapixel cameras deliver the ideal balance of performance and cost-efficiency for a wide variety of applications that do not require the precision of our high-performance SurroundVideo panoramic megapixel cameras," said Raul Calderon, Senior Vice President, Arecont Vision. "Unlike conventional fisheye cameras, MegaBall 2 Panomorph cameras provide images with clarity in peripheral areas which in effect increases their area coverage."
The new MegaBall 2 Panomorph is a 5-megapixel camera in a tamper-resistant housing. Features include Day/Night operation, H.264 (MPEG-4 Part 10)/MJPEG dual encoders, privacy masking, extended motion detection with 1,024 distinct motion detection zones, flexible cropping to adjust image sizes and the ability to choose PoE (Power over Ethernet) or external power. Integrated cable management and a three-axis adjustment facilitate ease of installation. MegaBall 2 Panomorph cameras are available in wall, surface and flush mount configurations in light gray and black housings.
ABOUT ARECONT VISION®
Arecont Vision® is the leading manufacturer of high-performance megapixel IP cameras. Arecont Vision® products are made in the USA and feature low-cost massively parallel image processing architectures MegaVideo® and SurroundVideo® that represent a drastic departure from traditional analog and network camera designs. All-in-one products such as the MegaDome®, MegaView®, MegaBall®, MicroDome®, and D4F/D4S/D4SO series provide installer-friendly solutions. True Wide Dynamic Range (WDR) and remote focus/remote zoom enhance camera utility. Compact JPEG and H.264 series of cameras address cost-sensitive applications. These innovative technologies enable Arecont Vision® to deliver multi-megapixel digital video at IP VGA camera price points.