Mark Wicinski Earns Excellence Award at Arecont Vision Costar
---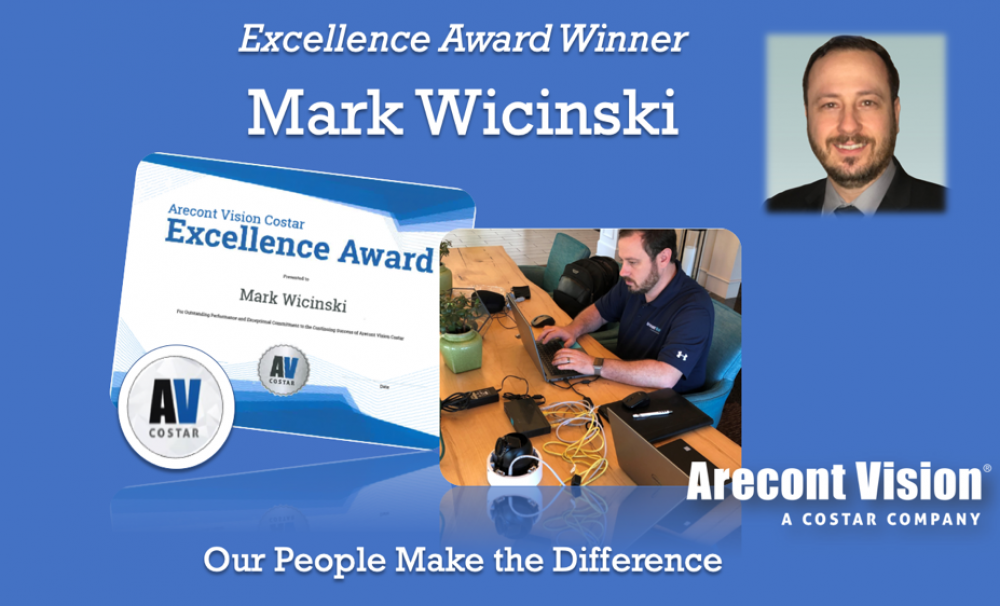 It didn't take long for Field Application Engineer Mark Wicinski to make a big impact at Arecont Vision Costar. Covering the eastern US and Canada regions for the company, Wicinski was announced in this role just a few months ago (read the press release "Arecont Vision Costar Adds Sales and Technical Resources in Eastern US and Canada Regions").
Nominations for the Excellence Award come from employees across Arecont Vision Costar, based on their own experience with their coworkers or on feedback from customers and partners. The executive team then reviews each of the candidate nominations and votes on a monthly winner. This is no easy task, as every employee nominated has clearly done great things for their customer or coworkers. A grand prize for the best-of-the-best is awarded at year end.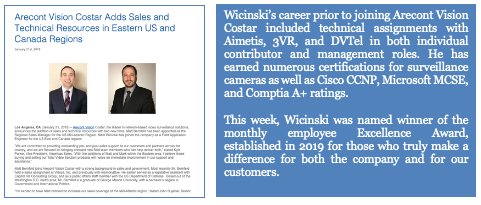 As a field employee based in New Jersey, Wicinski travels frequently on behalf of the company to provide pre-sales technical assistance to customers, or to be on site for the Technical Assistance Center in providing skilled customer support for installed systems. As anyone who has traveled for business today knows, it can often be a stressful and time-consuming role, impacting the individual's personal life and family activities.
Wicinski was nominated for this recognition by Senior Regional Sales Director John Bujarski, based in Atlanta, Georgia. Wicinski supports Bujarski's team, which covers the US East and Canada.

He continued, "Mark performed all these tasks with a very customer-centric perspective, going above and beyond the regular performance requirements to ensure customer confidence and loyalty. In his role, Mark can face the worst situations with the customer's intense emotions. He has been able to reassure them and move them to acceptable solutions."
Other Arecont Vision Costar employees clearly agree that Wicinski is an outstanding example of the new company's philosophy. Brian White, Regional Sales Manager for the US Great Lakes Region, recently posted on social media about Wicinski's performance for the company and customers.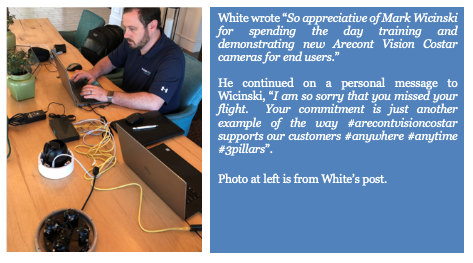 Congratulations to Mark Wicinski and to the other Excellence Award nominees this month. At Arecont Vision Costar, our people really do make the difference.