Healthcare Security Systems: Funding Remains Biggest Obstacle To Installation
---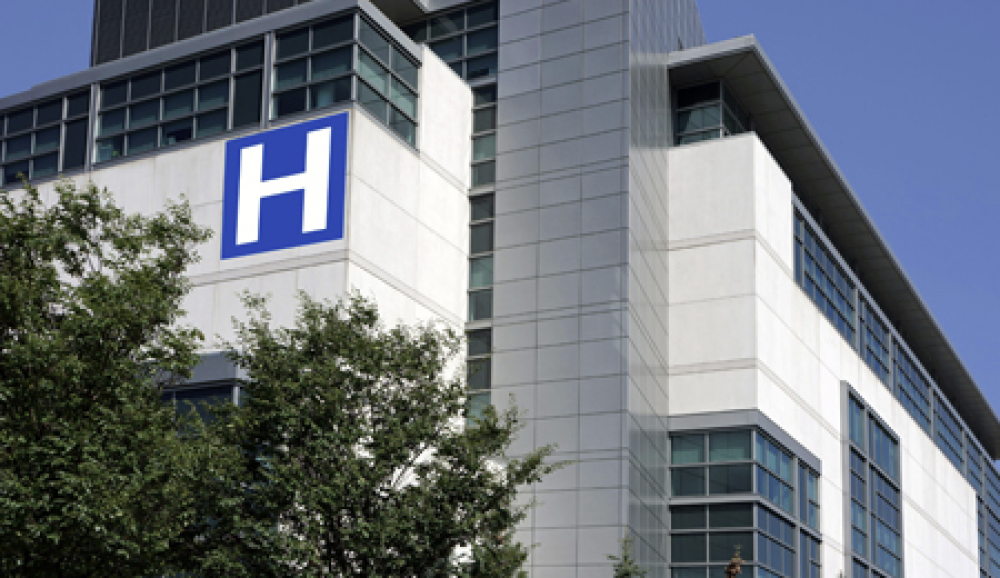 View/download the original article published on Source Security here.
Several forces are working in favor of greater adoption of hospital security and video surveillance technologies in the healthcare market. "Healthcare facilities and campuses are growing at a rapid rate to accommodate an aging population and the research and development of pharmacology and many different types of medical devices or technology", says Steve Birkmeier, VP of Sales and Business Development, Arteco.
"This boon to the industry also increases the risk of theft, trespassing, vandalism and even active shooter threats to these campuses, putting vulnerable patients and staff in harm's way," he says. "Since these characteristics are always in flux, healthcare customers are in the market for flexible solutions that can adapt and scale to the shape and size of individual campuses."
But what factors are standing in the way of greater implementation of video surveillance and security technology? The largest one is the lack of funding.
"These campuses are constantly under strict budgetary or compliance constraints," says Birkmeier. "So they are also looking to expand at a low marginal cost without having to sacrifice security measures or forgo regulation."
Looking For ROI In Physical Security
"As long as the security team is
able to invest in sound access
control, visitor management and
video systems, they are in a
good place"
Customers investing in security often look for a return on investment (ROI). However, Dave Ella, Vice President of Product Marketing, AMAG Technology, says it's always tricky for hospital security directors to provide a quantified ROI in an updated security system, and that reality holds back investment. However, Health Insurance Portability and Accountability Act (HIPAA) regulations provide leverage for security managers as there is a benchmark they need to meet or exceed. This can help to justify investment in physical security, Ella says.
"Hospital security teams understand the benefits of new technologies," says Ella. "Financial restrictions hold back investment in some security measures that could be implemented. As long as the security team is able to invest in sound access control, visitor management, and video systems, they are in a good place."
Factors Obstructing New Security Installation
Historically, three factors have prevented many organizations from moving forward with new technologies: lack of money, proprietary systems, and the need to "rip and replace" large parts of the installed systems, says Robert Laughlin, President, Galaxy Control Systems."Today, while funding is almost always a limiting factor at some level, the progression of industry standards and 'open' systems has made a big positive impact on the ability of organizations to upgrade cost-effectively," he says.
"The difference is that facilities can now be upgraded by replacing only part of a system, rather than the entire system. And, similar developments have resulted in key system functionality being executed in software rather than hardware, which also provides upgrade pathways that do not require wholesale replacement of system elements", says Laughlin."Together, these factors have drastically improved the cost and functionality of systems for end users."
Training and education of security practitioners are required to bring awareness of the new surveillance technologies that are available
Inertia - A Hindrance To Adopting Healthcare Security
"Inertia is another challenge. "Do nothing" is the biggest factor in slowing the adoption of new technologies," says Jeff Whitney, Arecont Vision's Vice President of Marketing."Adoption of technologies in healthcare is frequently driven by opportunities such as a new building or facility, changes in legislation or regulation, or external factors such as incidents, crime, or lawsuit," he says.
Megapixel camera technology, which is Arecont Vision's focus, has the ability to reduce costs of surveillance while dramatically increasing video quality and coverage, and this is often selected as part of the solution. "Training and education of security practitioners continue to be required to bring awareness of the new surveillance technologies that are available, what benefits they bring, and how to design and implement such systems in place of legacy analog surveillance deployments," says Whitney.
Proactive Use Of Video Management Systems
Some healthcare facilities are not harnessing the potential power of their newly improved video management systems, says Ella of AMAG. "The systems need to be made more proactive. Viewing areas and recoding videos are not enough. Video is capable of being part of an integrated prevention tool to respond quickly to developing incidents. "
"I would say healthcare security
professionals, in general, are early
adopters of technology and like to
implement the best technology
available"
It's important for the video system to be integrated directly to the access control and alarm management system, says Ella. Whenever an alarm or event occurs, the security officer must see exactly what has happened within seconds and respond accordingly. By linking – or tagging – video to access control events and alarms, and by building on that with automated triggers and workflows, AMAG customers are able to make their video systems much more responsive and proactive to security incidents. To meet the needs of healthcare facilities and other business sectors with similar issues, AMAG has integrated the Symmetry system to more than 15 different video management systems.
Despite any obstacles, healthcare customers generally welcome new innovations. "I would say healthcare security professionals, in general, are early adopters of technology and like to implement the best technology available," says Jim Stankevich, Global Manager – Healthcare Security, Tyco Security Products. "For most, rapid implementation is limited by budgets and available funding."