Detektor International Honors Arecont Vision® SurroundVideo® 12-Megapixel Panoramic Camera with "Best CCTV Product 2014" Award
---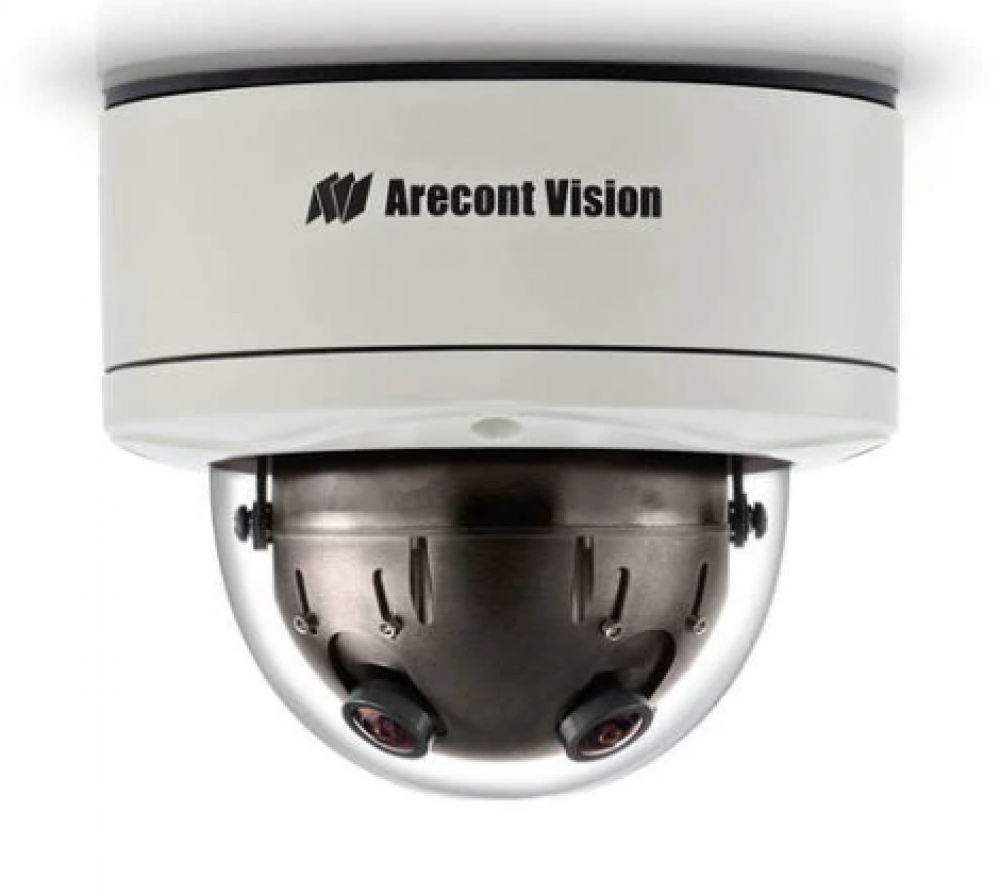 Los Angeles, California (November 14, 2014) – Arecont Vision®, the industry leader in IP megapixel camera technology, has been named the Detektor International "Best CCTV Product 2014" award winner for the SurroundVideo® 12 Megapixel 360° Panoramic Camera with Wide Dynamic Range (WDR). The annual award was presented to Arecont Vision®'s Vice President of European Sales, Ivo Drent, during the Skydd Security/Fire and Rescue Expo in Stockholm.
"We are honored to have this unique Arecont Vision® megapixel imaging solution recognized by the judges of the 2014 Detektor International Awards," said Mr. Drent at the ceremony. "We continue to advance the development of our multi-sensor SurroundVideo® cameras to maintain our leadership in the delivery of the most comprehensive, highest resolution, and most cost-effective wide-area surveillance coverage, with even more new benefits and capabilities to come."
Arecont Vision®'s SurroundVideo® 12MP WDR 360° Panoramic Camera features true Wide Dynamic Range (WDR) to deliver up to 100dB at full resolution, without lowering the frame rates. By combining long and short exposures in the same field-of-view, WDR maximizes the amount of detail in both bright and dark areas of a scene. The WDR performance of Arecont Vision® cameras represents an up to 50dB improvement (300X) in dynamic range compared to conventional cameras.
Four 3MP image sensors inside the SurroundVideo® 12MP WDR 360° panoramic camera each provide 2,048 x 1,536-pixel resolution for a total resolution of 8,192 x 1,536-pixels. The SurroundVideo® 12MP WDR 360° panoramic camera's dome housing is IP66 environmentally rated and IK10 vandal resistant. The camera is also ONVIF (Open Network Video Interface Forum) conformant.
The awards panel of judges consisted of eight members of the Detektor International editorial board, from three different continents. According to the award announcement disseminated by AR Media, the SurroundVideo® 12MP WDR 360° panoramic camera "hugely impressed" each of the judges.
"Arecont Vision®'s panoramic SurroundVideo® 12-megapixel 360-degree network camera is a stunning example of the company's commitment to innovation and quality," said Lennart Alexandrie, publisher of Detektor International and CEO at AR Media International. "It is genuinely an undisputed winner."
ABOUT ARECONT VISION®
Arecont Vision® is the leading manufacturer of high-performance megapixel IP cameras. Arecont Vision® products are made in the USA and feature low-cost massively parallel image processing architectures MegaVideo® and SurroundVideo® that represent a drastic departure from traditional analog and network camera designs. All-in-one products such as the MegaDome®, MegaView®, MegaBall®, MicroDome®, and D4F/D4S/D4SO series provide installer-friendly solutions. True Wide Dynamic Range (WDR) and remote focus/remote zoom enhance camera utility. Compact JPEG and H.264 series of cameras address cost-sensitive applications. These innovative technologies enable Arecont Vision® to deliver multi-megapixel digital video at IP VGA camera price points.