AVC in the News - September, 2019 - Vol 02, Issue 09
---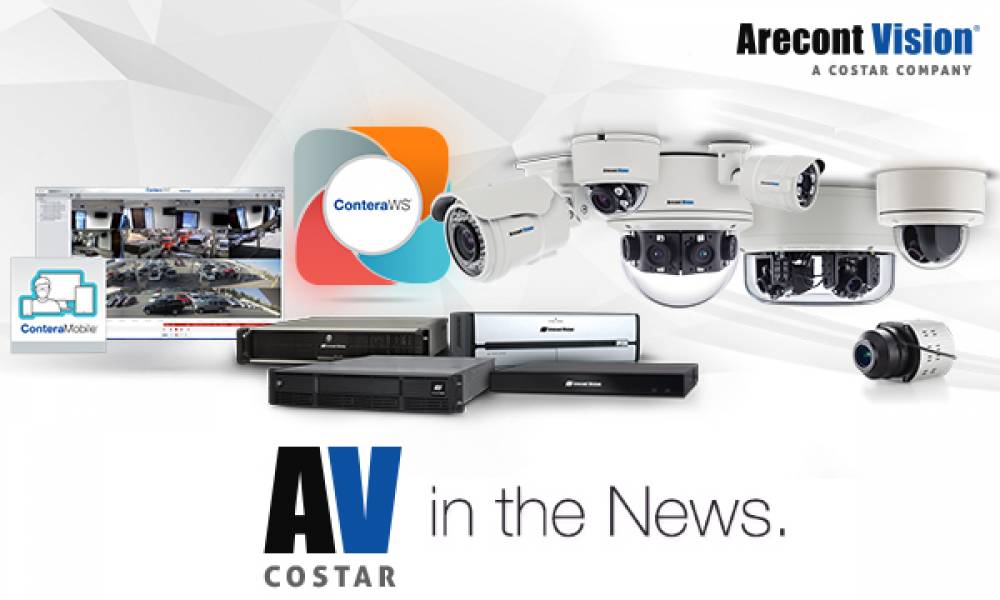 Arecont Vision Costar in the News
Intelligence in A.I. Cameras Enabled by Hardware Advances
A&S International
At the core of the so-called A.I. cameras are advanced analytics – a lot of them A.I., or deep learning-based, that raise the overall performance and accuracy of the system. Whereas in the past, these types of analytics mostly reside on the backend server...

Read More
Arecont Vision Costar Releases New Advanced Surveillance Cameras
GIT Security EMEA
Arecont Vision Costar released several advanced surveillance cameras at the GSX 2019 show in Chicago. The new models are all part of the company's Total Video Solution...

Read More
7 New Surveillance Cameras Launched at GSX 2019
Security Sales & Integration
SSI combed through hundreds of booths at GSX this year to find the latest security cameras from some of the industry's biggest manufacturers... Read More

Video Analytics at the Edge is Transforming the Industry
A&S International
Needless to say, edge computing has become a major trend. Processing data at the edge lower bandwidth consumption and reduces communication latency, allowing end-users to make faster decisions in critical situations... Read More

Top 12 Security Camera Suppliers to Check Out at GSX 2019
Security Sales & Integration
There was no shortage of video surveillance companies at GSX 2019. Here are a dozen you would not have wanted to miss... Read More

Arecont Vision Costar Appoints New Sales Company
Security World Market
Intelligent Network Sales, LLC has joined the Arecont Vision Costar Authorized Manufacturer's Representative Program. The experienced firm will deliver pre-sales support to AV Costar customers and partners across the New England Region of the United States... Read More

Want to get off our email list? Click here to unsubscribe.
Review our updated privacy policy
here
.