AVC in the News - October, 2018 - Vol 01, Issue 10
---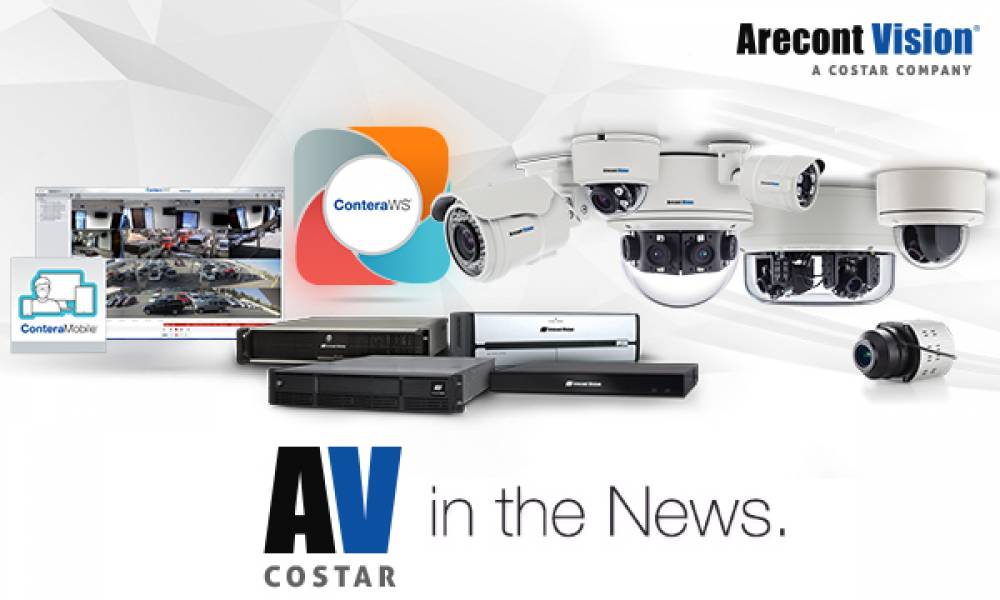 Arecont Vision Costar in the News
Arecont Vision Costar Announces Future Plans
ASMag
Arecont Vision Costar has announced its key product portfolio, business plans, and executive leadership team following the initial launch of the business in July, 2018...

Read More
Arecont Vision Megapixel Cameras Deployed at Manchester-Boston Regional Airport, USA
Security Informed
Manchester-Boston Regional Airport opened to serve the state of New Hampshire and the surrounding New England community in 1927, a little over two decades after the Wright brothers' first powered flight...

Read More
PTZs: Valuable Tool or Obsolete Technology
SDM
As megapixel cameras' performance and quality continue to improve, are they pushing PTZs out to pasture?... Read More

Arecont Vision ConteraIP™ Multi-Sensor Camera Takes Home New Product of the Year Award
Arecont Vision News Blog
Arecont Vision Costar's newest multi-sensor camera was recognized as a New Product of the Year in the "Video Surveillance Cameras – IP" category, and the award presented at GSX 2018 in Las Vegas, Nevada by 1105 Media's Security Today Magazine... Read More

New Arecont Vision Logo Shows 'Forward-Looking Future'
Security Sales & Integration (Page 32)
Following its acquisition by Costar Technologies in July, Arecont Vision has updated its logo to reflect its new parent company... Read More

Announcing the 2018 Campus Safety BEST Award Winners
Campus Safety
Campus Safety magazine is pleased to recognize the winners of the 2018 Best Electronic Systems Technologies (BEST) awards. Now in its third year, this program honors superior security, law enforcement, emergency management and life-safety products and services for healthcare, higher education and K-12 campus protection pros... Read More

Want to get off our email list? Click here to unsubscribe.
Review our updated privacy policy
here
.