AVC in the News - June, 2019 - Vol 02, Issue 06
---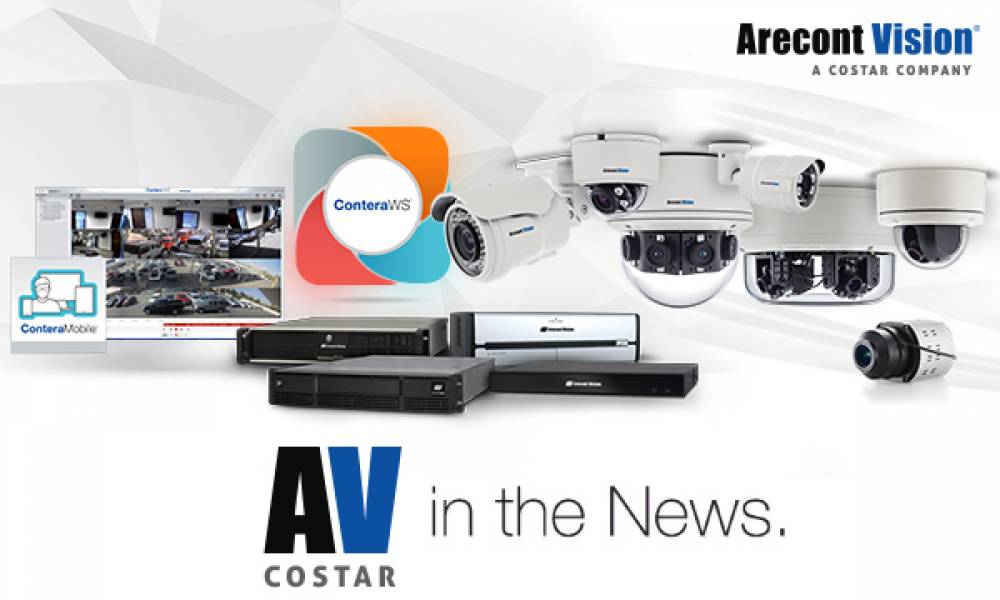 Arecont Vision Costar in the News
The Brains Behind the Lens
Security Middle East
Today the video surveillance camera technology landscape is changing beyond all recognition thanks to powerful "system-on-a-chip" architecture. We lift the lid on today's cameras to find out more about the features being adopted including more advanced processing...

Read More
Arecont Vision Costar Welcomes Apex Technology Sales to Manufacturer's Representative Program
SDM Magazine
Arecont Vision Costar announced the addition of Apex Technology Sales Inc. to its Authorized Manufacturer's Representative Program. Apex will provide expert pre-sales assistance for Arecont Vision Costar's Total Video Solution offerings across the U.S. North Central Region, including Minnesota, both North and South Dakota and Western Wisconsin...

Read More
Self-Service Security Issues
Security Middle East
There is little doubt that the retail enviornment is changing fast. In fact, tighter margins are leading many retailers to roll out more and more self-checkouts as they strive to keep a lid on their operational costs... Read More

Arecont Vision Costar Competes in 2019 'ASTORS' Awards Program
American Security Today
Arecont Vision Costar is pleased to announce the company's new SurroundVideo® Omni SX has been nominated to compete in the prestigious 2019 'ASTORS' Awards Program, in the category of Best IP Video Surveillance Solution... Read More

Arecont Vision Costar Megapixel Cameras Deployed At Manchester-Boston Regional Airport, USA
Security Informed
Manchester-Boston Regional Airport opened to serve the state of New Hampshire and the surrounding New England community in 1927, a little over two decades after the Wright brother's first powered flight... Read More

Arecont Vision Costar Company Listing
A&S Magazine
Please see our updated company listing... Read More

The Contera™ NVR from Arecont Vision Costar
Security Informed
The Contera NVR Appliance from Arecont Vision Costar is designed to offer powerful IP recording in an affordable, compact chassis. The Contera NVR Appliance is equipped with an on-board 8 or 16 channel PoE switch... Read More

Want to get off our email list? Click here to unsubscribe.
Review our updated privacy policy
here
.