AVC In the News - January, 2020 - Vol 03, Issue 01
---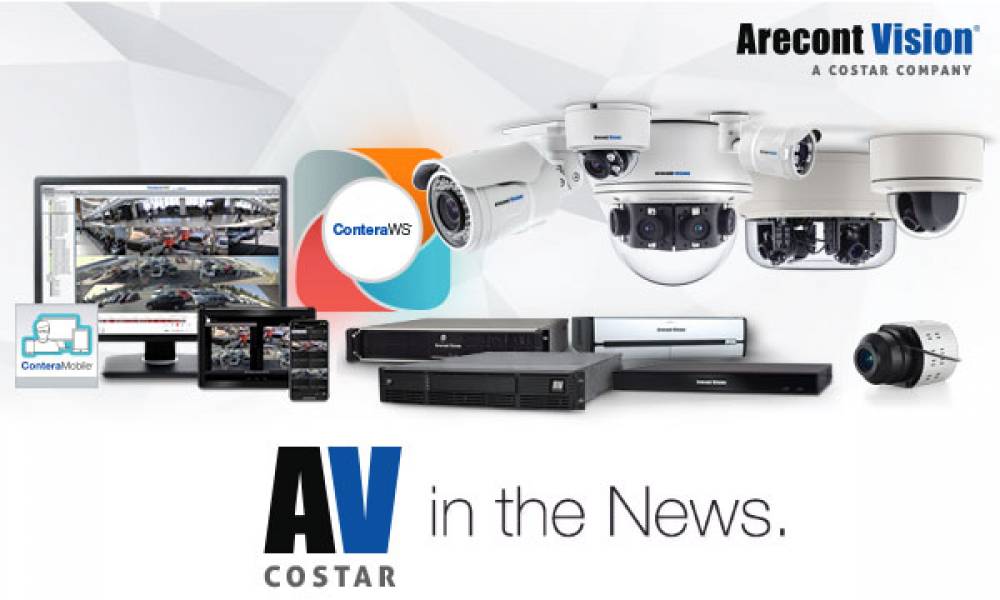 Arecont Vision Costar in the News
Arecont Vision Costar Welcomes You to 2020, with Highlights of 2019 in Review
Arecont Vision Costar News Blog.
As 2019 recedes in the rear window, AVC has prepared for an exciting 2020 with a renewed commitment to the three core pillars of our business...

Read More
The "Free ConteraVMS® Standard License Promo" Explained & Other Ways to Leverage our Cloud-Enabled Video Management System
Arecont Vision Costar News Blog.
AVC offers our sales partners & their customers an exciting money-saving opportunity when purchasing our advanced, hybrid cloud surveillance solution...

Read More
State of the Market: Video Surveillance 2019
SDM Magazine
Adaptable and ever-changing, the video surveillance market continues to evolve with new technology and further integration, making its outlook as strong as ever... Read More

AVC Counter Day at ADI Long Beach... with Free Taco Lunch
Arecont Vision Costar News Blog.
If you're in Southern California at the end of the month, you owe it to yourself to head to ADI Long Beach... Read More

5-Megapixel Arecont Vision Cameras Monitor Merck in Mexico City
SecureWeek (Mexico)
Merck is the second-largest healthcare company in the world and a world leader in consumer products and animal care... Read More

AV Costar: ConteraIP® EX Series
Benchmark Magazine (United Kingdom)
AVC has released several advanced surveillance cameras. The ConteraIP Outdoor Dome EX and Bullet EX cameras feature a new advanced video analytics suite... Read More

Arecont Vision Cameras Deployed For City Surveillance in Mankato, Minnesota
Security Informed
Public safety and the protection of property initiatives led the city of Mankato, Minnesota to deploy a city-wide IP-based video surveillance system... Read More

Want to get off our email list? Click here to unsubscribe.
Review our updated privacy policy
here
.