AVC in the News - August, 2019 - Vol 2, Issue 08
---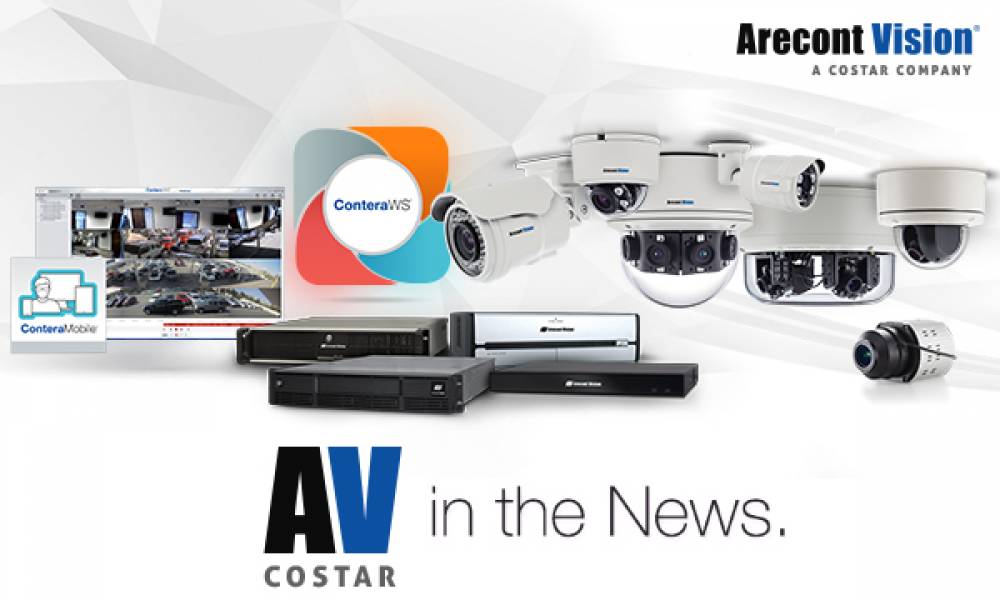 Arecont Vision Costar in the News
Arecont Vision Costar Welcomes Intelligent Network Sales for New England Region
Security.World
Arecont Vision Costar announces that Intelligent Network Sales, LLC has joined the Authorized Manufacturer's Representative Program. The experienced firm will deliver pre-sales support to AV Costar customers and partners across the New England Region of the United States...

Read More
Arecont Vision Costar Megapixel Cameras Slash Healthcare Video Costs & Increase Quality And Coverage
Security Informed
Hospitals, medical centers, university training centers, clinics and other healthcare institutions are exposed to legal liability, ethical concerns, and subject to litigation and lawsuits, as well as changing regulation worldwide...

Read More
Does the Security Industry Need AI Standards?
A&S International Magazine
Even at this early stage, the security industry needs standards for AI so that it means the same for everyone. Adoption of AI is growing in the security industry... Read More

Arecont Vision Costar ConteraIP® EX Series at Global Security Exchange 2019
Security Info Watch
ConteraIP EX Series with video analytics are available in both indoor/outdoor dome and bullet-style housings with resolution options of 1080p or 5-Megapixels... Read More

We Didn't Forget... How Could We?
Arecont Vision News Blog.
In July of 2018, Arecont Vision Costar launched as a new business unit of Texas-based Costar Technologies, Inc... Read More

Want to get off our email list? Click here to unsubscribe.
Review our updated privacy policy
here
.