AV Costar in the News - July, 2019 - Volume 02, Issue 07
---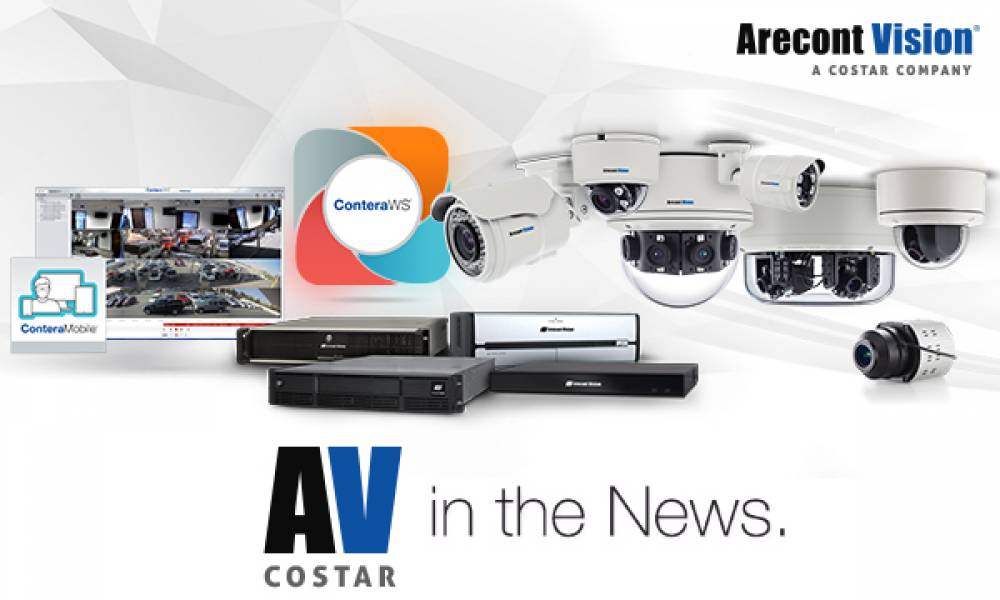 Arecont Vision Costar in the News
We Didn't Forget... How Could We?
Arecont Vision News Blog.
In July of 2018, Arecont Vision Costar launched as a new business unit of Texas-based Costar Technologies, Inc. While we're a young company, we bring decades of knowledge and expertise in designing, building, and supporting our customers and partners across the video surveillance industry...

Read More
Arecont Vision Costar Celebrates 1st Anniversary with Continued Investments, New Website
Security Sales & Integration
Arecont Vision Costar is commemorating its first anniversary as a new company and as a business unit of Costar Technologies...

Read More
Arecont Vision Costar Joined by Desjardins Technologies for Eastern Canada
Security News Desk Americas
Arecont Vision Costar announces the addition of Desjardins Technologies to its Authorized Manufacturer's Representative Program to increase coverage for customers in Canada... Read More

The Arecont Vision Costar Panoramic ConteraIP® Multisensor Camera Wins New Product of the Year Award (En Español)
Secure Week
Arecont Vision Costar anuncia la recepción de un prestigioso galardón por la nuevaserie de cámaras domo panorámicas ConteraIP multisensor ... Read More

Arecont Vision Costar Cameras Utilised for City Surveillance in Mankato, Minnesota
Security Informed
Public safety and the protection of property initiatives led the city of Mankato, Minnesota to deploy a city-wide IP-based video surveillance system. Founded in 1852, the city is the seat of Blue Earth County... Read More

Want to get off our email list? Click here to unsubscribe.
Review our updated privacy policy
here
.