Arno Ghadimi Named Latest AV Costar EXCELLENCE AWARD Winner
---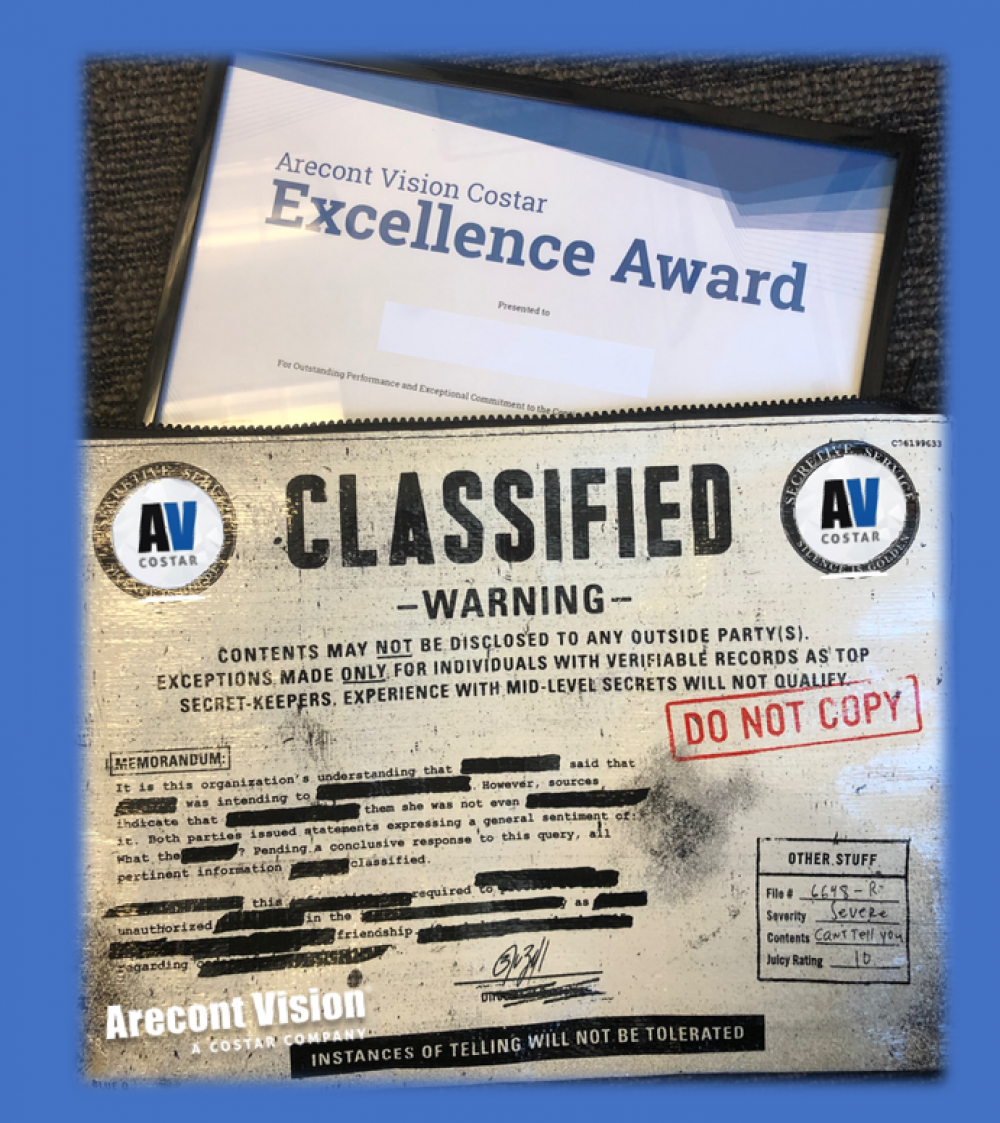 The AV Costar executive team had another challenging meeting, selecting the August monthly winner of the company's top employee recognition program, the AVC EXCELLENCE AWARD. Employees nominated a strong list of candidates again this month, with 8 entries received and voted on. In the end, Arnovigen (Arno) Ghadimi was the winning nominee!
Arno is our Receiving Clerk at the Duarte, California, Manufacturing and Warehousing Facility, part of our Global Supply Chain organization. His title is deceiving, as anyone who has worked with him can tell you, doing much, much more than might be expected. Steve Roberts, Director of Manufacturing at the facility, nominated Arno for one recent example of this.
"On the last working day of the month of Friday, August 30th, in the middle of the team completing products on final work orders for shipping that day, the building's Internet went down," stated Roberts in his nomination. "The problem was external to our facility, with the service provider. To make matters worse, there wasn't a timetable from the vendor as when we could expect to get service again." The Internet is a key part of AV Costar processes to ensure proper actions are taken and logged.
Roberts continued, "Arno jumped into action, creating a hot spot on his cell phone. This allowed a connection to the Internet, and got us back in business. Arno set up our Shipping Department first, who were then were able to get products out the door to waiting customers. He next set up another cell phone hot spot in the Packing Department area, so that work orders could be completed for the products to be shipped."
Arno's quick thinking enabled the Duarte team to finish the production and shipping processes, getting the maximum amount of products out to our customers. Roberts summed it up with the statement, "Arno is a GREAT team player." In the end, it was that team spirit that exemplifies the "customer satisfaction comes first" theme of the AVC Three Pillars – Customer Support, Quality & Reliability, & Innovative Solutions - that ultimately led to Arno's selection for the award.
Award nominations are open to all employees of AV Costar, other than Vice Presidents and above. Input from customers, partners, and employees may be considered through the nomination and award process.
Each of this month's other nominees also had very compelling submissions from their coworkers, and as such will receive recognition from their managers and their teammates. Each can be nominated again for future "good deeds" for the AVC EXCELLENCE AWARD program, provided that the activities for which they are submitted occurred in the preceding 30 days.. At year end, each of the individual monthly winners will be up for consideration to receive the AVC TOP EXCELLENCE AWARD of 2019.
Congratulations to Arno Ghadimi!