Arecont Vision Unveils MegaView 3 and 5 Megapixel All-in-One Cameras
---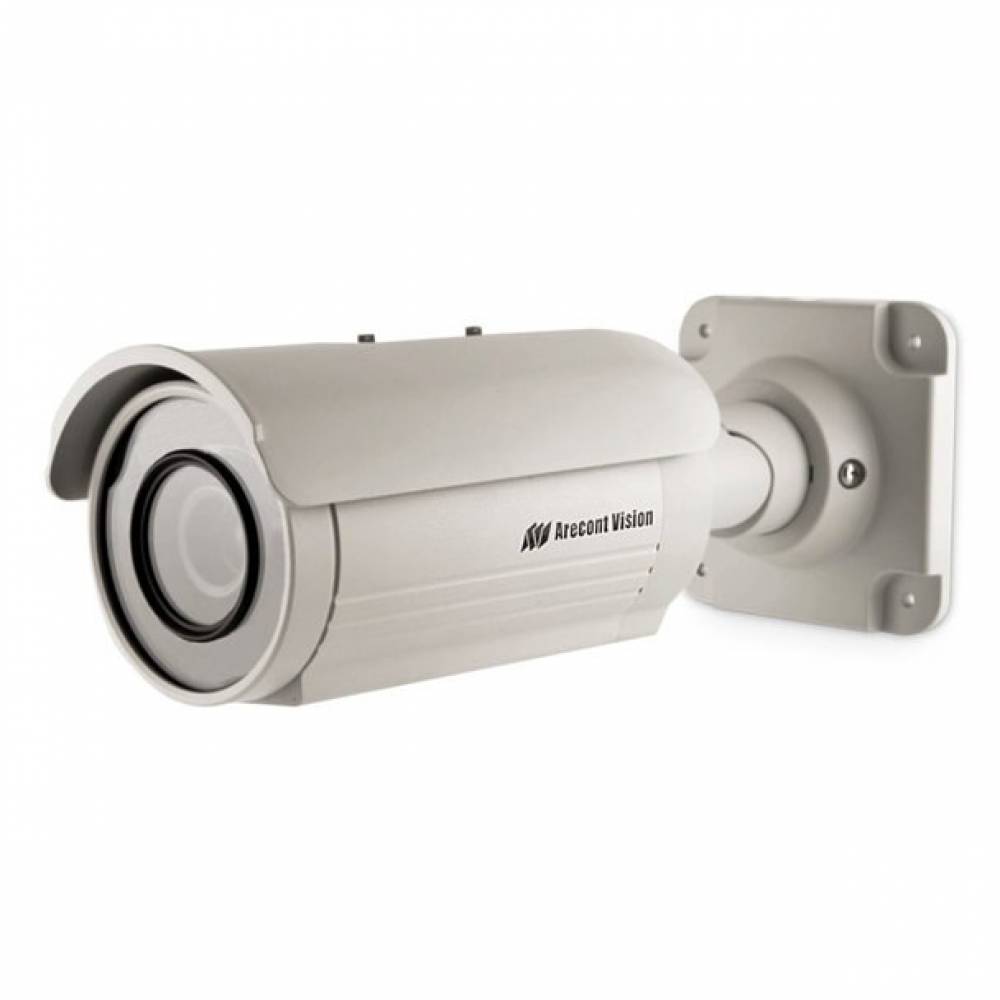 Las Vegas, NV (April 6, 2011) - Arecont Vision, the industry leader in IP-based megapixel camera technology, is displaying the latest additions to its MegaView™ line of all-in-one Day/Night H.264 megapixel cameras. The new 3 and 5-megapixel MegaView™ cameras are enclosed in IP66 (environmentally rated) and vandal-resistant cylindrical housings with versions available incorporating built-in IR illuminators and IR-corrected lenses. These all-in-one cameras are simple to install using an easily adjustable 3-axis bracket, and external lens adjustment of zoom, focus, and iris. The new additions join Arecont Vision's 1.3 megapixel and 1080p resolution MegaView™ cameras.

"Arecont Vision's MegaView™ all-in-one cameras provide the turnkey solution that customers are looking for. They capture detailed images, are extremely versatile and their ease of installation can help reduce costs," said Raul Calderon, Senior Vice President of Marketing, Arecont Vision. "These new cameras expand the MegaView™ line and offer the first 3 and 5 megapixel IR bullet-style camera solutions in the industry."

In addition to their performance and versatility, new Arecont Vision MegaView™ cameras provide added functionality. The privacy mask enables video to be blocked in multiple regions in any arbitrary shape. Extended motion detection provides a higher-granularity grid of 1,024 distinct motion detection zones. The binning function of these new cameras provides for increased sensitivity and better low light performance. Flexible cropping provides even more adjustability in image sizes. The new MegaView™ models are immediately compatible with VMS platforms integrated with the compact H.264 series of cameras.

The new 3-megapixel MegaVideo® all-in-one cameras include the AV3125DN H.264 day/night MegaView™ IP camera and the AV3125IR with IR illumination ring. New 5 megapixel MegaView™ all-in-one cameras include the AV5125DN H.264 day/night MegaView™ IP camera, and the AV5125IR includes an IR LED option. They join the MegaVideo® 1.3-megapixel AV1325DN H.264 day/night MegaView™ IP camera and AV1325IR version with IR illumination ring option, and the MegaView™ 1080p HD AV2825DN H.264 day/night IP camera, and the AV2825IR with IR illumination.

For more information contact Arecont Vision by calling toll free 1-877-CAMERA-8, or visiting www.arecontvision.com.

About Arecont Vision
Arecont Vision is the leading manufacturer of high-performance megapixel IP cameras and associated software. Arecont Vision products are made in the USA and feature low-cost massively parallel image processing architectures MegaVideo® and SurroundVideo® that represent a drastic departure from traditional analog and network camera designs. All-in-one products such as MegaDome® and MegaView™ provide installer-friendly solutions. Compact JPEG and H.264 series of cameras address cost-sensitive applications. These innovative technologies enable Arecont Vision to deliver multi-megapixel digital video at IP VGA camera price points.