Arecont Vision Shows Surface Mount Model of the New MicroDome™ Product Line at ASIS 2013
---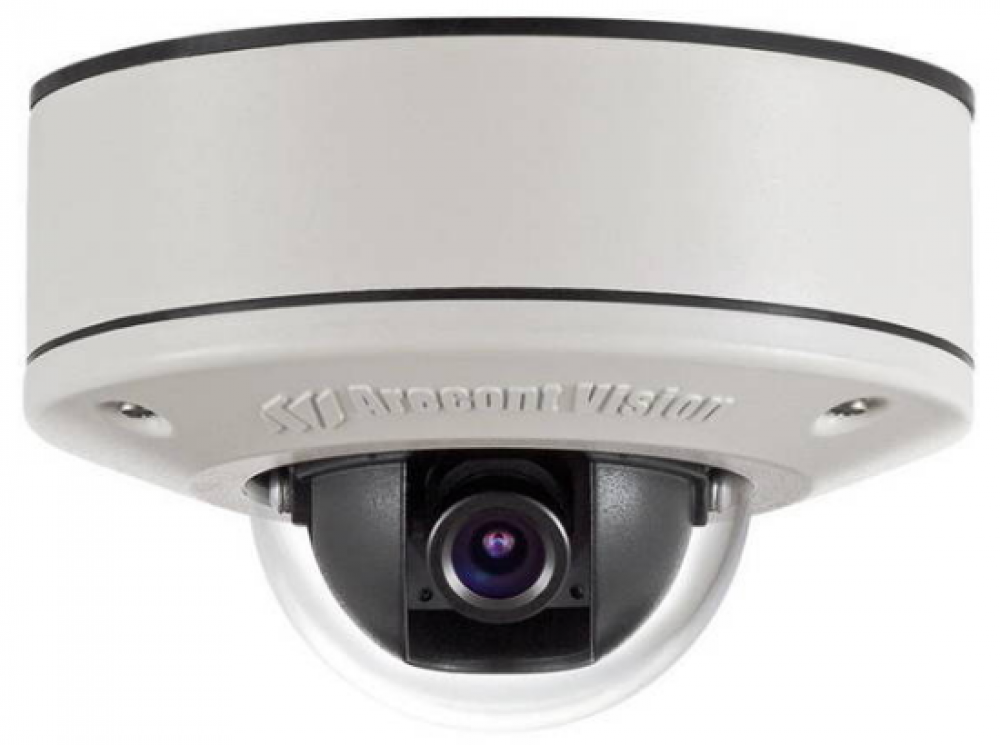 Ultra-Low Profile IP Megapixel Cameras are Easy to Install
Chicago, IL (Sept. 24, 2013) – Arecont Vision, the industry leader in IP-based megapixel camera technology, is demonstrating a surface mount option for the new ultra-low profile MicroDome™ cameras here at ASIS, Booth 1945. The new line of multi-megapixel cameras is designed for applications where both high-resolution and a minimal footprint are required.
MicroDome™ cameras are available in resolutions of 1.3-megapixels (MP), 1080p, 3MP and 5MP with an option for true Wide Dynamic Range (WDR) imaging at 1080p and 3MP. In its surface mount housing, the Arecont Vision MicroDome™ camera is IP66 environmental rated to resist dust and water. The domes on all MicroDome™ cameras are IK-10 impact resistant.
"Arecont Vision had offered higher resolution images from smaller form factor cameras with multiple mounting options throughout our 10-year history," said Raul Calderon, Senior Vice President, Arecont Vision. "The new surface-mount housing adds to the versatility of the MicroDome™ family. Arecont Vision continues to add small cameras that produce superior images for indoor and outdoor applications."
MicroDome™ cameras ship with 4mm lenses. Additional lenses are available at 2.8mm, 6mm, 8mm, 12mm, and 16mm. All MicroDome™ cameras use true mechanical day/night IR cut filters for excellent low light performance, with pixel binning available at 3MP and 5MP. The cameras are all-in-one Power over Ethernet (PoE) solutions and provide audio capabilities: a microphone is standard on flush mount models and an audio jack is included on the surface mount models. Casino Mode in 1080p models maintains 30 frames-per-second (fps) or higher.
Standard features of Arecont Vision IP megapixel cameras include a dual H.264 (MPEG-4 Part 10) and JPEG encoder, fast frame rates, on-camera privacy masking and 1024-zone motion detection. The company's WDR technology delivers a dynamic range of up to 100dB at full resolution without lowering frame rates. By combining long and short exposures in the same field-of-view, WDR maximizes the amount of detail in both bright and dark areas of a scene.
ABOUT ARECONT VISION

Arecont Vision is the leading manufacturer of high-performance megapixel IP cameras. Arecont Vision products are made in the USA and feature low-cost massively parallel image processing architectures MegaVideo® and SurroundVideo® that represent a drastic departure from traditional analog and network camera designs. All-in-one products such as the MegaDome®, MegaView®, MegaBall®, and D4F/D4S/D4SO series provide installer-friendly solutions. True Wide Dynamic Range (WDR) and remote focus/remote zoom enhance camera utility. Compact JPEG and H.264 series of cameras address cost-sensitive applications. These innovative technologies enable Arecont Vision to deliver multi-megapixel digital video at IP VGA camera price points.