Arecont Vision Sharpens The View At The Lucky Eagle Casino
---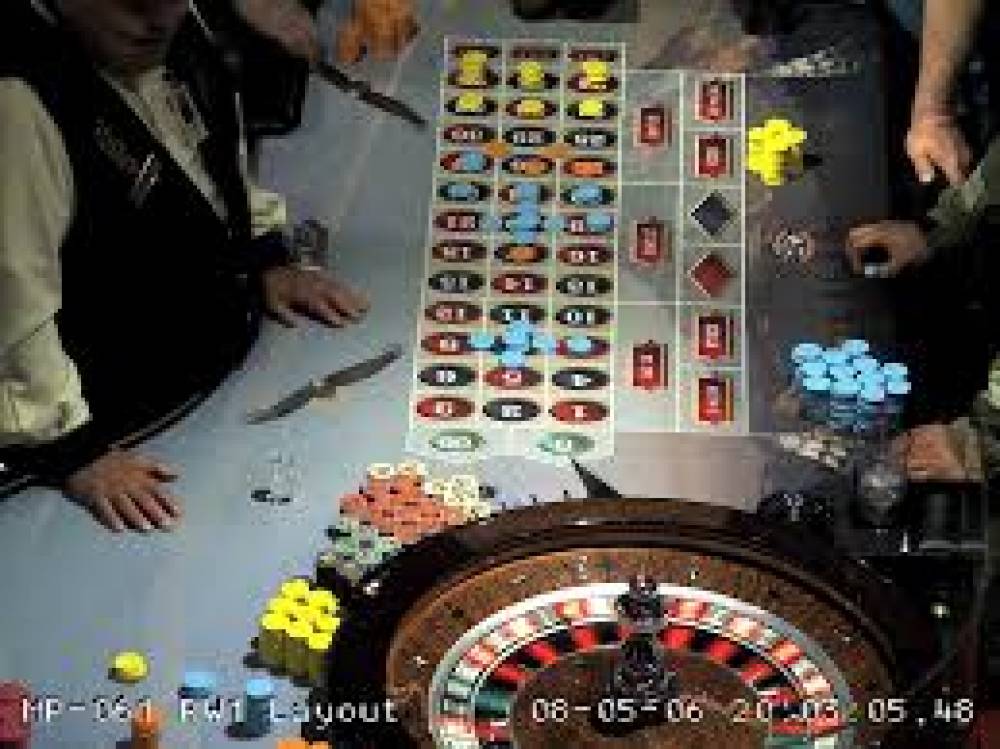 Arecont Vision Sharpens The View At The Lucky Eagle Casino.

Arecont Megapixel Cameras Enable Improved Monitoring At Gaming Tables.



Glendale, CA (July 25, 2008) – The Lucky Eagle Casino in Southwest Washington State has completed a new installation of megapixel cameras from Arecont Vision, the industry leader in megapixel IP camera technology. The casino, which has been in operation since 1995, chose to upgrade their existing analog system in order to improve the ability to view and identify critical information on video.


"It is important that our surveillance operators clearly see the indexes of the cards," said Miguel Grijalva, Director of Surveillance, Lucky Eagle Casino. "We need to view suits and clearly distinguish between a heart and a diamond, and the analog cameras we had were not providing enough of this detail."


After installation on a test server of two Arecont Vision megapixel cameras, the AV2100 and the AV5100, for a two week evaluation, the Lucky Eagle Casino purchased Arecont Vision AV2100M 2 megapixel cameras to upgrade the existing system, supplementing their analog cameras. According to Mr. Grijalva, the Arecont Vision cameras deliver highly detailed images of jackpot hands, as well as increased accuracy in chip activity at the roulette tables. 
Arecont Vision AV2100M 2 megapixel cameras have a frame rate of 24 fps (frames per second) with a resolution of 1,600 x 1,200 and a minimum illumination of only 0.1 lux @ F1.4. One of the latest additions to Arecont Vision's MegaVideo® line of megapixel cameras, AV2100M megapixel cameras leverage proprietary patent-pending technology and help alleviate the cost and frame rate shortcomings often associated with multi-megapixel camera systems. To help ensure image clarity, the AV2100M delivers full-motion HDTV progressive scan resolution and for added cost-efficiency features Power over the Ethernet (PoE).


The HD resolution of the cameras allows wider shots, enabling the casino's surveillance staff to achieve comprehensive coverage using a single dedicated camera for each table. "The frame shot is the same as the analog camera frame shot, but the clarity is several times better," said Mr. Grijalva. "If a guest had a full flush, we can go back and readily confirm it because the picture quality is so excellent."


The camera also features a built-in electronic PTZ (pan/tilt/zoom) function. In addition to the improved clarity, the casino surveillance operators found that the digital zoom was highly beneficial in live monitoring or reviewing footage. These investigative digital capabilities help the casino spot unusual activity or instances of suspicious behavior or cheating, as well as help ensure employee procedure compliance.


According to Mr. Grijalva, his team was particularly impressed with the quality of the images produced by Arecont Vision AV2100M 2 megapixel IP cameras when viewing details on the roulette wheel and for identifying stacks of chips. "The new megapixel cameras have also helped determine if a customer's claim is valid or for claims of shortchanging on chips," he said. "We are considering adding Arecont Vision megapixel cameras to the lobby entrances for facial recognition now as well."


For more information contact Arecont Vision by calling toll free 1-877-CAMERA-8.


###



About Arecont Vision


Arecont Vision is the leading manufacturer of high-performance megapixel IP cameras and associated software. Arecont Vision products are made in the USA and feature proprietary low-cost massively parallel image processing architectures MegaVideo® and SurroundVideo® that represent a drastic departure from traditional analog and network camera designs. These innovative technologies enable Arecont Vision to deliver multi-megapixel digital video at analog camera price points.