Arecont Vision® Unveils MegaDome® UltraHD, Newest Member of Feature-Loaded Indoor/Outdoor Day/Night Camera Series
---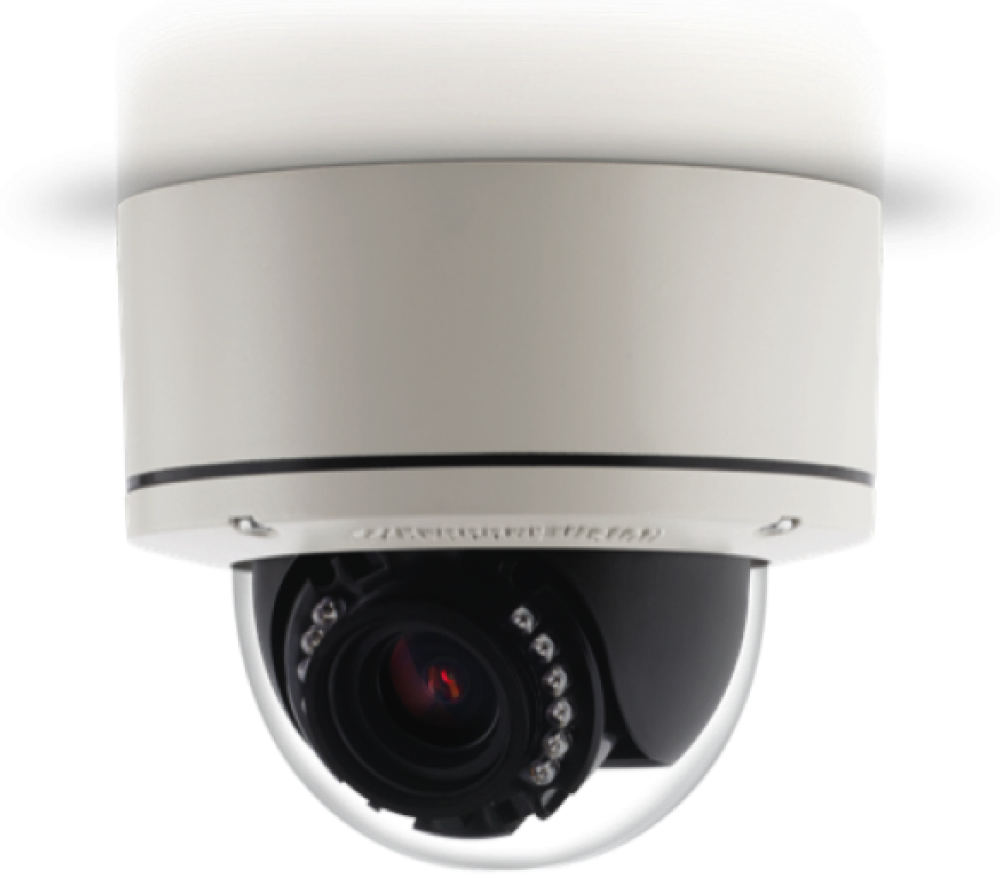 Dubai, UAE (January 21, 2018) – Arecont Vision®, the industry leader in IP-based megapixel camera technology, has unveiled the newest member of the MegaDome® feature-rich camera series. The new MegaDome UltraHD camera is on display here at Intersec Dubai 2018, in stand A11.
"The MegaDome family continues to lead the dome camera segment with the many features and capabilities built into this installer-friendly camera series that our customers have come to expect," said Brad Donaldson, Vice President of Product Development, Arecont Vision. "The new MegaDome UltraHD adds Tri-Mode capability, offering the user the choice of 12MP at 20fps, 4K at 30fps, or 1080p at 60fps, enabling delivery of outstanding video for a wide range of requirements."
The true day/night indoor/outdoor MegaDome UltraHD dome camera is loaded with features, including a motorized remote focus/zoom P-Iris lens mounted in a 3-axis gimbal.
The installer-friendly, IP66 environmental-rated and IK-10 impact-resistant housing encloses integrated IR LEDs with adjustable beam angle and LED intensity, SDHC onboard storage card slot, and mechanical IR cut filter. Wide dynamic range (WDR), NightView™ low light technology, binning mode for strong low light performance, SNAPstream™ (Smart Noise Adaptation and Processing) technology for reduced bandwidth without impacting image quality, and dual encoder H.264/MJPEG capabilities are built in as with other members of the MegaDome series. Features include privacy mask, motion detection, flexible cropping, bit rate control, multi-streaming, multicasting, forensic viewing, and non-integer scaling. The camera offers network protocols for security and management including SNMP, HTTPS, 802.1x, IPv4, and DHCP. Power requirements are met entirely via PoE (Power over Ethernet) or optionally via 12-24V DC.
At the heart of all Arecont Vision-brand cameras is the in-house developed Massively Parallel Image Processing (MPIP) architecture, leveraging a built-in FPGA (Field Programmable Gate Array) integrated circuit. The architecture enables Arecont Vision cameras to be field upgraded with new advanced features and capabilities as they become available, while providing unmatched cybersecurity capabilities.
All Arecont Vision cameras are integrated and tested with the industry's leading VMS, video analytics, networking, storage, and other software and hardware through the company's Technology Partner Program™ and subsidiary MegaLab™ technology center.
Arecont Vision executives and team members will be on hand to demonstrate the MegaDome UltraHD camera and the company's recent products at Intersec Dubai, UAE, exhibited in the Harco stand (A11). Arecont Vision megapixel cameras will also be in the stands of partners Anixter (E33), Axxonsoft (E18), Intelligent Security Systems (D09), Milestone Systems (H28), and RBH Access Technologies, Inc. (A10).
To preschedule a meeting with Arecont Vision executives or to request a demo of the MegaDome UltraHD or any of the other Arecont Vision products on display, call +1.818.937.0700 and select option 3, or email us at [email protected].
# # #
ABOUT ARECONT VISION
Arecont Vision, based in Los Angeles, California, is the leading manufacturer of advanced, high-performance megapixel IP cameras. The company's Massively Parallel Image Processing (MPIP) camera architectures are now in their 5th generation, providing unmatched upgradability and cybersecurity protection.
EDITORIAL CONTACT
Jeff Whitney / VP Marketing / Arecont Vision
Phone: +1.818.937.0477
E-mail: [email protected]