Arecont Vision® Releases MicroDome® Duo Compact Twin-Sensor Megapixel Camera Series
---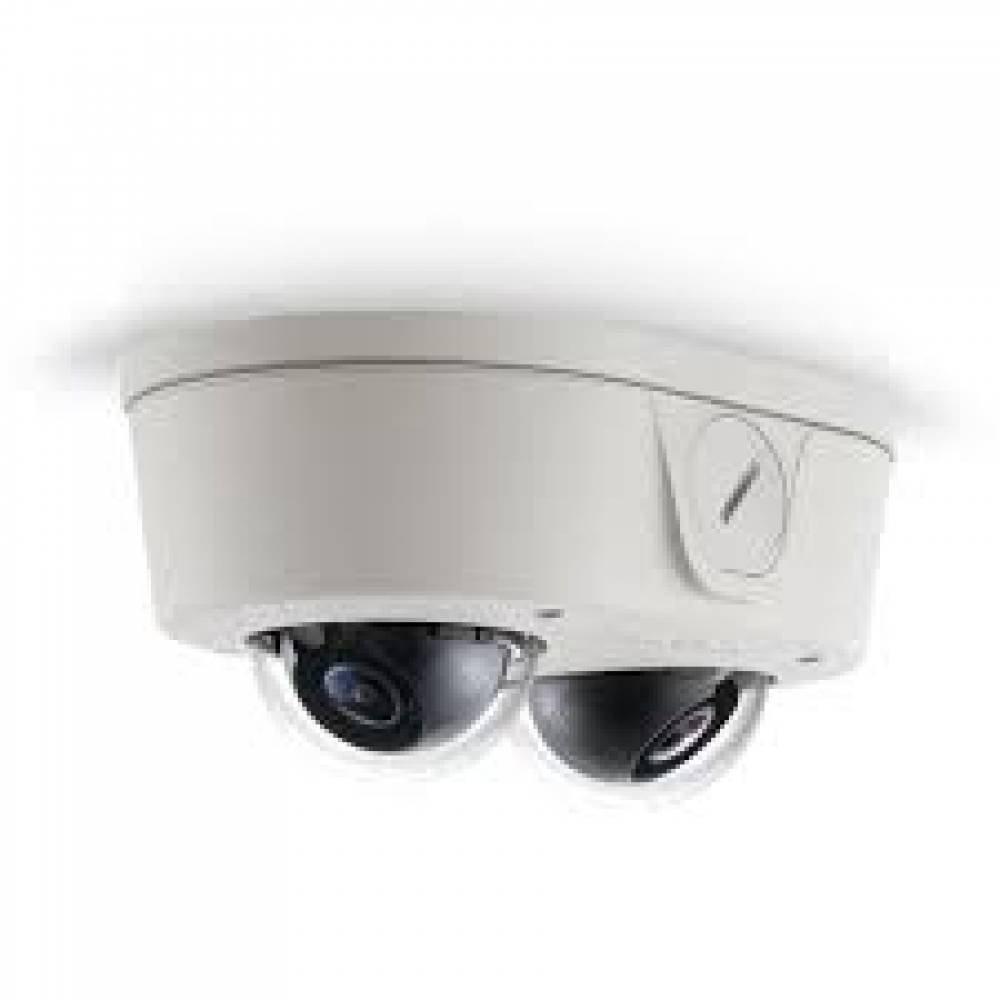 Dubai, UAE (January 22, 2017) – Arecont Vision®, the industry leader in IP-based megapixel camera technology, announces the expansion of the compact MicroDome® ultra-low profile true day/night camera family with the release of its dual-sensor MicroDome Duo series. Arecont Vision will be demonstrating MicroDome Duo at Intersec 2017, in the Dubai International Convention and Exhibition Centre, January 22-24, 2017, Dubai, United Arab Emirates.
With revolutionary innovation and in-house designs, Arecont Vision has pioneered the multi-sensor megapixel surveillance camera market since 2006. MicroDome Duo is the latest addition to that continuing heritage, with an extremely compact and advanced twin sensor omnidirectional camera. Both sensors feature independent remote focus modules, mounted on 3-axis gimbals for outstanding viewing coverage.
"Customers across the Middle East and around the world will benefit from the small size, advanced cybersecurity protection, future-proof design, and unique capabilities of the new MicroDome Duo," said Sanjit Bardhan, Vice President of Sales, Middle East, Africa, and India (MEAI) for Arecont Vision. "MicroDome Duo reduces the number of cameras required for a wide range of applications by providing high definition video of two areas at once, and its many, installer-friendly features cut down on installation time and expense."
A single compact MicroDome Duo camera can be mounted on a wall or ceiling to cover two different views simultaneously. This results in enhanced coverage and improved situational awareness over a multitude of scenes, particularly those in need of low-profile, high resolution indoor/outdoor surveillance. Such areas include hallways, walkways, ATMs, and POS terminals.
MicroDome Duo offers fast frame rates and a choice of 4, 6, or 10-megapixel resolution models. Each camera is available with lens options ranging from 2.1 to 16mm, providing the widest possible application requirements. SNAPstream (Smart Noise Adaptation and Processing) technology reduces camera bandwidth consumption in all MicroDome Duo models without impacting image quality.
At the core of MicroDome Duo is an Arecont Vision FPGA (Field Programmable Gate Array) integrated circuit. Arecont Vision cameras are designed and built in the USA to run an in-house developed, Massively Parallel Image Processing Architecture (MPIPA) on the FPGA. All core features and technologies are developed by Arecont Vision, allowing installed cameras to be upgraded with new capabilities, thereby extending the useful life of the device.
By employing the unique MPIPA architecture on the FPGA, Arecont Vision cameras do not require the use of common operating systems. This approach eliminates the risk of a cyber hacker repurposing an Arecont Vision camera for use in Distributed Denial of Service (DDoS) robotic actions or other increasingly common cyberattacks.
The MicroDome Duo series is designed for applications with challenging lighting conditions, featuring integrated, dual, day/night mechanical IR cut filters. For applications with strong backlighting, reflections from wet flooring, streets or puddles, or contrast due to fog, mist, or glare, optional Wide Dynamic Range (WDR) equipped 4- and 6-megapixel models are also available. Built-in CorridorView™ technology provides better coverage of hallways, corridors, and other narrow spaces without wasting pixels on unchanging areas.
Each MicroDome Duo camera offers independent remote focus capability to simplify set-up and significantly reduce installation time. Installers can simply select "Short Range Focus" or "Full Range Focus" for rapid setup, or they can adjust the view remotely as required by the application.
The MicroDome Duo is a compact (71.9mm/2.83" height by 103mm/4.06" width by 163mm/6.42" length), lightweight (0.88kg/1.95lbs) surveillance camera series. It is built on Arecont Vision's new installer-friendly enclosure design to further simplify positioning and installation. A single PoE IP connection is required, reducing wiring time and expense.
The rugged, tamper-resistant, die-cast aluminum housing features two polycarbonate dome bubbles that are both IK-10 impact-resistant and IP66 weatherproof rated. The MicroDome Duo is ONVIF (Open Network Video Interface Forum) Series S compliant.
Visit the Arecont Vision MEAI team this week at Intersec Dubai to see the new MicroDome Duo and other award-winning Arecont Vision megapixel cameras in action at Harco (I12-S1), Anixter (A11-SA), AxxonSoft (D26-S1), Genetec (J38-S1), ISS (C12-SA), ITSEC (A36-S2), Milestone Systems (H26-S1), Norbain (C32-2), and Tyco Security Products (D12-S1).
# # #
ABOUT ARECONT VISION
Arecont Vision is the leading manufacturer of high-performance megapixel IP cameras. Arecont Vision products are made in the USA. MegaVideo® and SurroundVideo® Massively Parallel Image Processing Architectures are now in their 5th generation and represent a drastic departure from traditional analog and network camera designs.
EDITORIAL CONTACT
Jeff Whitney / VP Marketing / Arecont Vision
E-mail: [email protected]