Arecont Vision® Releases ConteraVMS®, ConteraWS® Web Services, & ConteraCMR® Cloud Managed Recorders
---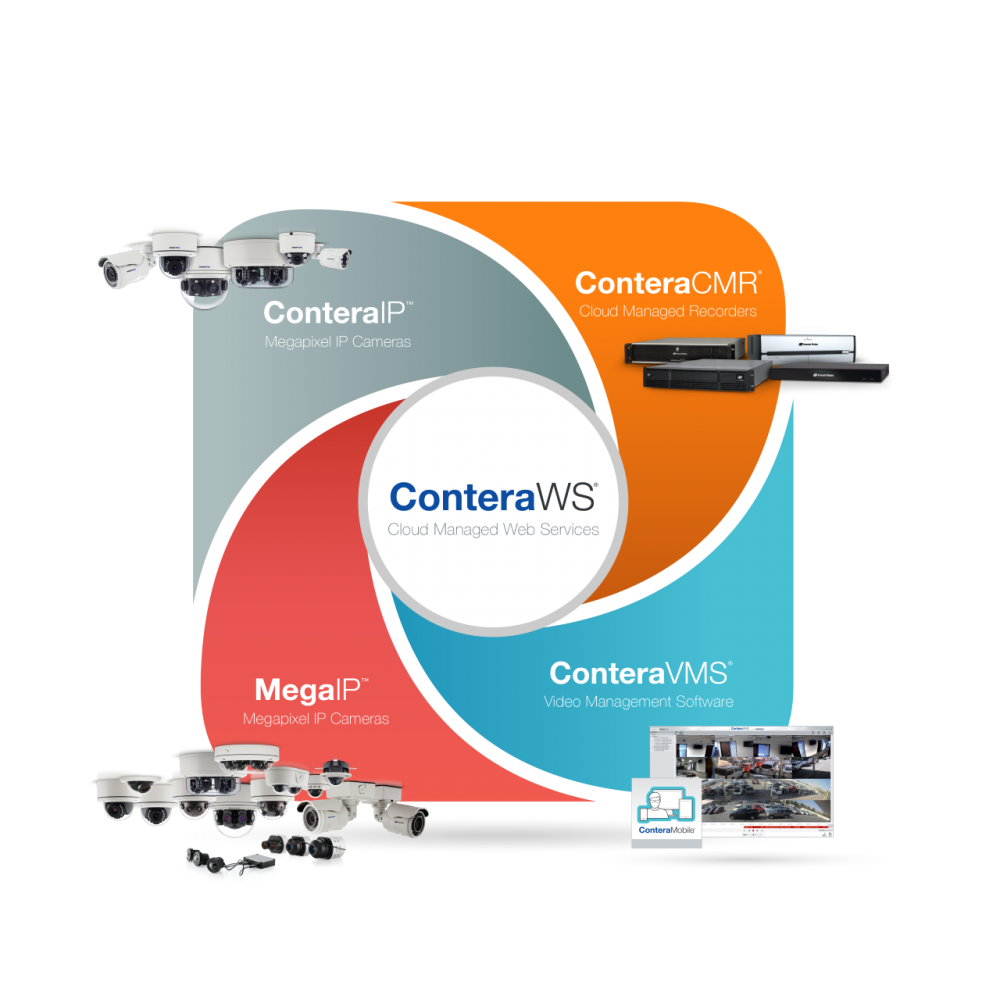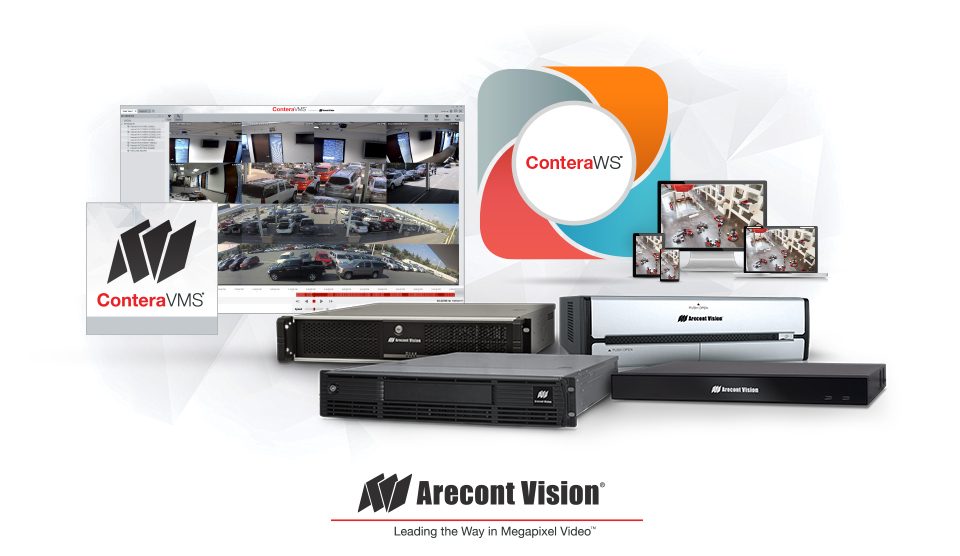 Los Angeles, California (May 9, 2018) – Arecont Vision®, the industry leader in IP-based megapixel camera and video surveillance solutions, announces the immediate availability of the Contera® line of video surveillance software, cloud-managed web services, and cloud-managed video recorders for customer ordering. Contera offers a complete, integrated solution for traditional local or advanced cloud-managed video surveillance project requirements.
"Those visiting our ISC West booth in Las Vegas were quite excited about the Contera Total Video Surveillance Solution when it was unveiled and demonstrated at the 2018 event in April," said Brad Donaldson, Vice President of Product Development for Arecont Vision. "Our initial pre-release customers have validated the Contera solution, and we are now announcing availability to the security and surveillance industry."
The Contera Total Video Surveillance Solution is composed of megapixel cameras (Arecont Vision Mega™ and ConteraIP® single- and multi-sensor families), advanced video management system software (ConteraVMS®), a range of video recorders and NVRs (ConteraCMR®), and powerful cloud-based web services (ConteraWS®). ConteraVMS, ConteraWS, and ConteraCMR are now available. ConteraMobile® is also available from the Apple and Google app stores. The final component of the solution, Contera megapixel cameras, will become widely available in coming weeks.
The ConteraVMS offers Standard (16 cameras), Premium (64 cameras), and Professional (128 cameras) license choices with a range of advanced features. Arecont Vision systems integrators can download a Contera 30 Day Free Trial License. End users can obtain a trial license through their systems integrator.
ConteraWS (web services) enables recording to occur locally for reliability and optimized frame rates, while leveraging remote management and uploading clips of interest securely in the cloud. This eliminates the need for local administration and allows secure access and administration from anywhere.
The ConteraCMR series offers four customizable cloud management recorder platform choices. They are the ConteraCMR NVR appliance (2U form factor, 8 or 16 PoE ports, up to 20TB storage), Compact Desktop NVR Server (maximum of 32 channels and 24TB storage with optional RAID 5), Compact NVR server (2U form factor, maximum of 64 channels and 24TB storage with optional RAID 5), and the High Performance NVR Server (extended 2U form factor, maximum of 128 channels and 80TB storage with optional RAID 5).
All Arecont Vision products include a 3-year manufacturer's warranty.
To learn more about the Contera Total Video Surveillance Solution, please visit Arecont Vision online at https://www.arecontvision.com/landing-pages/contera-ws/overview.php. You may also contract your local Arecont Vision sales team (https://www.arecontvision.com/where-to-buy.php), or speak with our headquarters team at +1.818.937.0700 (select option 3), or via email at [email protected]
# # #­
ABOUT ARECONT VISION
Arecont Vision is the leading US-based manufacturer of high-performance IP cameras and video surveillance solutions. The company offers two-megapixel camera families – the Mega series includes Made in USA, cyber-secure MicroBullet®, MicroDome®, MegaBall®, MegaDome®, MegaVideo®, MegaView®, and SurroundVideo® models, plus the world-class Contera® series dome and bullet models. Both camera families offer single- and multi-sensor choices that are integrated with the ConteraVMS® (video management system), ConteraWS® (web services), and the ConteraCMR® (cloud-managed video recorder) series for traditional or cloud-based video surveillance solutions. Arecont Vision supports integration with leading 3rd party products through the MegaLab™ and via ONVIF compliance.
EDITORIAL CONTACT
Jeff Whitney / VP Marketing / Arecont Vision
Phone: +1.818.937.0477
E-mail: [email protected]