Arecont Vision® MegaDome® 4K Ultra-High Image Quality Camera Now Shipping
---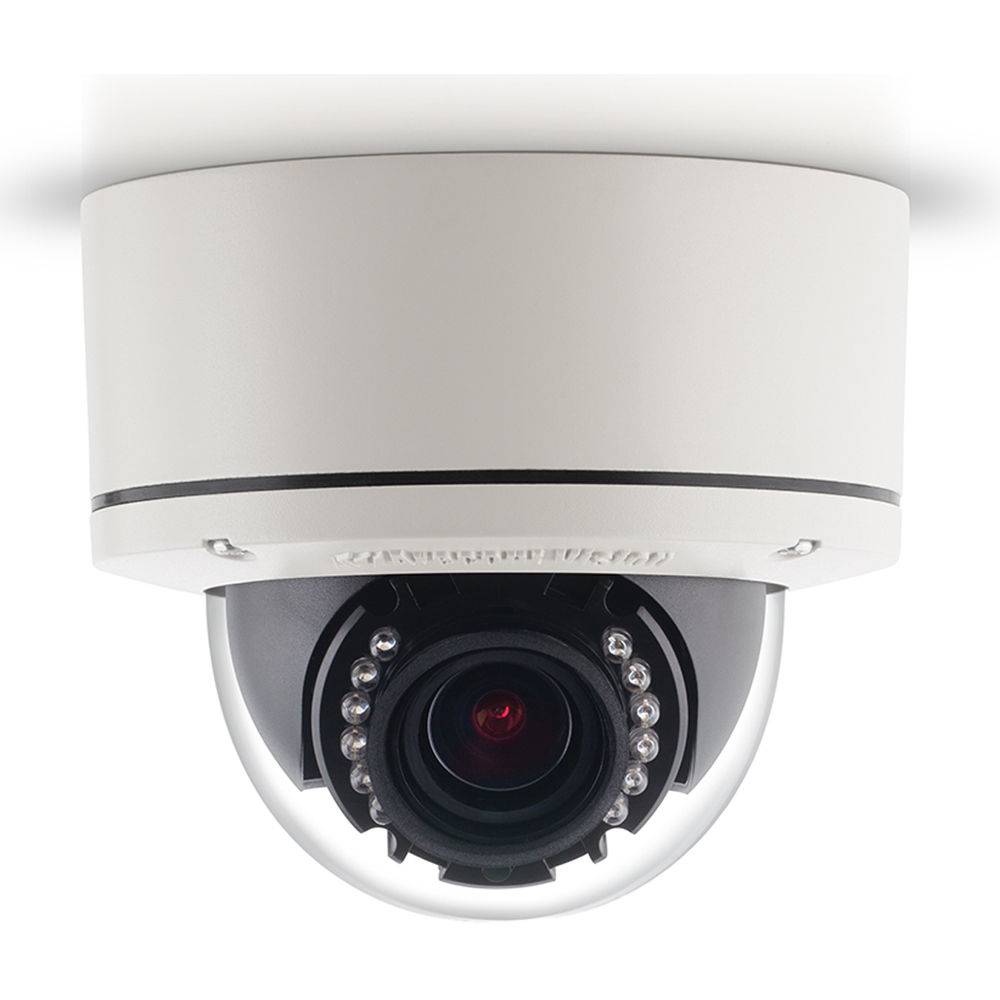 Orlando, FL (September 12, 2016) – Arecont Vision®, the industry leader in IP-based megapixel camera technology, announces the availability of the MegaDome® 4K/1080p dual-mode indoor/outdoor dome camera series. The MegaDome 4K camera is on display with many other exciting Arecont Vision megapixel cameras in booth #2027 at ASIS International 2016, held at the Orange County Convention Center in Orlando, Florida from September 12th through the 14th.
The MegaDome 4K camera is the latest member of the customer-proven Arecont Vision all-in-one MegaDome megapixel camera series. The dual-mode camera delivers a choice of full 8.3MP (3840x2160 megapixels) for 4K ultra-high resolution image quality at 30 fps (frames per second) or 1080p binned mode at 60 fps, to cover a wide range of project requirements.
"The new MegaDome 4K camera brings unmatched image quality, advanced capabilities, and 27 times the resolution of standard-resolution IP cameras while outputting high definition video at full real-time frame rates," said Brad Donaldson, Vice President of Product Development, Arecont Vision. "New design features also make installation easier than ever before, which will reduce time on site for installers."
MegaDome 4K features a mechanical IR cut filter and IR LEDs for true day/night functionality. Binning mode (in 1080p) delivers strong low light performance. Moonlight™ mode provides extended exposure time and noise cancellation. The IR LEDs feature an adjustable beam angle and LED intensity for enhanced video in a wide variety of low light conditions. MegaDome 4K is suitable for both indoor and outdoor applications, featuring an IP-66 water/dust rating and an included IK-10 vandal-resistant dome.
MegaDome 4K is the first Arecont Vision camera to feature a unique new dome and enclosure system that reduces the time necessary for camera installation. Installation is further simplified by the easily adjustable 3-axis gimbal design on which the remote focus/zoom P-Iris lens is mounted to provide a wide range of coverage options.
MegaDome 4K features also include dual encoders (H.264/MJPEG), Casino Mode™ (to maintain 30fps or higher as required by gaming industry regulations), and P-Iris control (to enable the camera to deliver the best possible image depth of field and clarity). Other important features include privacy mask, motion detection, flexible cropping, and bit rate control. Arecont Vision SNAPstream™ (Smart Noise Adaptation and Processing) technology reduces bandwidth without impacting image quality. The camera also includes support for an SDHC card for onboard storage requirements.
Power can be supplied via a single Power-over-Ethernet (PoE) compliant network cable with no external power required for the camera or IR LEDs, or powered from a 12-48V DC/24V AC power supply. The built-in camera interface allows for an intuitive, fast, and easy configuration, while the AV IP Utility tool allows users to quickly configure or update one or multiple cameras simultaneously.
To learn more, please visit Arecont Vision in booth #2027 at ASIS International from September 12 – 14, 2016.
# # #
ABOUT ARECONT VISION
Arecont Vision is the leading manufacturer of high-performance megapixel IP cameras. Arecont Vision products are designed and built in the USA. MegaVideo® and SurroundVideo® massively parallel image processing architectures are now in their 5th generation and represent a drastic departure from traditional analog and network camera designs. All-in-one product series such as the MegaBall®, MegaDome®, MegaView®, MegaVideo®, MicroDome®, and SurroundVideo® families provide advanced capabilities and installer-friendly solutions.
EDITORIAL CONTACT
Jeff Whitney / VP Marketing / Arecont Vision
Phone: +1.818.937.0477