Arecont Vision® Complete Video Solution Unveiled for European Customers
---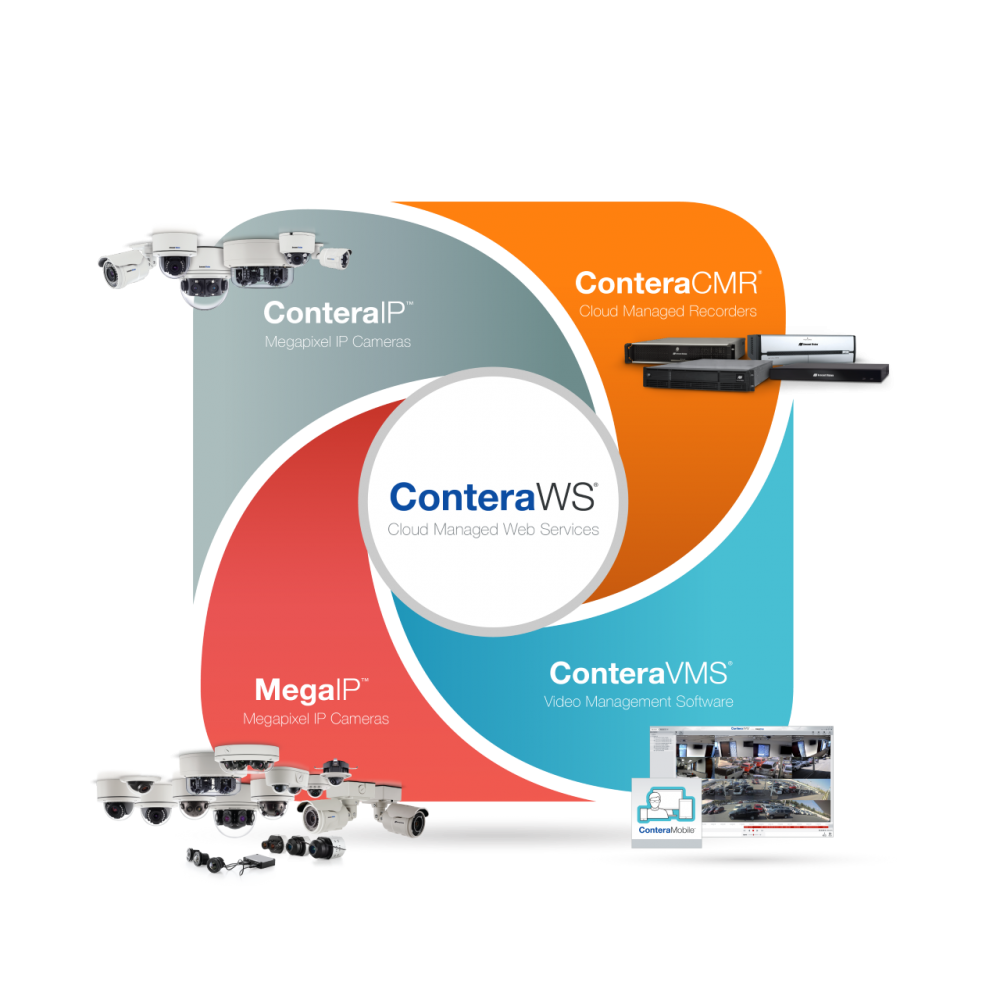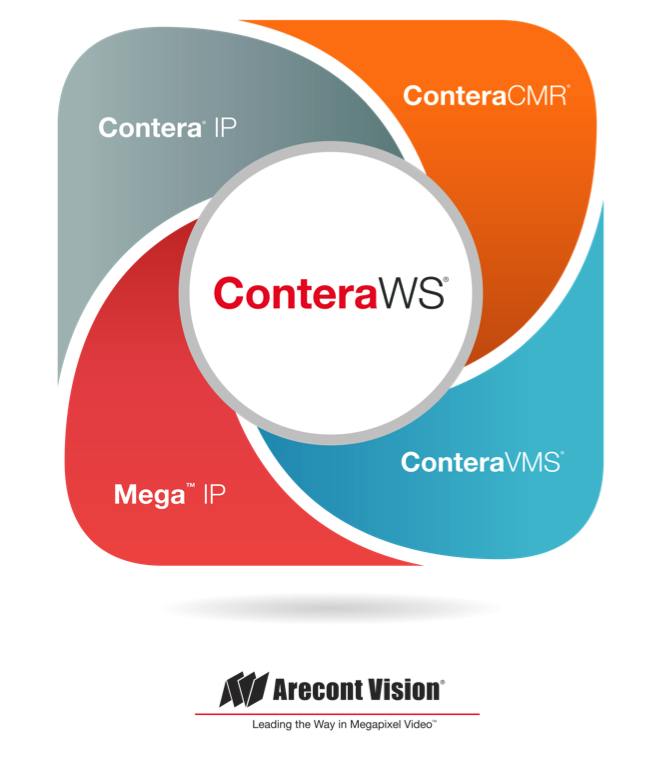 Contera VMS, web services, recorders, & cameras at IFSEC London
London, UK (June 18, 2018) – Arecont Vision®, the industry leader in IP-based megapixel camera technology and video surveillance solutions, will demonstrate the company's new Total Video Solution here at IFSEC International 2018. Arecont Vision executives will join members of the European sales team in stand D400, June 19 – 21, 2018 at the ExCeL, Royal Victoria Dock, London, UK. A presentation of Arecont Vision's remote setup technology will also be on the conference agenda.
IFSEC 2018 will be the first public unveiling in Europe of the Contera VMS® Video Management System, ConteraWS® Web Services, Contera CMR® Cloud Managed Recorders, and ConteraIP® megapixel cameras that were announced earlier this year. The new Contera hardware, software, and services families join with the company's industry-leading Arecont Vision MegaIP™ series of single and multi-sensor megapixel cameras, customer-proven across Europe and around the world.
"Our European customers are very important to Arecont Vision, and we've developed our new Contera offerings in part to address what they have told us," said Raul Calderon, Chief Operating Officer and General Manager of Arecont Vision. "We now offer another single- and multi-sensor megapixel camera lineup to complement our Mega camera portfolio, plus advanced VMS, cloud management, and video recorder platforms. Our customers are now able to choose a traditional stand-alone VMS system or to leverage the power of local recording with uploaded video and management over the cloud all from Arecont Vision, or to continue to purchase our products integrated with those of our Technology Partners."
ConteraVMS Video Management System, ConteraWS Web Services, ConteraCMR Cloud Managed Recorders, ConteraIP Indoor Dome and Micro Bullet megapixel cameras are available today. Contera Bullet, Contera Outdoor Dome, and Contera Panoramic megapixel camera models are coming soon.
Brad Donaldson, Vice President, Product Development, will deliver a technology demonstration of hands-free remote setup of new Arecont Vision cameras that dramatically simplifies installation for customers. Contera Web Services will be used, configuring and setting the views from single-sensor MegaDome G3 RS and multi-sensor adjustable-view SurroundVideo Omni G3 cameras. ConteraWS can be used to manage Arecont Vision cameras and the ConteraVMS. Video can then be uploaded and accessed from anywhere, anytime, over the cloud. The demonstration will be held in the "Show Me How Speakers Corner", stand B350, down the main corridor from Arecont Vision, D400, on Wednesday, June 20 at 11.45 hours (11:45 AM).
Arecont Vision products are deployed by customers around the world, and are integration-tested with leading VMS, video analytics, networking, storage, and other related products through the Technology Partner Program's MegaLab™ facility and via ONVIF support.
# # #
ABOUT ARECONT VISION
Arecont Vision is the leading US-based manufacturer of high-performance IP cameras and video surveillance solutions. The company offers two megapixel camera families – the MegaIP™ series includes Made in USA, cyber-secure MicroBullet®, MicroDome®, MegaBall®, MegaDome®, MegaVideo®, MegaView®, and SurroundVideo® models, plus the world-class Contera® series dome and bullet models. Both camera families offer single- and multi-sensor choices that are integrated with the ConteraVMS® (video management system), ConteraWS® (web services), and the ConteraCMR® (cloud-managed video recorder) series for traditional or cloud-based video surveillance solutions. Arecont Vision supports integration with leading 3rd party products through the MegaLab™ and via ONVIF compliance.
EDITORIAL CONTACT
Jeff Whitney / VP Marketing / Arecont Vision
Phone: +1.818.937.0477
E-mail: [email protected]