Arecont Vision Pioneers SurroundVideo® Technology For 360° And 180° Images
---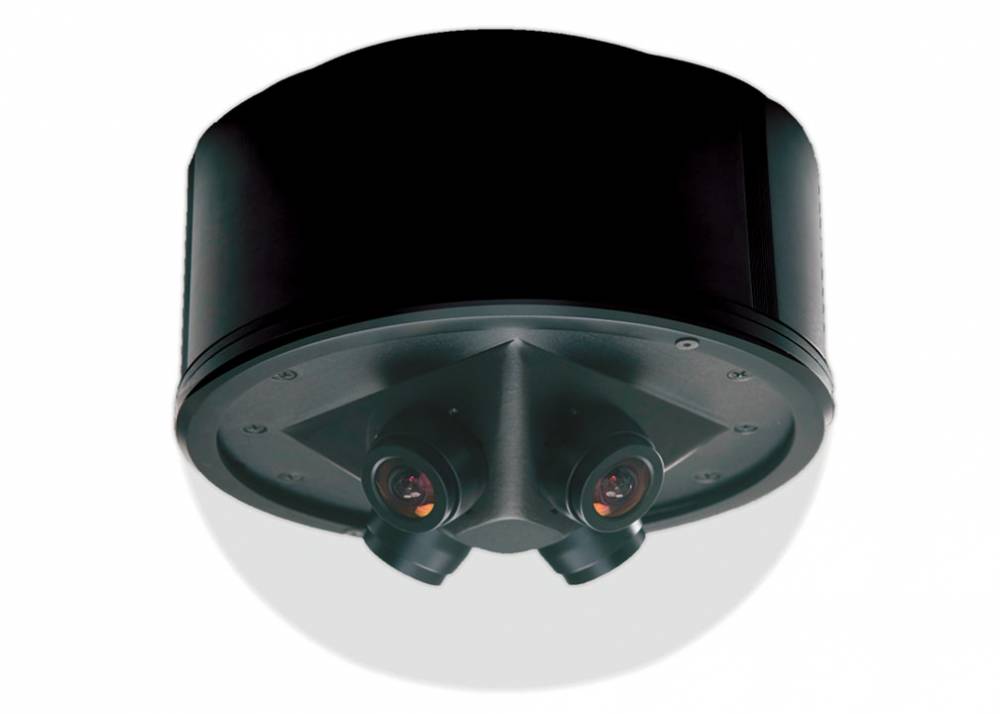 Arecont Vision Pioneers SurroundVideo® Technology for 360° And 180° Images.


Multi-Sensor Cameras Offer 8 Megapixel Panoramic View with No Distortion.




Las Vegas, NV (September 24, 2007) – Arecont Vision, the leader in IP-based high-resolution video surveillance solutions, is showing their revolutionary 360° camera, the AV8360, and their 180° camera, the AV8180, at ASIS this year. Offering complete panoramic views with real-time high definition images, the AV8360 and AV8180 bring a higher level of surveillance functionality to a networked platform.


"While there are a number of panoramic cameras on the market today, they typically utilize a fish-eye lens spreading a relatively small number of pixels over a large angle of view," said Michael Kaplinsky, Ph.D, Chief Executive Officer, Arecont Vision. "Our SurroundVideo® technology utilizes four 2 megapixel imagers in each camera for true 8 megapixel, high definition panoramic views that do not require de-warping technology. This provides an extremely cost-effective panoramic solution with 25 times more resolution than analog or standard IP cameras."



Arecont's revolutionary technology eliminates the distortion typically present in images from megapixel panoramic surveillance cameras designed with fish-eye optics. These cameras "spread" pixels from the single sensor over an entire semi-sphere, resulting in significantly lower video resolution per unit viewing angle than is typical for conventional non-panoramic NTSC and PAL cameras. Arecont Vision's solution, in which 4 sensors share a single high-performance massively-parallel image processing unit, enables full coverage without compromising the ability to resolve scene detail. In addition to improved performance, this innovative configuration results in an outstanding cost-effective solution.



The AV8360 and AV8180 feature Power-over-Ethernet capability and 4 high-quality lenses enclosed in a 6" dome, providing an efficient replacement for up to 24 conventional NTSC dome cameras. Both cameras deliver high resolution with full motion progressive scan 1600 x 1200 video at 22 fps featuring massively-parallel MegaVideo® image processing architecture capable of sustaining over 6 billion operations per second. In addition, real-time or archived zoomed and full-field images can be viewed separately or simultaneously. Onboard real-time motion detection offers size and sensitivity controls for up to 64 separate motion detection zones per channel.


###




"Arecont Vision's high definition 360° and 180° Surround Video cameras enable superb area coverage and provide no-moving-parts instantaneous PTZ for mission-critical applications", said Mr.Kaplinsky.