Arecont Vision Named Key Sponsor of World Equestrian Games
---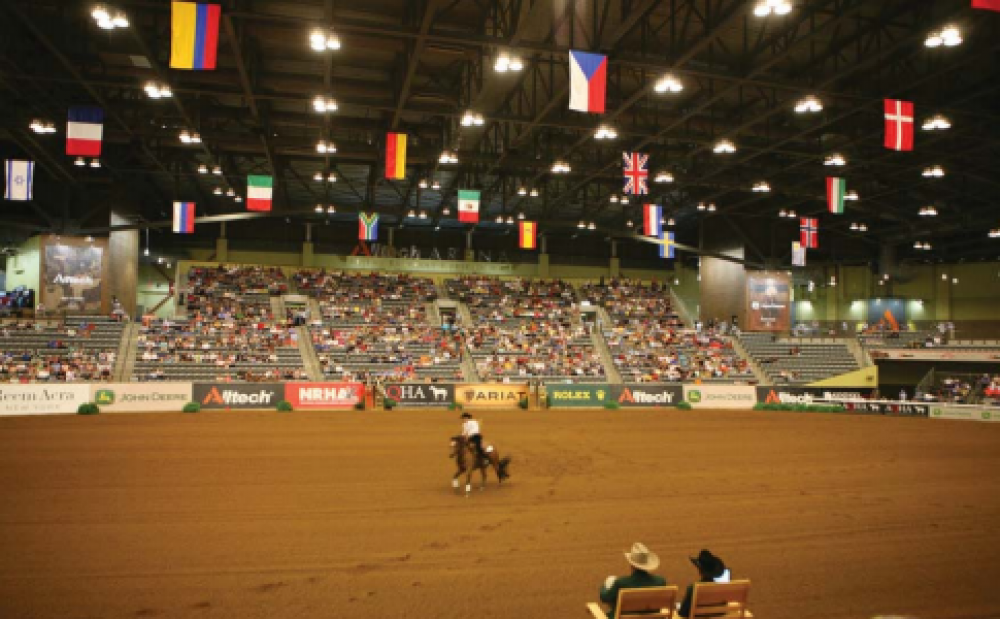 Las Vegas, NV (March 25, 2010) – Arecont Vision, the industry leader in IP-based megapixel camera technology, today announces their sponsorship for the Alltech FEI World Equestrian Games. The 16-day event will be hosted in the United States for the first time since its inaugural event, at the Kentucky Horse Park in Lexington, Kentucky. A working horse farm, theme park and equine competition center, the 1,200 acre Kentucky Horse Park will welcome more than a half a million guests to this year's event. Together with EMC Corporation (NYSE: EMC), Orion Systems Group, Theia Technologies and Verint Systems , Arecont Vision has been named as an official physical security solutions partner as sole megapixel camera provider for the events.

"We are excited to be participating, as an official sponsor, in a sporting event with such incredible popularity worldwide," said Raul Calderon, Vice President, Marketing, Arecont Vision. "An event of this magnitude, with high profile guests and participants, requires a premier level of equipment for its security solutions. Arecont Vision, having pioneered megapixel camera technology will be deploying our latest suite of products for the duration of the event. Combined with the offerings of our fellow physical security solutions providers, the World Equestrian Games will be one of the most technologically advanced security deployments worldwide."

Over 900 equine athletes and 800 human athletes will be participating in the games, representing over 60 countries worldwide. The events also draw close to 500 million television viewers across the globe.

Dick O'Leary, Senior Director of EMC's Global Solutions commented, "As the second largest event to take place in North America other than the Olympics, we are excited to be the official physical security solutions provider for the World Equestrian Games. The sheer size and scope of the event highlight the need for organizations to quickly analyze and respond to the vast amounts of captured security data. Working with Arecont Vision, Orion, Theia and Verint, we will provide the World Equestrian Games with the most comprehensive security solution across a wide campus so their security experts can make better and quicker decisions to ensure the safety and protection of all spectators and participants."

"Orion Systems Group is pleased to be part of the 2010 Alltech FEI World Equestrian Games Security Solutions Team. Our team will be showcasing the latest best in class advancements in technology with Arecont Vision's megapixel cameras, Theia's ultra wide megapixel lenses, EMC storage, and Verint's enterprise IP video management software on an international stage," said Paul Garver, President, Orion Systems Group. "The venue for the World Equestrian Games is over 1,200 acres and presents numerous design and deployment challenges that will allow Orion Systems Group to highlight the best practices and technologies that must be leveraged to successfully deploy and operate an enterprise class surveillance system across a large geographic area with little or no existing network infrastructure."

"Theia is proud to team with industry leaders Arecont Vision, EMC Physical Security, Verint, and Orion, to be a part of the video surveillance solution for the World Equestrian Games," says Jeff Gohman, President and co-founder of Theia Technologies. "Theia lenses, in conjunction with the other sponsors' world class video surveillance products and services, will provide the immediate, undistorted, clear images needed to ensure the security of World Equestrian Games participants and spectators."

"Verint is pleased to partner with Arecont Vision, as well as EMC, Orion and Theia Technologies at the 2010 Alltech FEI World Equestrian Games," said Elan Moriah, President, Verint Video Intelligence Solutions and Verint Witness Actionable Solutions. "We're honored to take part in this historic event, leveraging our world-class networked IP video solutions to enhance awareness, and the security of athletes and attendees."

With over $1 million USD in security products being deployed for the events, Arecont Vision's multi-megapixel camera solutions will be playing a large role in the full suite of security equipment at the games.


###


The 2010 Alltech FEI World Equestrian Games will take place from September 25, 2010 through October 10, 2010. More information on the events can be found at: www.alltechfeigames.com.