Arecont Vision Megapixel Cameras Provide HD Quality Surveillance At Sheraton Hotel in Kuching, Malaysia
---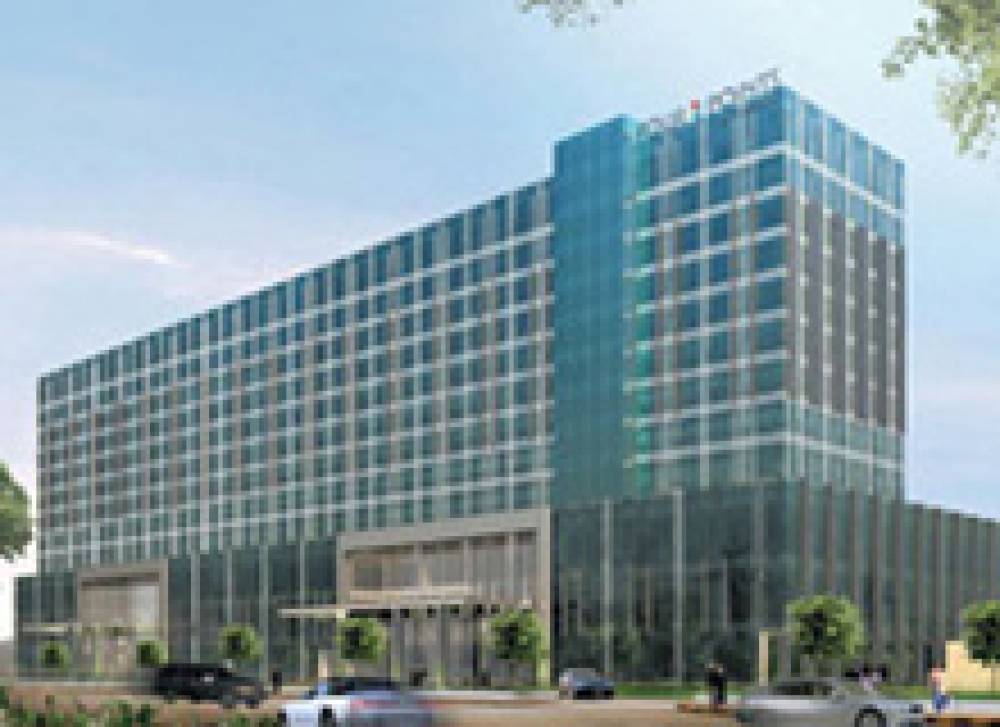 Arecont Vision Megapixel Cameras Provide HD Quality Surveillance

At Sheraton Hotel in Kuching, Malaysia.


Glendale, CA (May 11, 2009) – Megapixel IP cameras from Arecont Vision provide detailed, crystal clear images covering large areas at the new Four Points by Sheraton Hotel in Kuching, Malaysia, owned by Starwood Hotels & Resorts Worldwide, Inc., of White Plains, N.Y., one of the world's largest hotel companies. The Four Points has recently installed 139 Arecont Vision cameras, for both live monitoring and to enable operators to zoom in on the details of live and archived video after an event.


 "We chose Arecont Vision's megapixel IP cameras because they provide multistreaming capabilities at various video formats, frame rates and resolutions," said Carl Lee, Area IT Manager, South East Asia, Starwood Hotels. "The cameras' higher resolutions provide detailed coverage of larger areas, allowing us to pan, tilt and zoom (PTZ) electronically within a larger, detailed image area, whether live or on recorded video, which eliminates the need for conventional PTZ cameras. Arecont Vision cameras in areas such as the parking lots enable us to recognize vehicle color, license plate number and even see the driver's face."


The new hotel's system includes 120 Arecont AV1300M 1.3 megapixel cameras, 11 Arecont AV2100M 2 megapixel cameras, and 8 Arecont AV8180 panoramic color cameras. The cameras are tied into LuxRiot NVR video surveillance software from A&H Software House, Inc. and are monitored centrally through 12 LCD monitors fed by seven NVR servers and three video monitoring systems. All of the cameras are recorded and displayed in real time.


 In choosing the Arecont Vision cameras, Mr. Lee considered energy conservation, low maintenance costs and longer camera lifespan, as well as the improved security made possible by highly detailed video images that enable operators to recognize faces. The LuxRiot NVR provides a stable recording and display platform for high-definition cameras and also was attractively priced according to Mr. Lee. The system was designed and distributed by GSF Solutions Sdn Bhd, the Arecont Vision authorized distributor for Malaysia, and was installed by United Factor Alarm Security Network and Consultant, a systems integrator in Kuching, Sarawak, Malaysia.


"Users all over the world are seeing the clear performance benefits of our megapixel cameras," said Steven Sarfati, Senior Vice President of International Sales, Arecont Vision. "Our installation at the Four Points by Sheraton hotel in Malaysia clearly demonstrates the compelling economic case for megapixel technology as an alternative to conventional cameras, suggesting strongly that megapixel cameras are on track to become the industry's primary means of image capture."


Arecont Vision offers the industry's broadest line of megapixel IP cameras, including 1.3, 2, 3 and 5 megapixel cameras in color or day/night versions, in addition to the 8 megapixel panoramic cameras. The company provides megapixel performance at price points comparable to analog cameras, thus opening a broader range of applications to the technology. Arecont combines H.264 compression and a proprietary image processing technology to provide greater compression efficiency that overcomes concerns about bandwidth and storage implications of megapixel technology.


For more information contact Arecont Vision by calling toll free 1-877-CAMERA-8.


###



About Arecont Vision


Arecont Vision is the leading manufacturer of high-performance megapixel IP cameras and associated software. Arecont Vision products are made in the USA and feature low-cost massively parallel image processing architectures MegaVideo® and SurroundVideo® that represent a drastic departure from traditional analog and network camera designs. These innovative technologies enable Arecont Vision to deliver multi-megapixel digital video at IP VGA camera price points.