Arecont Vision Megapixel Cameras Deployed by Retail Banks and Financial Services Companies Globally (Source Security)
---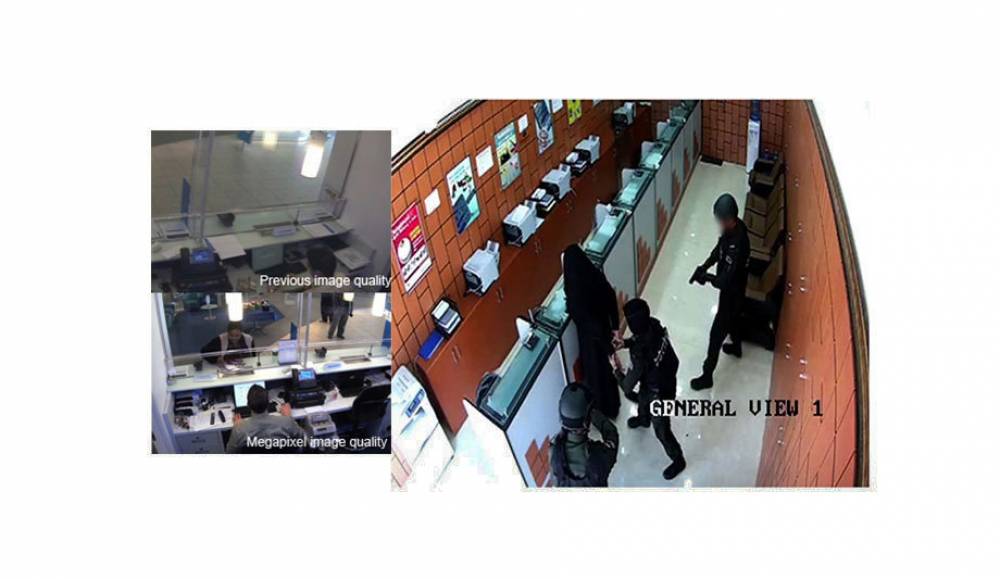 View/download the original article published on Source Security here.
Bank crime

Those who deal in money, finance, and securities are under constant threat of loss and potential violence. Arecont Vision understands the unique needs of the retail banking and financial services market and provides customer-proven megapixel camera technology to specifically meet those needs to our customers around the world.
In a typical year in the United States according to the FBI, cash losses total around $7.5 million, only about 22% of which is recovered by law enforcement agencies.
Also in the U.S., acts of violence are committed in about four percent of the robberies, with employees suffering the most injuries. The rate varies country by country around the world.
Globally, branch offices of banks are typically targeted nearly 47 times more often than main offices are large institutions.
Securities and financial
Each year nearly 1 million individuals become victims of violent crime while working or on duty in the United States according to the Department of Justice. These victimizations account for 15% of the over 6½ million acts of violence experienced by U.S. residents age 12 or older.
Retail banking and financial services companies trust Arecont Vision
Arecont Vision megapixel cameras are part of the surveillance solution at financial institutions and investment firms around the world. Here are a few examples:
Citibank (Global)
City National Bank (US)
ABSA Bank (South Africa)
Banco Provincial (Venezuela)
African Development Bank (Multinational)
Bank of Suriname
Bank of Barbados
Jordan Commercial Bank
Blom Bank (Lebanon)
GCB Bank (Middle East)
Application benefits
Deter internal and external theft
Overall security with enough detail for customer and staff ID or vehicle/license plate ID
Megapixel provides the ability for facial detail
Improve staff productivity
Resolve staff and customer disputes
Protect staff, customers, equipment, and assets
Ability to cover more with less (instead of manpower to control PTZs, panoramic cameras can cover it all of the time)
Increased detail equals better forensics and reduced time from police and security professionals in post-event investigations
Monitor daily business
Forensic documentation to build cases
Provide security, situational awareness, life safety
Prevent fraudulent claims
Quantifiable return on investment
Arecont Vision megapixel camera
images are superior in quality to
analogue images
Application areas
IT infrastructure integration
Customer service counters and desks
Vault
Entry/Exits
Storage areas
Open areas
Parking lots (visitor and staff safety)
Video motion detection
People counting
Slip and fall
License plate recognition
General surveillance
Easy future-proof integration
Megapixel provides better image quality
Easily migrate an existing system to HD
Easily expand your system to meet growing needs
Pre-tested and certified with over 100 VMS/NVR platforms
The lower total cost of ownership
Fewer cameras, licenses, and accessories
Use existing infrastructure
Lower maintenance
Lower operational costs
Arecont Vision retail banking and financial services product applications
Drive-through service windows, face and license capture
Tellers (customer service) windows/desks, IT integration
Open areas, situational awareness
Front entrance outdoor, facial ID
Front entrance indoor, PVM (facial recognition) integration
Parking lot, situational awareness
Parking lot, license capture
General surveillance