Arecont Vision Introduces the World's First 5 Megapixel Network IP Camera System
---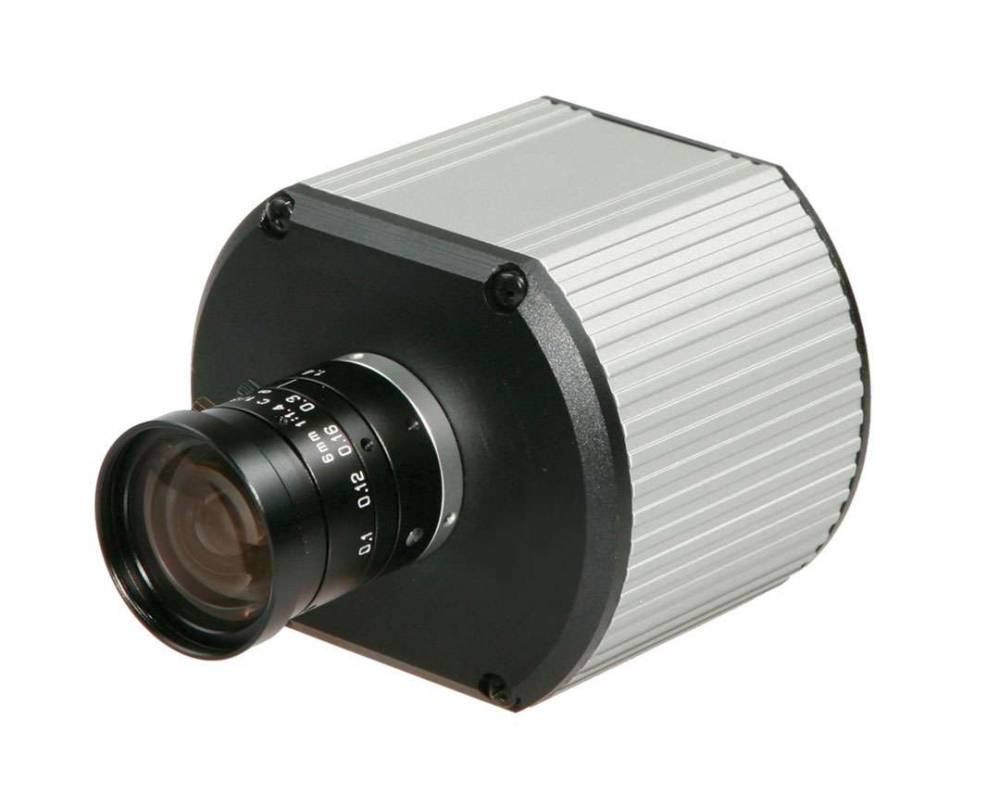 Arecont Vision Introduces the World's First 5 Megapixel 
Network IP Camera System



New camera enables higher resolution video at 15 frames per second to meet the challenges of the most

demanding surveillance applications and customers


TOKYO--(BUSINESS WIRE)—March 07, 2006-- Today, Arecont Vision, the leading developer of high-resolution video surveillance cameras systems, announces the world's first 5 Megapixel (2592x1944) surveillance system, AV5100, at Tokyo Security Show. Priced at $595 in low volumes, AV5100 can operate at full motion frame rates to allow real-time high definition digital video surveillance. Like the rest of Arecont Vision products, AV5100 is based on proprietary massively-parallel MegaVideo® image processing technology and takes advantage of unique functionality unavailable in other high-resolution cameras. This includes concurrent transmission of different frame formats, simultaneous delivery of multiple zoomed and full-field of view video streams at full frame rates and the ability to zoom after the event from high resolutions digital archives. This unique technology-enabled Arecont Vision to bring multi-megapixel digital video surveillance systems to the market at price points comparable to those of NTSC systems.


"We developed this product by utilizing our scalable and flexible proprietary architecture that allows us to have not just another networked camera with high resolution, but one that is priced comparably to mainstream analog cameras and can run at a full-motion frame rate as well. For example this camera offers 15 frames per second in 2560(H)x1600(V) mode. This is the first such product in the market, and is a demonstration of the capabilities of our proven technology", said Farhad Rostamian, VP of Business Development at Arecont Vision.


This camera which also supports standard features such as Power-over-Ethernet (POE) and auto-iris control, is scheduled to be showcased this week during the Japan security show in Tokyo. It will be in volume production in Q2/2006.


"Following the unprecedented success and market acceptance of our 3 Mpixel cameras, AV3100 and AV3130, we were compelled to respond to our customers' requests for higher resolution products. This new camera can effectively be used in "large areas" or "at-risk facilities" replacing up to 12 conventional CCTV cameras to provide superior surveillance capabilities", said Steven Sarfati, VP of Sales at Arecont Vision.


5 Mpixel AV5100 complements an existing line of MegaVideo® surveillance products. This product line also includes 1.3 Mpixel AV1300 operating at 30 frames per second, 2 Mpixel AV2100 operating at 24 frames per second, 3Mpixel AV3100 operating at 20 frames per second with resolution 1920x1080 and the world's only 3/1.3 Mpixel dual-sensor DayNightTM camera AV3130.


###



About Arecont Vision


Arecont Vision, LLC is a privately-held multinational technology company headquartered in Altadena, CA. Arecont Vision develops and manufactures high-resolution digital video systems, cameras, and associated system-level software. To request samples and additional information please contact
[email protected]. Company website is located at www.arecontvision.com.


MegaVideo® is the registered trademark of Arecont Vision, LLC.