Arecont Vision Introduces New Panoramic Day/Night Cameras
---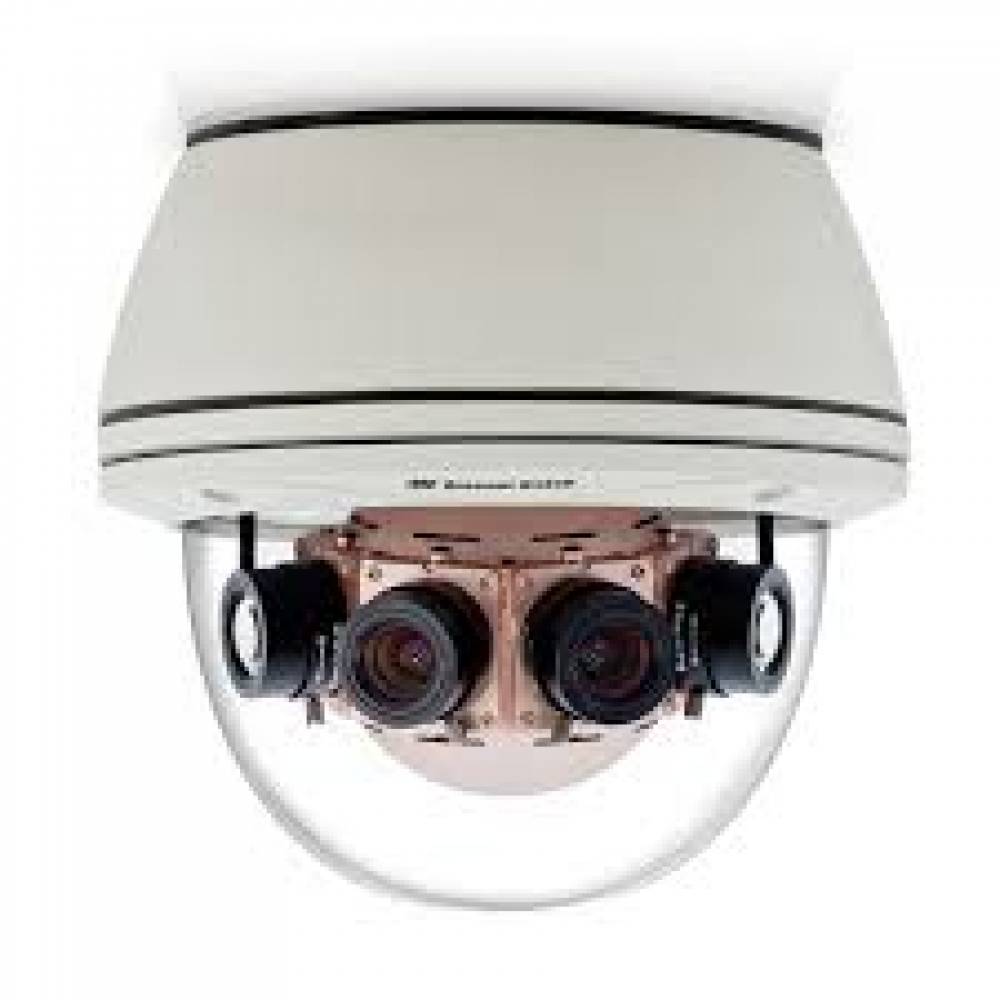 Essen , Germany (October 5, 2010) – Arecont Vision, the industry leader in IP-based megapixel camera technology, introduces their next generation of Day/Night 8 megapixel panoramic cameras, AV8185DN and AV8365DN, at ESSEN 2010. Each new camera incorporates surface-mount and in-ceiling mounting options and an IP66-rated environmental chassis needing no external housing. Model AV8185DN provides a 180-degree panoramic view, using four 2-megapixel sensors which can be switched between day and night manually or automatically. The AV8365DN panoramic camera provides a 360-degree day/night panoramic view, using four 2-megapixel sensors for a total image of 6400x1200 pixels.

Combining surface-mount and in-ceiling configurations into a single model simplifies installation and reduces the requirement for multiple models. Both the AV8185DN and the AV8365DN have a two-axis gimbal, providing X-Y (pan-tilt) adjustment as well as180 degree tilt and 360 degree pan rotation for easy alignment. An integrated heater and blower are provided with the AV8185DN-HB and AV8365DN-HB models.

"Our newest 8-megapixel panoramic cameras are a cost-effective solution for many applications where PTZs are normally used or where multiple cameras are used to view expansive areas. These camera solutions have electronic zoom windows that allow a user to view and record the entire panoramic field of view while simultaneously digitally zooming in to multiple regions of interest … something a PTZ cannot do," said Dr. Michael Kaplinsky, CEO, Arecont Vision. "These new cameras are a much more cost effective solution eliminating the requirement for an external housing and consequently resulting in a reduction of between 16% and 30% depending on the configuration. Our panoramic cameras have been very popular, and the latest versions enhance our existing panoramic series by adding Day/Night functionality, sensor adjustment as well as a host of installer friendly attributes."

Model AV8365DN provides simplified installation with a plus-or-minus 10-degree (20 degree total) individual mechanical adjustment for each sensor, enabling removal of the video "dead spot" at the dome bottom or at the horizon. Mounting options include all 1.5-in. NPT threaded pipe, wall mount (SV-WMT) or pendant mount (SV-CMT), with availability of pole mount (MD-PMA) and corner mount (MD-CRMA) adapters that are also used with Arecont Vision's MegaDome™ line.

The new panoramic models being introduced at ESSEN begin production late in the fourth quarter. The new cameras will be immediately compatible with existing VMS platforms that already integrate with the AV8185 and AV8365 Arecont Vision cameras. Active control of the new day/night feature and electronic vertical alignment will require further integration.

Arecont Vision's complete line of cameras range in image resolution from 1.3 to 10 megapixels, including camera models providing advanced capabilities such as dual sensor day/night and panoramic viewing. Compact JPEG and compact H.264 cameras lead the price/performance curve. The Arecont Vision line also includes the MegaDome™ Series of all-in-one dome cameras and the new MegaView™ line of all-in-one Day/Night/IR H.264 megapixel cameras enclosed in IP-66 and vandal-resistant bullet-style housings.