Arecont Vision Demonstrates Industry's First 40 Megapixel SurroundVideo® Panoramic Day/Night Cameras
---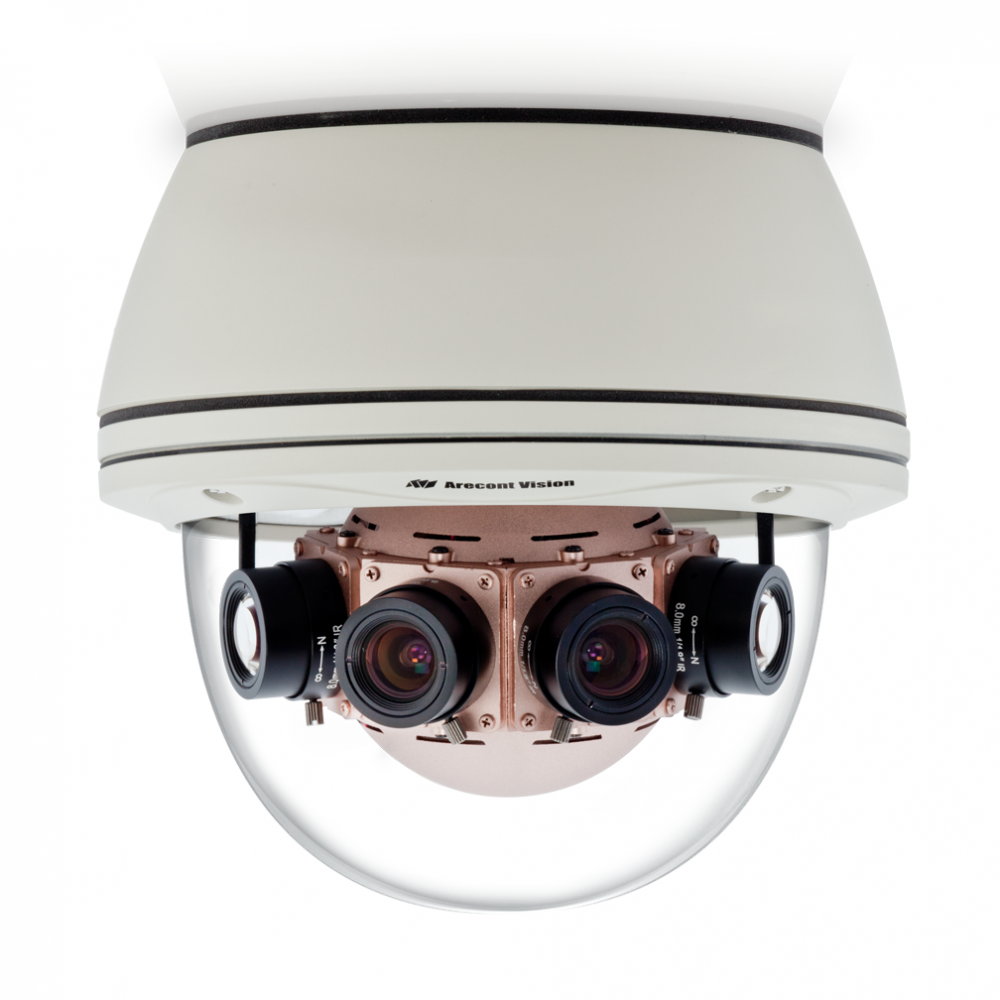 All-In-One 360° and 180° Cameras Deliver Superior Coverage and Details



Philadelphia, PA (September 12, 2012) – Arecont Vision, the industry leader in IP megapixel camera technology, will demonstrate the world's first 40-megapixel day/night panoramic cameras at the ASIS 2012 tradeshow (booth #3323). The new SurroundVideo® 40 megapixel cameras provide superior resolution and detail with 360° and 180° panoramic views.
The new 40-megapixel day/night panoramic cameras, AV40185 180°, and AV40365 360° represent two more industry firsts from Arecont Vision. The company pioneered panoramic imaging technology with the introduction of the first multi-sensor SurroundVideo megapixel cameras in 2006. With the addition of these two new models, Arecont Vision extends further the company's technology leadership in the industry.
"With our new 40 megapixel SurroundVideo cameras, Arecont Vision again raises the bar for panoramic surveillance cameras," said Dr. Michael Kaplinsky, CEO, Arecont Vision. "A 40 megapixel panoramic is a perfect extension of our core competency in high-resolution multi-sensor imaging. Visitors to ASIS will have the opportunity to see the image detail and extensive coverage these new SurroundVideo cameras provide."
Arecont Vision's 40-megapixel SurroundVideo panoramic cameras provide 360° and 180° panoramic views using four high-sensitivity, 10-megapixel sensors. Each sensor provides 3,648 x 2,752-pixel resolution at up to 5 frames per second, for a total image area of 14,592 x 2,752 pixels. The cameras employ dual H.264 and MJPEG encoders and offer a binning mode for increased low light performance. Both new SurroundVideo cameras are ONVIF (Open Network Video Interface Forum) and PSIA (Physical Security Interoperability Alliance) conformant.
Megapixel panoramic cameras provide cost-effective solutions for applications where mechanical pan-tilt-zoom (PTZ) devices or multiple cameras might otherwise be enlisted to provide similar coverage. Arecont Vision's 40-megapixel SurroundVideo cameras further enable users to view and record extremely wide fields-of-view while simultaneously digitally zooming in to multiple regions of interest with extraordinary detail. On-camera privacy mask enables video to be blocked in multiple regions in any arbitrary shape. Extended motion detection provides a higher-granularity grid of 1,024 distinct motion detection zones per channel.
The new 40 megapixel SurroundVideo panoramic cameras offer standard surface mount or in-ceiling configurations, as well as optional wall and pendant mounting accessories. The IP66-rated environmental chassis and polycarbonate dome are vandal-resistant and eliminate the need for an external housing. An integrated heater and blower are available to accommodate harsh operating environments. An easily adjustable 2-axis gimbal provides 360° pan and 90° tilt adjustment. The 360° view 40-megapixel SurroundVideo camera also provides a plus-or-minus 10-degree (20-degree total) individual mechanical adjustment for each sensor.
# # #



ABOUT ARECONT VISION
Arecont Vision is the leading manufacturer of high-performance megapixel IP cameras. Arecont Vision products are made in the USA and feature low-cost massively parallel image processing architectures MegaVideo® and SurroundVideo® that represent a drastic departure from traditional analog and network camera designs. All-in-one products such as the MegaDome®, MegaView®, MegaBall™, and D4F/D4S/D4SO series provide installer-friendly solutions. True Wide Dynamic Range (WDR) and remote focus/remote zoom enhance camera utility. Compact JPEG and H.264 series of cameras address cost-sensitive applications. These innovative technologies enable Arecont Vision to deliver multi-megapixel digital video at IP VGA camera price points.