Arecont Vision Costar Competes in 2019 'ASTORS' Awards Program
---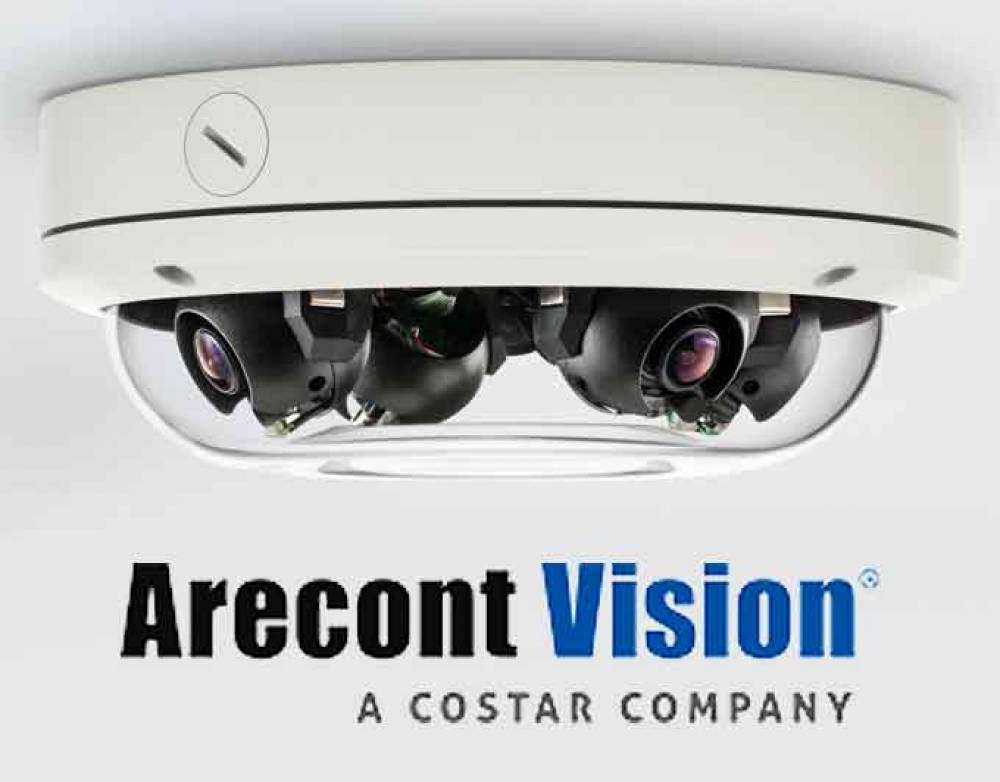 Arecont Vision Costar, a leader in network-based video surveillance solutions recognized in the 2018 'ASTORS' Homeland Security Awards Program, is pleased to announce the company's new SurroundVideo® Omni SX has been nominated to compete in the prestigious 2019 'ASTORS' Awards Program, in the category of Best IP Video Surveillance Solution.
The new SurroundVideo Omni SX, which was recently named 2019 Govies winner at ISC West, features improved image quality and product reliability, and is recognized as a next generation multi-sensor, multi-megapixel camera built to withstand evolving customer change-requirements.
(SurroundVideo® omni-directional, adjustable view dome surveillance cameras are "hands free" remote setup IP megapixel cameras from Arecont Vision Costar. Cutting-edge cameras that are the first of their kind for security surveillance and are proudly made in the USA. Courtesy of Arecont Vision Costar and YouTube.)
"We're very pleased to receive this important industry recognition for our newest SurroundVideo Omni series," said Brad Donaldson, Vice President, Product Development with regard to the recent award.
"The Omni SX brings both enhanced image quality and increased product reliability to meet the needs of our customers across multiple challenging surveillance environments."
The compact, low-profile SurroundVideo Omni SX is the newest member of the proven family of omni-directional, adjustable view dome surveillance cameras that the company pioneered for the security industry beginning in 2014.
The new multi-sensor camera series builds upon the global success of the Omni G2 in offering both 12 and 20MP models.
Each feature True Day/Night capabilities for indoor/outdoor usage, including Advanced Wide Dynamic Range (WDR) for varied lighting conditions and NightView™ technology for strong low-light performance.
Built-in SNAPstream™ technology reduces bandwidth without sacrificing image quality.
The 4-sensor, user-configurable Omni SX camera series features the customer's choice of remote focus lens options ranging from 2.1 to 16mm.
SNAPstream™ (Smart Noise Adaptation and Processing) technology greatly reduces camera bandwidth requirements without impacting image quality, delivering valuable benefits to Arecont Vision Costar customers.
Furthermore, the unique, future-proof platform of the SurroundVideo Omni SX provides organizations of all sizes the flexibility to deploy a security system that truly matches their video surveillance needs now.
And should requirements change in the future, its ground-breaking flexibility allows users the ability to easily move each of the four sensors around the magnetic 70+ placement-point Omni track, as well as interchanging the remote focus modular lenses for a customized field of view.
The SurroundVideo Omni SX provides customers with the confidence in a future-proof investment.
As a 2019 'ASTORS' Homeland Security Awards Program Competitor, Arecont Vision Costar
will be competing against the industry's leading providers of Innovative IP Video Surveillance Solutions

.

Comprehensive List of Categories Include:
| | | |
| --- | --- | --- |
| Access Control/ Identification | Personal/Protective Equipment | Law Enforcement Counter Terrorism |
| Perimeter Barrier/ Deterrent System | Interagency Interdiction Operation | Cloud Computing/Storage Solution |
| Facial/IRIS Recognition | Body Worn Video Product | Cyber Security |
| Video Surveillance/VMS | Mobile Technology | Anti-Malware |
| Audio Analytics | Disaster Preparedness | ID Management |
| Thermal/Infrared Camera | Mass Notification System | Fire & Safety |
| Metal/Weapon Detection | Rescue Operations | Critical Infrastructure |
| License Plate Recognition | Detection Products | And Many Others! |
Don't see a Direct Hit for your Product, Agency or Organization?
Submit your category recommendation for consideration to Michael Madsen, AST Publisher at:

[email protected]

.
Good luck to Arecont Vision Costar on becoming a Winner of the 2019 American Security Today's Homeland Security Awards Program!
Best VMS IP Video Surveillance Solution

Contera Total Video Solution

*Arecont Vision Costar was also recognized in the 2017 'ASTORS' Awards Program