Arecont Vision Announces H.264 MegaDome™ Series. Each All-In-One Dome Incorporates H.264 Megapixel Camera, Varifocal Lens and Vandal Resistant Dome Housing
---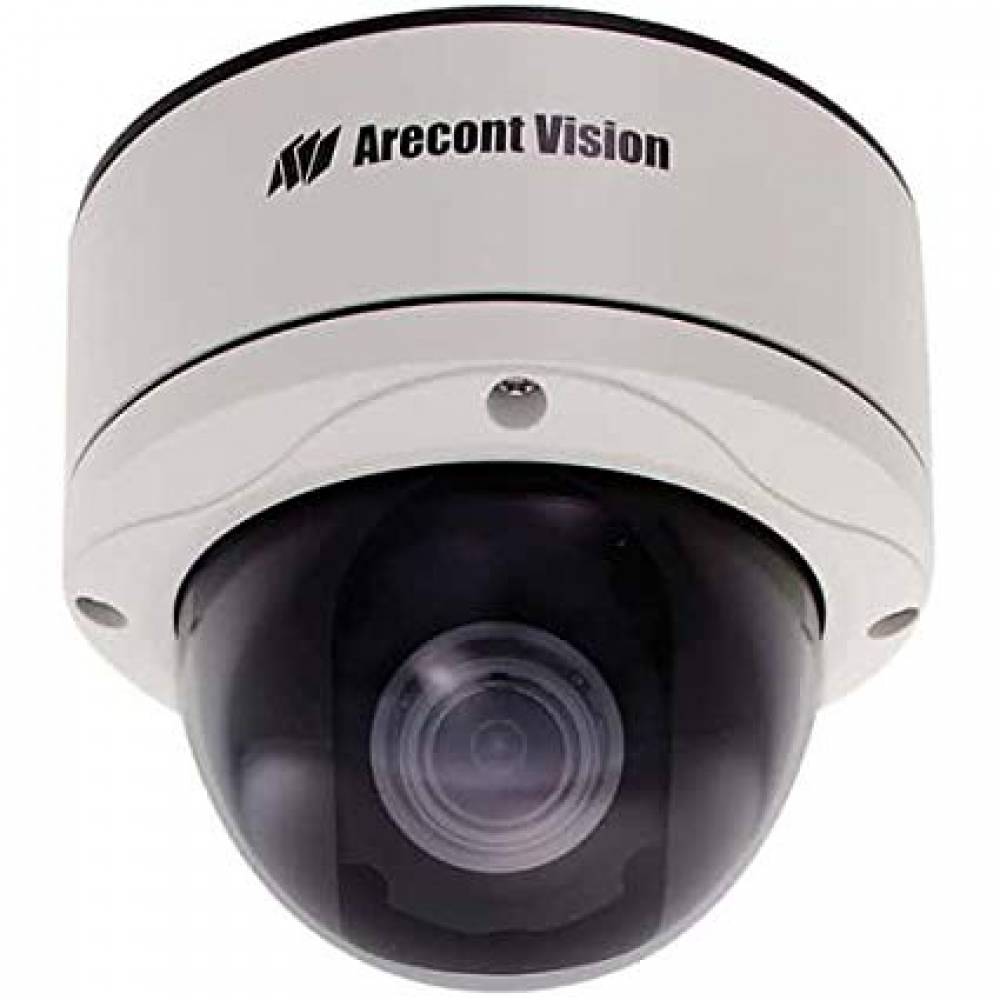 Arecont Vision Announces H.264 MegaDome™ Series.

Each All-In-One Dome Incorporates H.264 Megapixel Camera, Varifocal Lens and Vandal Resistant Dome Housing.
Dubai, United Arab Emirates (January 18, 2009) – Arecont Vision expands its full line of H.264 megapixel network cameras with the addition of the MegaDomeTM series, integrating the camera, lens and housing into an all-in-one solution. Available in color or day/night versions and with 1.3M, 2M, 3M or 5 megapixel sensors, the dome cameras incorporate Arecont Vision's fully-compliant implementation of H.264 (MPEG 4, Part 10) compression that uses up to 10 times on average less bandwidth and storage compared to megapixel counterparts using MJPEG compression.



Each model in the new Arecont Vision MegaDomeTM series, announced at the Intersec Trade Fair and Conference, features a three-axis camera gimbal with 360-degree pan and 90-degree tilt adjustment for accurate positioning, and each features an integrated 4-10mm megapixel varifocal lens. The domes are supplied in a surface-mount configuration, with pendant-mount or wall-mount options available. The vandal-resistant aluminum chassis and 4-inch polycarbonate dome meet the IP66 weatherproofing standard.



The MegaDomeTM series simultaneously supports H.264 and MJPEG at full frame rates. Multi-streaming provides up to eight concurrent non-identical streams with variable frame rates, bit rates, resolutions and picture quality.



Bit rate control, available for full view, multi-view and archive, maintains desired bandwidth and storage size. Real-time streaming protocol (RTSP) allows compatibility with media players such as Apple QuickTime, Windows Media Player, VLC Player and others.



The Arecont Vision MegaDomeTM cameras also offer user-selectable full or ¼ resolution for either live viewing or archiving. Other key features include 1/2-inch CMOS sensor for superior light performance, simultaneous full field of view and region-of-interest (ROI) transmission as well as image cropping to allow streaming of full density partial images, on-camera motion detection, and a motorized IR cut filter (on the day/night versions).



"Arecont Vision's megapixel imaging solutions are growing in popularity, boosted by field-proven implementations throughout the world," said Raul Calderon, Vice President of Strategic Relations, Arecont Vision. "Expanding the customer's choice with our new MegaDomeTM line will accelerate the penetration of H.264 megapixel technology into the marketplace while offering the same innovative features that have made the other cameras in our complete line so popular."



The Arecont Vision AV1355 is a 1.3 megapixel H.264 IP MegaDomeTM camera providing 1280x1024-pixel resolution, about four times the resolution of IP VGA or analog cameras, and up to a 32 frames-per-second image rate in 1.3 megapixel mode. The AV2155, a 2 megapixel H.264 IP MegaDomeTM camera, provides 1600x1200-pixel high-definition resolution, about six times the resolution of IP VGA or analog cameras and image rates up to 24 frames-per-second in 2 megapixel mode.



For even higher resolution, Arecont Vision's new AV3155 is a 3 megapixel H.264 IP MegaDomeTM camera offering 10 times the resolution of IP VGA or analog cameras with 2048x1536-pixel images, and an image rate up to 15 frames-per-second in 3 megapixel mode. Additionally, the AV5155 is a 5 megapixel H.264 IP MegaDomeTM camera offering 15 times the resolution of IP VGA or analog cameras at 2592x1944 pixels with an image rate of 9 frames-per-second in 5 megapixel mode.



Each megapixel camera in the Arecont Vision MegaDomeTM series offers forensic zooming to enable users to zoom live or after an event while recording a full field of view in high-definition. Using a megapixel camera instead of multiple analog or IP VGA cameras involves lower system costs related to installation, less wiring and lower network video recorder (NVR) licensing fees. Power-over-Ethernet eliminates the need for external power. In all, such considerations make the use of Arecont Vision's megapixel cameras much more cost efficient than IP VGA and analog cameras.




For more information contact Arecont Vision by calling toll free 1-877-CAMERA-8.


###





About Arecont Vision


Arecont Vision is the leading manufacturer of high-performance megapixel IP cameras and associated software. Arecont Vision products are made in the USA and feature proprietary low-cost massively parallel image processing architectures MegaVideo® and SurroundVideo® that represent a drastic departure from traditional analog and network camera designs. These innovative technologies enable Arecont Vision to deliver multi-megapixel digital video at standard IP VGA camera price points.